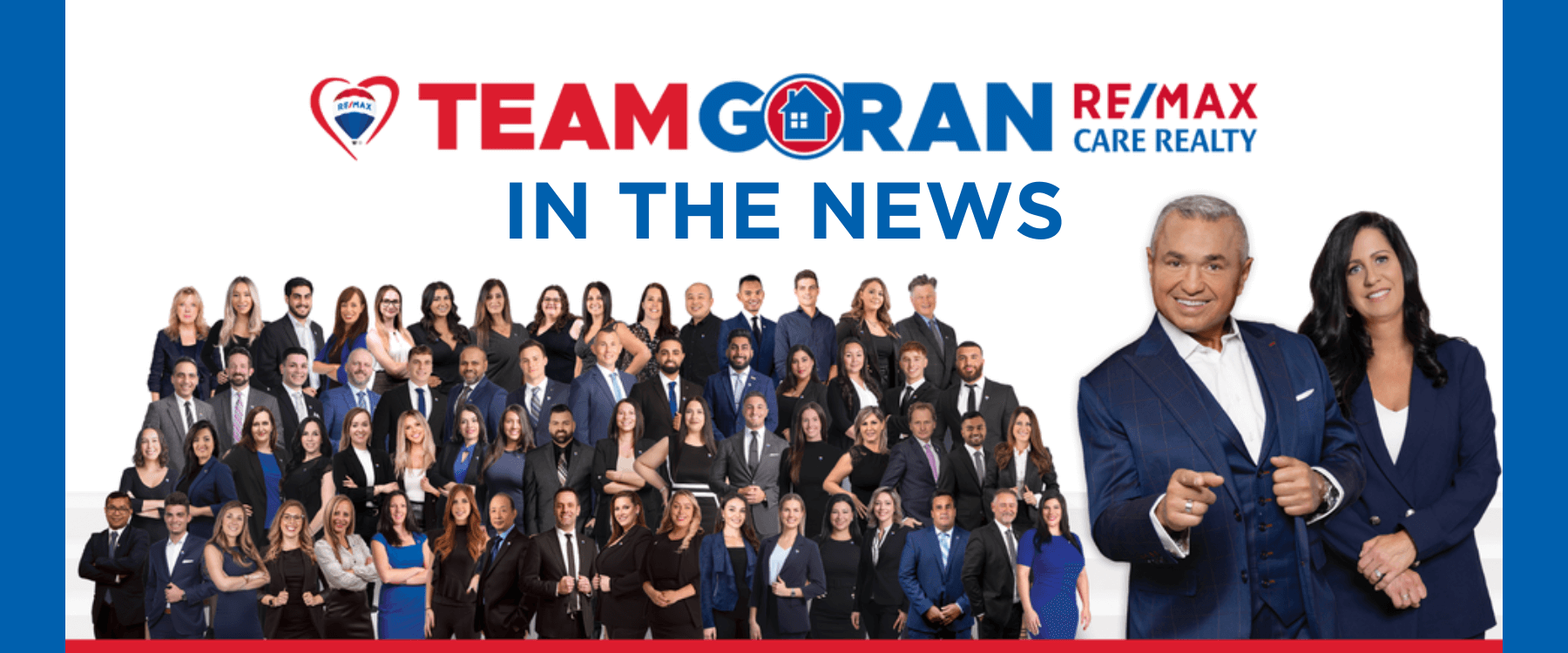 Team Goran in the News: See Where We've Been Featured!
Team Goran is making a splash in the world of real estate! We are thrilled to share our story with you through press mentions we've been featured in. Our innovative approach, dedicated team, and commitment to excellence have caught the eye of several media outlets, and we've been featured in notable publications and online platforms, showcasing our expertise and the remarkable experiences we've created for our clients.
Check out our news stories below to see what we've been up to, the things we've achieved, and how we're making buying and selling houses fun and easy.
CTV News: Windsor-Essex Real Estate Spotlight
Understanding the real estate market can be a daunting task.
Do I buy? Should I prepare to sell? Should I look at investing in a second property? Should I consider turning the extra room in my house into a rental unit? When should I renew my mortgage?
The questions are endless.
Team Goran RE/MAX Care Realty will answer these questions with us every month on CTV News at 6.
The real estate expert will break down the latest trends, help you understand the market and provide insight into the ever-evolving real estate landscape.
CTV News Market Update - November 8th 2023