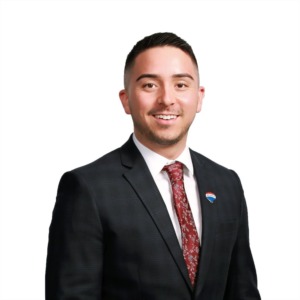 Aaron is a Windsor native who enjoys his city roots and witnessing its evolution over the years.
He joins us with a wide educational background, including a Bachelor of Human Kinetics with a concentration in Movement Science, and a Graduate Degree in Human Resources Management.
Aaron has spent time in a human resource role and working as a personal trainer where he developed a deep interest in helping others meet their goals. His passions require patience, the ability to effectively listen, dedication, and perseverance that translated into always meeting a client's needs - but he knew those roads were not his true calling.
Aaron's drive to serve others was strong, but he was aware that there was another path available to him. Aaron decided to take charge of his life, writing his own story and following a love for real estate.
Aaron is dedicated to client service and building solid relationships. He's outgoing, engaging, thorough, and detail-oriented — and he'll be with you every step of the way, going above and beyond to meet his clients' expectations.
His personal knowledge of the region, along with his experiences of having lived here his whole life, inspires him to make his house, your home. With a passion for cooking, travelling, and staying active, his upbeat energy is contagious and he is always a delight to be around.