Alexander Ciotoli
Real Estate Agent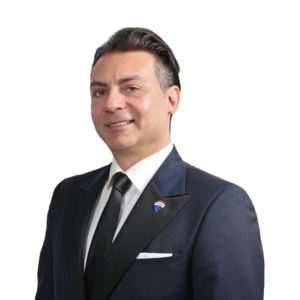 Meet Alexander Ciotoli, the newest addition to Team Goran as a dynamic and results-driven real estate agent. Fluent in Spanish, Italian, Portuguese, and English, Alexander's diverse language skills allow him to effortlessly connect with clients from different backgrounds, providing a seamless and personalized experience.
Alexander's educational background at the University of Windsor Law School laid the foundation for his successful career in real estate. With a keen eye for detail and an understanding of legal nuances, he navigates contract negotiations with finesse, ensuring his clients receive the best possible deals.
Before joining the real estate industry, Alexander played a pivotal role in a family-run structural steel company. As a project manager, he oversaw and successfully executed large-scale structural steel projects for renowned clients like Canadian Tire, Rona, and Atlas Tube. His experience in quote preparation, material handling, and employee coordination honed his organizational and leadership skills, making him a reliable partner in any real estate transaction.
Having spent his entire life in Windsor, Alexander has an intimate understanding of the local market and community. He is particularly drawn to the family-oriented ambiance of South Windsor, a trait he shares with his wife and European Doberman. Embracing his passion for travel, dog training, and quality time with loved ones, Alexander fosters genuine connections with his clients, making their real estate journey enjoyable and rewarding.
Alexander is described as persistent, tenacious, and fun. His unwavering dedication to achieving the best outcomes for his clients is complemented by his tenacity in pursuing success. Embracing the motto, "You get what you put in," he approaches each opportunity with determination and enthusiasm.
His exceptional language abilities, legal knowledge, project management experience, and an unyielding focus on client satisfaction, make him the perfect advocate for your real estate needs.