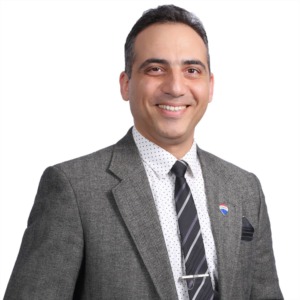 Ali Fakhri is a Persian native who speaks Farsi fluently. He graduated with a Master of Science degree in Industrial Engineering, which provided him with a strong analytical and problem-solving skill set. After graduating, Ali gained valuable experience working in various fields, including marketing, construction, manufacturing, and sales.
Ali found that his passion was in sales and finding homes for his clients that led him to pursue a career in real estate. Ali has lived in his community for 8 years, enabling him to become familiar with the local real estate market and its unique features.
As a real estate agent, Ali enjoys the process of finding the perfect home for his clients. He recognises that buying or selling a home is an important life decision, and as a result he is patient and supportive throughout the process. 
Aside from his work in real estate, Ali enjoys going to the gym and watching sports. He also enjoys fixing things in his garage in his spare time. Friends and clients describe Ali as someone who is fully committed to accomplishing whatever he sets his mind to.
Ali's combination of education, work experience, and dedication to his clients make him a successful real estate agent who is committed to providing the best possible experience for those looking to buy or sell a home.