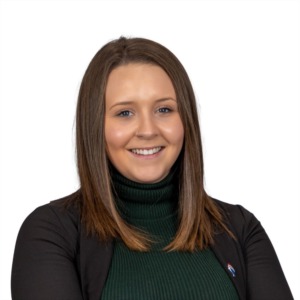 Amanda was born and raised in the Leamington and Kingsville areas before relocating to Lakeshore seven years ago. She also attended and graduated from St. Clair College, where she focused in Office Administration. She will always call Windsor/Essex home because she admires how the community comes together to help one another in difficult times and to celebrate the good moments.
Amanda enjoys witnessing the joy of families settling into their forever home, discovering a vacation property, or making an investment in new ventures. She adores the diversity of people in her community and intends to work tirelessly to assist them in one of the most important transactions of their lives, while also making lifelong connections with her clients.
Amanda's background in customer service and human resources has equipped her with the ability to connect with people on both a personal and professional level, as well as to lend a compassionate and empathetic ear. She works with integrity, honesty, and the utmost care in everything she does.
Throughout Amanda's childhood, her family relocated several times. During this period, she developed an appreciation for the distinct traits that each home has to offer, and she found beauty in each home wherein she made memories. Amid learning the ins and outs of construction from her father,  Amanda developed an eye for detail and a passion to help her community find a secure and loving place to call home.
You'll be sure to find this ambitious, compassionate and optimistic lovely woman travelling, camping or staying active, right alongside her loving large family.