Ashley Camiré
Real Estate Agent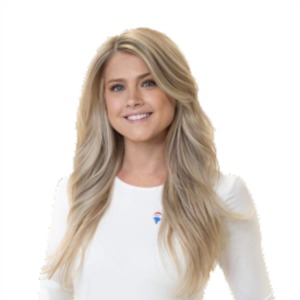 Ashley's original love of numbers led her to accounting, but after discovering her additional passions for houses, interior design, and Investing, she pursued real estate to integrate all of her loves.
 As a full time Real Estate Agent for RE/MAX CARE Realty you can rest assured that Ashley's knowledge of the real estate industry will leave you in good hands! Whether you are buying or selling, Ashley's goal is to provide clients with the highest quality service - meeting or exceeding expectations! One of the reason's Ashley chose Team Goran was due to the importance she places on education being essential to succeeding in any business. With the training and support program she can continue to take classes/seminars in order to always stay on top of her business.
 Ashley is a native of Leamington, a mother of two, and a hammock enthusiast! She returned home for the sense of community with family and friends after spending six years honing her bilingual vernacular in Montreal. Knowing that "it takes a village," she wants to help her clients feel the same sense of support that she has felt in her own life. She is a reliable, thoughtful, and detail-oriented REALTOR who is continuously looking for ways to improve the value of the services she can offer her clients.
 One of the most satisfying decisions you can make is to buy or sell a property! By putting your trust in Ashley you are assured she will guide and be there for you every step of the way.