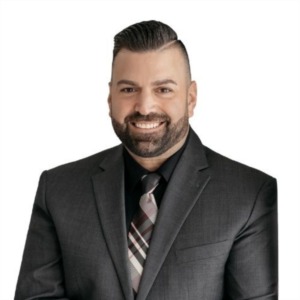 Cesar earned a Bachelor's Degree in Business at Northeastern University in his hometown of Boston, Massachusetts. Also being trained and savvy in social media marketing, Cesar intends to use these resources to highlight his client's and achieve ultimate results.
Cesar's business mentality has and always will be built on communication, dedication, and transparency. This recipe has helped him rise to consistently becoming one of the Top Sales Agents Nationwide in his previous career as an Automotive Sales Consultant. 
He is dedicated not only in meeting those same standards but to now work every day as a realtor to surpass it. Real estate has given him the opportunity to connect with his clients like never before, by being able to take the time to sit with people and determine what's important to them in finding a home, while walking the journey to help them meet their real estate goals. 
After living in the Windsor Essex Area for over 12 Years, Cesar loves how tight knit a community it is and finds it a wonderful place to raise a family. Cesar is of Armenian descent with an appreciation for the time he spends with his family, and a passion for designing new homes. He enjoys staying active playing futbol, soccer that is, for the North American crowd.
Cesar is a go-getter, a people person, and strives to be a realtor on whom people can rely on and TRUST! He is a proven hunter and performer for his clients, believing that attention to detail is essential to a seamless real estate process; remaining client oriented and results driven is what sets him apart from the competition.