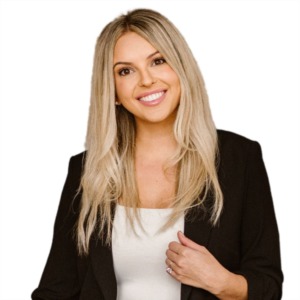 Meet Erika Moroun, a second generation Realtor who chose to bring her lifelong passion for real estate to Team Goran! 
Erika learned the fundamentals of real estate at an early age, including the importance of offering honest and knowledgeable service, laying the framework for her career and the value she brings her clients.
Her strong work ethic, keen attention to details, and the love of forming deep connections, gives Erika the ability to recognize the goals of her clients and the motivation to deliver winning results each and every time.
Whether finding the perfect first-time home or managing the financial and emotional intricacies of the selling a longtime family home, Erika is committed to ensuring a smooth and successful transition.
Erika has treasured living in four different states ranging from the Deep South to the Midwest. However, as a Tecumseh native, Erika's devotion for the Windsor-Essex community was deep rooted, leading her to come back home to raise her young family alongside her fiance.
When Erika isn't making her clients' homeownership dreams come true, she enjoys spending time with her large family, hosting friends and baking. 
Erika believes as a Realtor she is given the honour of being a part of such an important chapter in her clients lives, and grateful for the opportunity to help them plant their roots.