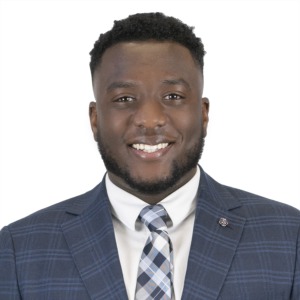 I cannot recommend Eyram Dodjro highly enough. He's extremely knowledgeable, responsive, insightful and caring. He gave me a whirlwind tour of about 25 properties in one day, and I felt complete trust in him right away. If you're looking to buy or sell in Windsor, you cannot do better than Eyram; he's amazing.
Abigail Pugh
---
Eyram Dodjro is an ambitious and driven individual, with a passion for entrepreneurship and investment. He is a graduate of the University of Windsor Business Administration Program.
Clients appreciate Eyram's first-hand experience with investment properties. He has experience in mortgage financing and investments, as well as a strong connection with tradesmen in the local area. These strong community connections and industry knowledge combine to give his clients an edge whether they are buying to flip, hold, or for their personal family home.
Eyram is able to offer clients excellent service in both English and French.