Felicia Aphayvong
Real Estate Agent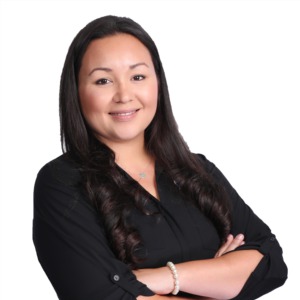 Felicia has acquired a Paralegal Certificate which is a great asset to her clients. Buyers and Sellers are often looking for someone who not only can help find them the right home but who can also assist them in the interpretation of documents, transactional help, and decision making. 
Felicia has also spent years in the hospitality industry. She finds Real Estate is a lot like the service industry - you need to be a skilled listener, empathetic, and able to connect with people right away.
Felicia plans to apply a business model that allows her to stay focused on each client's unique situation so that she can customize her service and knowledge to best take care of them. She plans to help her clients through the entire journey of homeownership, working with them long after the sale to provide resources and assistance to address the challenges and opportunities that accompany homeownership. 
Born and raised in Leamington, Felicia had relocated with her family to the GTA where she eventually met her loving husband. She made the decision to move back to the Windsor community to be closer to family and her support system. For the past four years, she cherished being able to be a stay-at-home mom to her three boys and a gamut of pets- a Doberman, a cat, and a fish.
As a hard working mom and committed Real Estate Agent she understands family dedication and their needs, and is focused on thinking about the future and yours.
Felicia is an outgoing, determined, and down-to-earth and a welcomed addition to the Team Goran Family.