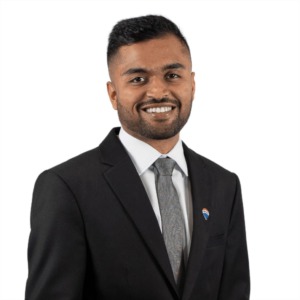 Gary is a graduate of Humber College where he majored in business accounting. He proceeded to work in the restaurant industry as a multi store Operations Manager. 
His three years of sales experience taught him the value of serving people and the realization that each has unique needs that do not all fit into one column. Gary takes the time to get to know and listen to each client in order to determine what is truly important for each client in their home search.
Gary's decision to pursue a career in real estate came out of the love for his parents, and his protective nature. He learnt years ago of his parents' struggles in trying to buy their first home and the lack of representation they received from the agent, whose responsibility was to guide his parents through the buying process.
This information affected Gary deeply and now he is dedicated to being a trustworthy and tireless advocate for his clients.
Gary fought and won a battle with cancer when he was only 20 years old. His determination to overcome one of life's most difficult challenges has resulted in his commitment to assisting others suffering from this disease.
He gives back to the community by volunteering at the Windsor Regional Cancer Centre, hoping that his story will serve as a beacon of light for others battling cancer.
Gary is a true inspiration to his parents, to whom he has now dedicated his career, and to all survivors.