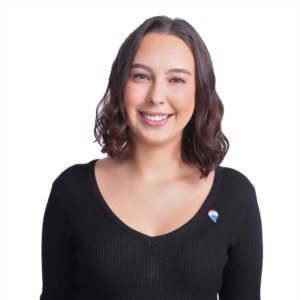 Hailey comes from a hospitality background where providing an unparalleled level of service to clients was always a priority. Hailey's passion for service led her to the real estate industry, where she takes pride in creating clear communication that aids in the creation of a smooth transaction process.
Her interest in real estate stemmed from watching her Aunt build a successful career in real estate, and as her interest in real estate grew, she knew it was something she wanted to devote all of her efforts to. Hailey chose to work for Team Goran because of the administrative and marketing support she receives, as well as the unrivalled training programme.
Hailey is fascinated by all things related to exploration, from finding new places to visit suited to hiking up a hill or a cliff to skydive from, to finding new restaurants to satisfy her sweet tooth.
She was born and raised in Windsor into a large family and values honesty, fairness, and working with integrity. She also recognises the value of selecting the right home in which to gather with family and friends and form long-lasting bonds.
Hailey's enthusiasm for working with people, in conjunction with her many years of customer service experience, has primed her well for a successful career as a thoughtful and caring realtor.