Jennifer Bartnik
Realtor®, Director of Sales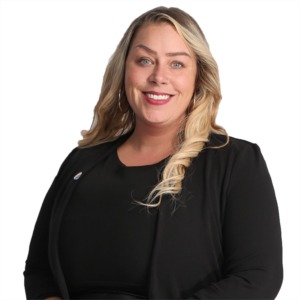 Jennifer Bartnik is a go-getter who applies her years of experience in the real estate field to give her clients exemplary care that meets our high standards of service.
As Director of Sales, Jennifer takes care of agents' day-to-day questions and leads our onboarding, training, & mentorship programs. Our agents appreciate her vast knowledge and her hands-on, solution-oriented approach to coaching and training. Jennifer truly cares about each agent at RE/MAX CARE and shows up every day with tireless resolve to make each and every one of the agents the best they can be.
Jennifer is obsessed with client service. She anticipates clients' needs and takes care of their best interests. She knows how to navigate complicated issues that sometimes arise, and she is solution-focused.
Born and raised in Windsor and Essex County, Jennifer has solid knowledge of the Windsor/Essex area. Being a married mother of 6 children has allowed her to master the skill of maintaining balance. She understands the unique needs of today's busy families and Realtors.
Jennifer specializes in all areas of residential real estate, including but not limited to first-time buyers, resale homes, retirees, and investors. She is gifted with patience and a strong work ethic as, prior to her career in real estate, she worked with seniors in the healthcare field.
Her experience working with seniors has given her the ability to identify their needs on an emotional level. She can help them make wise decisions with compassion, whether it be downsizing, moving in with family, or purchasing an investment home. Whether it's a first-time homebuyer or a seller looking to upgrade, downsize or invest, Jen takes pride in providing excellent client care and making their transactions as seamless and stress-free as possible.