Linda Hakr
Real Estate Agent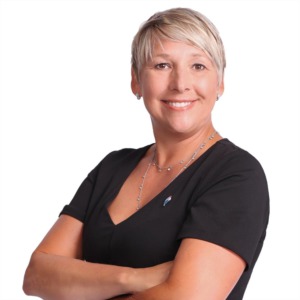 Linda is no stranger to real estate and has been creating a strong personal real estate investment portfolio over the last 15 years with single and multi-family properties that will be sure to be an asset to her clients through her wealth of knowledge and experience.  This experience will be an asset to our team and more importantly to our clients.
Linda has challenged herself professionally and personally with achievements in the field of Dentistry as a Registered Dental Hygienist, graduating in 2009 from St. Clair college and further educating herself to become a Registered Restorative Dental Hygienist in 2005 from Algonquin College and most recently completed the rigorous Real Estate program from Humber College. 
Linda needed to be a good listener as a dental hygienist in order to understand her clients' problems and find solutions to successfully enlighten and educate them. These abilities, together with her outgoing nature, have led to a career in real estate.
Linda grew up in Chatham where she lived for 32 years and recently moved back to Wheatley for the quietness, the sounds of waves, and all the nature surrounding their lakefront home, where she now raises her beautiful family alongside her husband.
Linda's traits of Honesty, Integrity, and excellent communication are what makes her fight for her clients' best interests while educating and guiding her buyers, sellers, and investors, to help them make the best decision for themselves and their families.
Because she understands how much weight this job holds, she will put her full effort into making sure her clients close and achieve their goals. Linda wants her clients to be confident in their decisions and with education and guidance, she knows they will make the best decisions.