Lisa Saengchannavong
Realtor®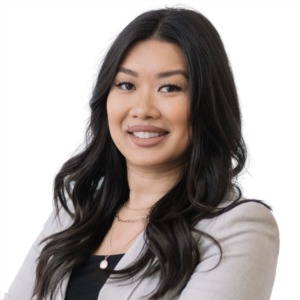 Born and raised in the heart of the city, Windsor is where Lisa Saengchannavong has always called home. 
She had the privilege of being raised in a multi-generational home, allowing her to learn life lessons from her parents and grandparents. This knowledge has become a huge advantage to her understanding the needs of people at different stages of their lives.
Lisa has always felt compelled to assist others. She worked in the bridal makeup industry for nine years, assisting brides in looking their best on their wedding day. With her position as a social worker, she continued to look for ways to assist people.
Lisa's background in social work has helped her identify the needs of high-risk new moms preparing to become parents. She assisted these new moms in providing them with the education needed for the social and emotional development of their newborns. 
Lisa is a huge foodie who enjoys discovering new restaurants, hotspots, and hidden gems. And if she's not challenging her taste buds, she's stopping by coffee shops in support of local businesses and coffee addiction.
She enjoys travelling because it offers the best opportunity to experience new things and build unforgettable memories. When she's not globetrotting, she enjoys hosting family and friends to dinner and game nights.
Lisa discovered her true calling in assisting and guiding others, particularly during one of their most important life decisions: marriage, parenthood, and purchasing a home.
Lisa believes that transparency is the best way to support her clients and that it is the only way to establish long-term trusting relationships.