Matthew Gebo
Real Estate Agent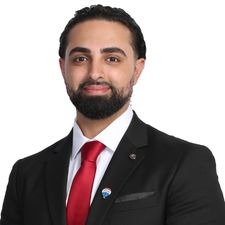 Matthew completed the Tom Ferry real estate coaching and mentoring program as well as Humber College for Real Estate. He has now acquired knowledge that will equip him in the real estate market with a high degree of expertise, leadership, and professionalism, thanks to the successful Team Goran Training Program.
Matthew appreciates how each day provides a new set of events, such as meeting new customers, listing new properties, and facing new challenges and accomplishments. He thinks that every listing should be treated as if it were a million dollar transaction, and every buyer or seller should be treated as if they are a million dollar customer.
Matthew is of Chaldean and Assyrian origin and intends to be an excellent representative of both his ethnic community and the Windsor/Essex area in which he lives. He enjoys living in the Windsor neighbourhood because it allows him to completely immerse himself in the city's many ethnic components, such as Erie Street for European cuisines and Wyandotte Street for Middle Eastern delights.
Matthew constantly goes out of his way to make the best of every scenario that comes his way, with the capacity to turn any negative situation into a positive. When he is not working, he enjoys doing crafts projects around the house, playing a round of golf, and watching Formula One races.
Honesty and integrity, along with determination and dedication, are philosophies that Matthew strives for in all aspects of his life. Applying these principles to his business, are sure to make him a top producing real estate agent with Team Goran.