Milica Cvetkovic
Realtor®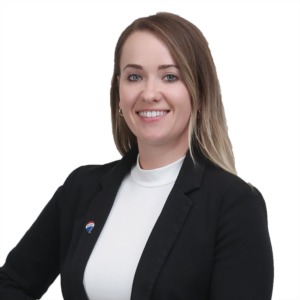 Milica Cvetkovic joined Team Goran RE/MAX CARE Realty from a successful career as an insurance agent. After rising to a top producer at her company, she wanted  to bring her career to the next level through real estate sales. 
Milica's Bachelor of Arts in Sociology from the University of Western Ontario educated her on how people interact in groups, organizations, and society. As an insurance agent, she used this expertise to grasp the sensitive nature of family finances.
Milica learnt to actively listen and empathize with her clients on a deeper level in order to identify what they truly want and need and to help tailor the best policy to match their needs. Her knowledge has given her insight into what to look for in a property that may be a problem when purchasing insurance and now a home.
Milica is passionate about educating her clients in the real estate process and providing insight into the financial power that comes with purchasing real estate. She considers it a privilege to be a part of and guide her clients through one of the most important transactions of their life.
Milica is motivated by her desire to give back to her community by working at the John Howard Society and the Children's Aid Society, where she has spent time assisting at-risk youth and adults. Her compassion and affection are extended to her animal children, a lab/retriever mix and two lovable cats.
Milica may be seen on a soccer field with a local team, or on the basketball and tennis court sharpening her skills. Her passion for athletics has taught her how to remain calm under pressure and how to place team members in situations to win. These are outstanding attributes that will enrich each and every one of her clientele.
Milica is a tireless, knowledgeable, and responsive professional who always goes above and beyond to provide five-star customer service. She believes it is essential for her clients to have confidence that she will always look out for their best interests and that they are her top priority.
Milica loves to help people succeed- when they win, she wins. Being a realtor has given her the chance to share her clients' excitement in discovering the perfect home.