Nick Messina
Real Estate Agent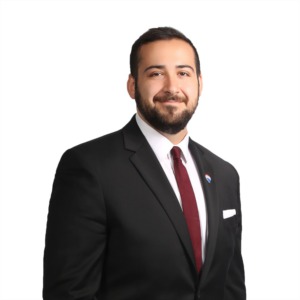 Introducing Nick Messina! He's a dynamic real estate professional driven by a strong history in customer service, which has finely honed his abilities to delegate tasks effectively and listen attentively to his clients' needs. Nick's journey in real estate is fueled by an unyielding drive for success, not only for himself but for each and every client he serves.
Nick's favorite aspect of real estate is the pursuit of success for both himself and his clients. With fluency in French and a solid academic foundation—a Bachelor's degree in Biological Sciences—Nick combines linguistic prowess with a strong educational background. These attributes empower him to communicate effectively and offer insightful guidance to a wide range of clients, each with their own unique real estate aspirations.
Beyond his professional endeavors, Nick's vibrant energy extends to various pursuits. He finds solace in the gym, solace in the serene art of meditation, rejuvenation on the basketball court, and a deep appreciation for the beauty of the outdoors on sun-kissed days.
"Committed, Motivated, and Driven" aptly describe Nick's approach to his work. He exudes confidence in his abilities and views each transaction as an opportunity to forge a personal connection with anyone that he works with.
Real estate resonates with Nick's social nature and innate talent for connecting with people on a personal level. He believes wholeheartedly in the strength of the Team Goran Family—a group of dedicated individuals striving for personal growth and collective excellence. Nick is excited to contribute to this culture of commitment and motivation.
For those seeking a real estate partner characterized by unwavering commitment, relentless motivation, and a strong sense of responsibility, Nick Messina is the embodiment of those qualities. With his well-rounded skill set, genuine passion for helping others, and alignment with Team Goran's ethos, Nick is poised to not just meet, but exceed your expectations in your real estate journey.