Nikolina Dobrich
Marketing Assistant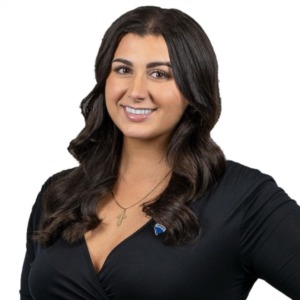 Nikolina is an individual with a diverse range of experiences and skills that make her a valuable member of our team. With her degree in marketing from the Odette School of Business and 9 years of customer service experience, she is a natural fit for her role in marketing. Her deep knowledge and understanding of the principles of marketing, coupled with her exceptional people skills, have allowed her to excel in her work.
Nikolina is also an extremely motivated individual who is always looking for new challenges and opportunities to grow. As a member of the Canadian Armed Forces with the Navy, she demonstrates a level of discipline and commitment. In addition, she helps run her family's business in sod farming, where she has gained valuable experience in business management and operations.
Beyond her work and military commitments, Nikolina is also passionate about preserving her cultural heritage. She teaches Serbian Folklore, sharing her love of her culture and helping to keep the traditions alive.