Omar Sabbah
Real Estate Agent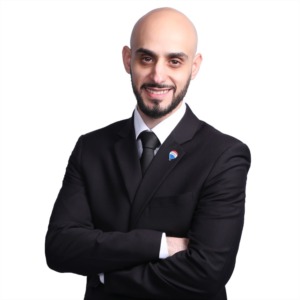 Omar Sabbah joins our team family with a degree in Accounting from Wayne State University. With his educational background, friendly but competitive nature, and grasp of numbers, he is a benefit to clients across the board. 
Omar is known for treating his clients and coworkers with the utmost respect. Omar's dedication to his clientele drives him to continue honing his real estate skills. His many years of customer service expertise has given him an enormous capacity to empathize with each of his clients' individual situations. As a result, his clients' needs come first.
Omar is well-versed in the local neighbourhoods, both as an agent and as a neighbour, and can help guide you through the nuances of our local market. With access to the bountiful Team Goran listings, exceptional marketing strategy and cutting-edge technology, he will work hard to make your real estate experience memorable and enjoyable.
Omar is compassionate, determined, and honest. He will go out of his way to help people because it makes him happy and gives him a sense of purpose in life knowing he helped alter someone's life for the better.
 He is able to service his clients in fluent Arabic as well as English.