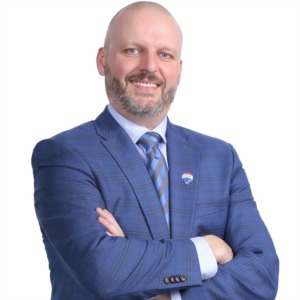 Peter Piatkiewicz is a Polish-Canadian who has made a positive impact in his community. He spent many years playing soccer for Polonia SC and was also a member of the Tatry Song and Dance Ensemble, performing traditional Polish folk dances across Ontario and at the World Folk dance festival multiple times.
Peter earned a Networking Technician diploma from St. Clair College and completed the Dale Carnegie Communications course, which enhanced his communication and negotiation skills. He uses these skills to help people achieve their real estate goals, finding joy in helping families find their dream homes.
Peter sharpened his communication, problem-solving, and listening skills as a production supervisor for nine years. He has been a resident of his community for eight years and is known for his willingness to lend a hand to those in need.
In his free time, he enjoys attending sporting events with his family, including the Windsor Spitfires, the Windsor Express, and the Toronto Blue Jays.
Peter is known for being trustworthy, responsive, professional, and personable. Peter treats his clients like family, always looking out for their best interests. He loves working with others towards a common goal and finds satisfaction in finding a home for his clients where they can raise their families.