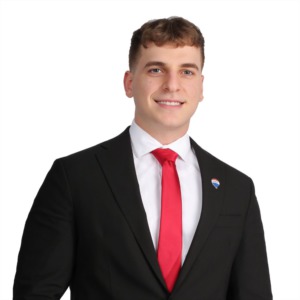 Rami Khairi is a real estate agent who enjoys nothing more than helping clients in finding their ideal home. He gets to enjoy seeing his clients' faces light up when they finally find the perfect property. Although the home-buying process can be hectic and stressful, Rami finds it all worthwhile when he witnesses the joy when they get to hold the keys to their new home.
After gaining experience in customer service and listening skills throughout his time as a waiter for a couple of years, Rami decided to pursue a career in real estate. He uses his previous experiences to make sure his clients today get exactly what they want.
Rami has lived in Windsor for 13 years, having moved to Canada in 2010. Working in a smaller city like Windsor, Rami built up his clientele, created a strong sense of community, and believes this is the reason behind his motivation.
Working out and playing golf are some of the activities Rami enjoys outside of work. However, his true passion is being a home matchmaker, helping clients find the ideal property, business, or investment that meets their unique needs.
Rami understands the amount of emotion that goes into such a large financial investment such as buying a property. As a real estate professional, he is certain that he can help others reach major milestones in their lives, which drives him to work tirelessly. He will guide and advise throughout the purchasing process, going above and beyond to exceed expectations.