Rebekah McCready
Realtor®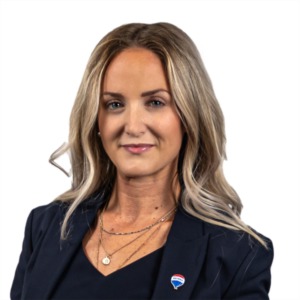 Rebekah joins Team Goran after a career in the hospitality industry, bringing with her the love of care for her clients and the connections they create.
Born and raised in Windsor-Essex, she embraced Kingsville as the place to plant her roots. There she took quality time from a beloved career to raise her young family, before launching into real estate. 
Rebekah thrives on helping to facilitate momentous changes in her clients' lives. To her core, she's a lover of- and believer in-, real human connection. Believing real estate is every bit as emotional as it is transactional, at Team Goran she has the ability to create experiences and share in her clients enthusiasm. 
Rebekah's interests are anything that keeps her endorphins running, from quality time with her family, to extravagant meals, and gratifying workouts. She loves attending sporting events, concerts & and has a wonderlust for travel.
Rebekah is excited to become a part of the Team Goram Family. "It's not just experience with this team, it's expertise! Everyone is so eager to share knowledge and help each other out, it's a big family operating as one wildly successful and cohesive unit." Rebekah