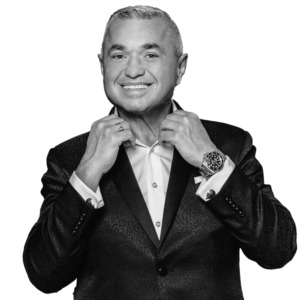 As Heard on AM800 & Mix96.7 Radio! Goran has over 34 years of proven success and leads the top producing team in Windsor Ontario, servicing all of Essex County. Goran credits a willingness to collaborate as a key to his success. "Success is never achieved alone. The people with whom I have learned and collaborated have given me inspiration and support that has added immeasurable value to my business." 
Another key element to Goran's success is his willingness to embrace change. "Our industry is changing quickly, and those that can't keep up, or choose not to, will be left in the dust." Goran always thinks 5 steps ahead of the competition. This makes him a talented negotiator, but his long-term vision is even more pronounced in his willingness to invest in marketing, talented labour and business systems. He has been a top sales producer and listing agent year after year. 
He is the recipient of many awards including the RE/MAX's highest honours, the Lifetime Achievement Award and Diamond Award. Less than 1% of RE/MAX agents have achieved these awards and only very few locally. Goran is a high-profile community leader. He is the winner of the 2022 Windsor Essex Chamber of Commerce Business Excellence Award "Professional of the Year", finalist for the BizX Awards "Powerhouse Professional", immediate past-president of Beach Grove Golf & Country Club and past-president of Windsor Essex County Association of REALTORS®. 
He is involved in many charitable and community events. Through all of this, clients come first. Goran is willing to do whatever it takes to ensure that all Team Goran's clients get stellar service, and he teaches his team members to do the same. "When you get to the root of it, our success rests on the unique experience that each client has with their transaction. Happy clients, happy agents, happy staff... that is what makes the team shine."