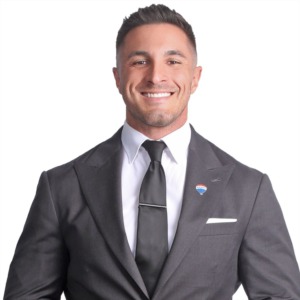 Scott is born and raised in Windsor! He has 16 years in the customer service industry and a Bachelor's Degree in Social Work. In the social services sector as a Social Worker, he worked to attend to the needs of clients to attain housing and optimizing their mental health and well-being.

His passion for Real Estate comes from helping clients achieve their life changing goals. Whether that be securing their dream home in a seller's market, or selling their home for top dollar to give them the financial freedom they deserve. Having the ability to utilize his skills, knowledge, and experience as a Social Worker into the real estate market has been extremely rewarding, knowing that he's made a positive impact on their lives.

Now that COVID restrictions have been lifted he wants to spend more time giving back to the community by providing care packages, and food for people facing homelessness.