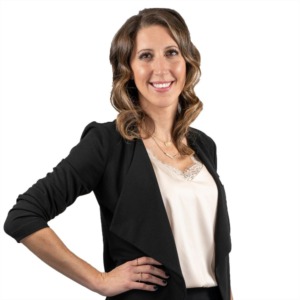 Tiffany studied photography and graphic design, where she spent the last six years as a photographer and graphic designer. Her skillful eye for design will undoubtedly give her clients an edge on home presentation and a marketing direction that is paramount in the success of selling a home.  
Tiffany worked eleven years in the insurance industry which afforded her the importance of customer service, the gravity of building trusting relationships and being available for her clients whenever needed.
Tiffany comes from a large and boisterous Portuguese family with whom she tries to spend as much time with as possible. She also likes to make time for the things she enjoys, finding a beach to lounge under the warm sun, sports, art, and reading. 
Tiffany is selfless and is always trying to find ways to give back in gratitude for everything she has. Her passion for helping people and travelling were connected when she graciously gave her time and traveled to Haiti for missionary work. It was a life changing experience she will never forget and takes the best memories of people who come together for the better of a community.