5 Ways to Avoid Common Home Safety Hazards
Posted by Goran Todorovic on Monday, November 8, 2021 at 7:14 AM
By Goran Todorovic / November 8, 2021
Comment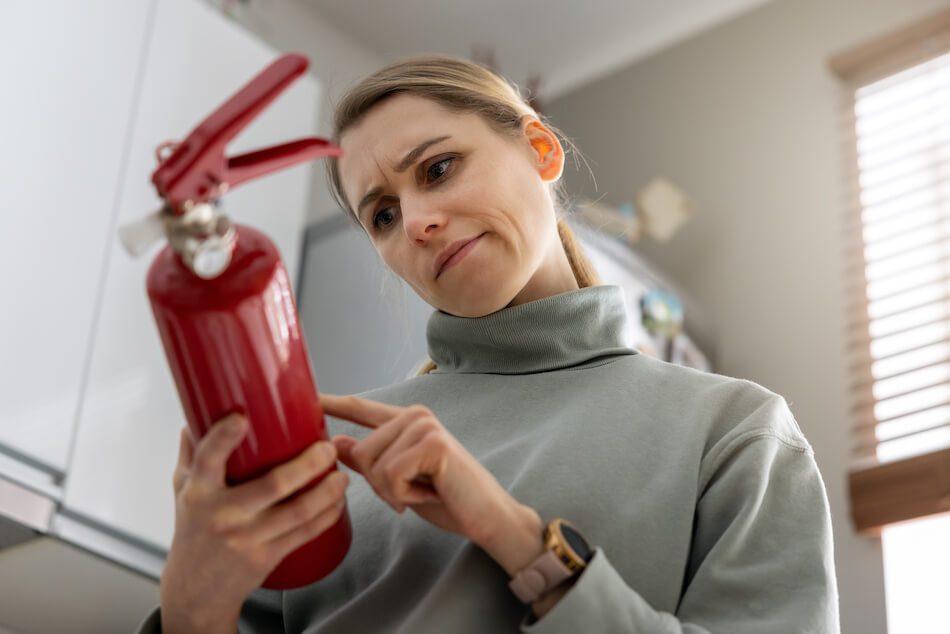 The home is supposed to be a shelter of protection for occupants, but simply locking doors and windows or adding security systems isn't always enough to keep inhabitants safe. Unfortunately, there are quite a few risks and dangers lurking around the home that not all individuals give much thought to until an accident occurs. However, there's no need to live in fear. By following a few safety procedures, any homeowner can avoid accidents. Keep reading to learn about the most common home hazards and how to remedy them.
For informational purposes only. Always consult with a licensed real estate professional before proceeding with any real estate transaction.
Tidy Up to Avoid Falls
Estimates state that a Canadian senior is treated every 13 seconds after falling at home. Broken bones, fractures, strained muscles and concussions from falls, trips and slips are more common than many think. Most home accidents occur on stairs, bathrooms and kitchens, and most can be avoided with preparation.
Gates and additional lighting on stairways can offer a good level of prevention. Slick steps should be gritted or carpeted, and stairlifts can be installed to assist seniors or occupants with mobility concerns. Bathroom and kitchen floors should remain dry, clean and ideally will have slip-resistant rugs or flooring. Bathrooms can be retrofitted to suit the needs of those who need help getting in or out of shower and tub installations.
Practice Fire Safety
It is estimated that around 24,000 house fires occur in Canada annually. Property damage from home fires is estimated to top $8.9 billion, making the financial and physical costs potentially devastating. Installing surge protectors on electrical outlets, never using appliances with frayed cords and having a good fire escape plan with detectors can minimize these risks and the consequences.
Keep an Eye Out for Out-Dated Asbestos
Some structures built before the mid-1980s have been known to have asbestos present in ceilings, walls, flooring, insulation and shingles. However, since this period, the use of asbestos in construction in Canada has been heavily restricted, so homes built after then should be safe for occupancy. It is vital to make sure that no asbestos exposure is present to avoid potential health complications that can include:
Lung Cancer
Mesothelioma
Ovary Cancer
Larynx Cancer
Pleural Disorders
Nonmalignant Masses
Remember, it's always recommended to get a home inspection before buying.
Secure Toxic Substances
Poisoning by accident takes second place in the realm of home-related fatalities and is a very serious concern for families. Caustic chemicals are typically present under sinks, in garages, and in cleaning closets. Locking these up if children or pets are in the home can save their life and help prevent potentially severe harm should they be ingested or get onto the skin. In garages, keep toxic goods high on shelves or protected in a secure area.
Know the Drowning Hazards at Home
It's no secret that a human can drown in as little as an inch or two of water, so no pool or full tub is necessary to have a water-related accident. Beyond keeping an eye out for any standing water and watching youngsters in tubs or pools closely, a few tips for water safety include:
Adding locks and latches on pool gates
Cover spas and pools when not in use
Use latches on toilet lids
Install secondary water activation methods on sinks and tubs
Minimize Risks for a Safer Home
While these dangers are present in many homes, smart preventive actions make avoiding the worst-case scenario possible. Safety consultants and contractors specialize in assisting homeowners with preventive efforts and hazard identification. Many home safety projects are home improvements with a high ROI. Maximize your property value and your peace of mind by making your home as safe as possible.
For informational purposes only. Always consult with a licensed real estate professional before proceeding with any real estate transaction.