Buying a New Construction Home: Benefits and Drawbacks
Posted by Goran Todorovic on Thursday, August 12, 2021 at 10:53 AM
By Goran Todorovic / August 12, 2021
Comment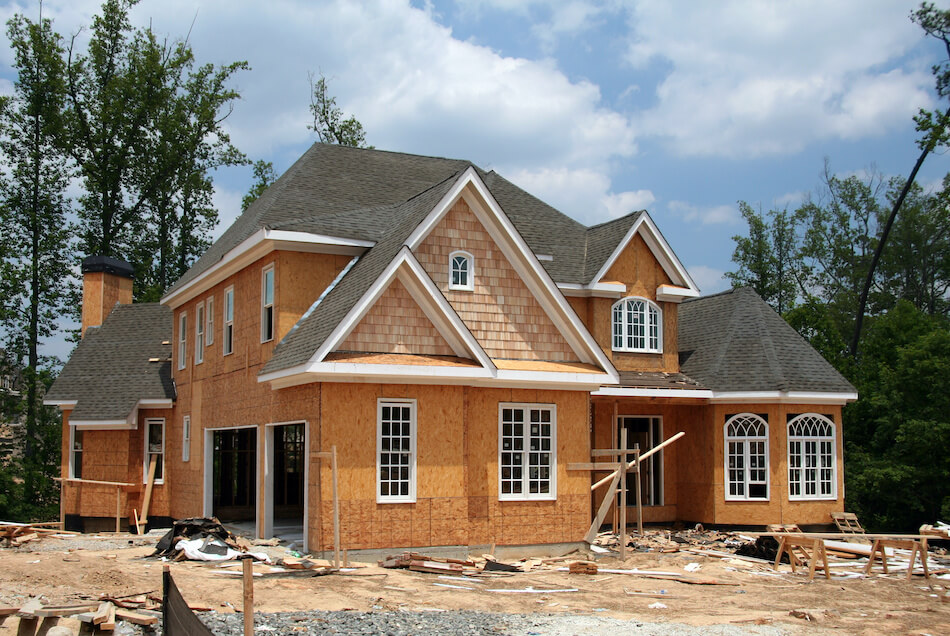 Before committing to a new construction home, it's a good idea for homebuyers to do thorough research. While having a brand new home offers many benefits, there are drawbacks to consider as well. The freedom of choice when it comes to designing a new construction home is hard to beat. However, unexpected setbacks and hidden expenses can be challenging. Still wondering if a new construction home is the right choice? Read on to find pros and cons to consider before signing on the dotted line with the builder or developer.
For informational purposes only. Always consult with a licensed real estate professional before proceeding with any real estate transaction.
Benefits of Purchasing New Construction
People who buy new construction homes often love the fact they are the first and only residents. It's a special feeling to know the home is pristine without the flaws that come with previously owned homes. New homeowners know they don't have to stress about undisclosed flaws or defects that should've been found during the inspection because the home will come with a builder's warranty.
Newly built homes are aligned with current building codes. New homeowners don't have to worry about lead paint, asbestos, or other building materials that have been banned since the home was built. This means they don't have to worry about having tests and inspections performed, along with potential remediation, which can be quite expensive.
Customization is another benefit that comes with new construction. Developers typically aim to sell homes before they are built to ensure they net enough profit. As a result, people who are willing to commit to a home purchase ahead of time often have the ability to choose their preferred layouts, finishes, designs, and numerous other customizable features.
Maintenance for new construction homes is also low, equating to new homeowners having the enviable ability to move in and enjoy their new living environment. There usually aren't any immediate worries relating to repairs and necessary upgrades. Essentially, they buy a turnkey home. As a bonus, most new homes today come standard with high-ROI energy-efficient home improvements. This saves money since they aren't using old appliances, HVAC systems, and other things that were not built with energy efficiency in mind. Keep in mind that having the best new build home insurance is also important.
Drawbacks to Purchasing New Construction
As with anything in life, nothing is perfect. New construction does come with some drawbacks all homebuyers should know about before committing. For instance, buyers can't always choose their move-in date or timeframe because they are tied to the builder's timeline. This often involves delays associated with weather, labour, permits, inspections, and other unforeseen factors.
Another downside to new construction is that the price sometimes ends up much higher than the homebuyer anticipated. The "basic" price is one a developer advertises, but, in the end, other fees and costs may be tacked on. This can include the costs associated with customization, increases in material prices, and other fees excluded from the basic price.
Buyers of new construction homes often are disappointed when they learn the house they initially toured isn't remotely in the price range of the advertised home they plan to buy. This is because they more than likely viewed the model home. Model houses open for tours usually highlight premium upgrades, luxury features, and other pricey amenities. There is usually no room for negotiation of a home's price. With previously owned homes, buyers can barter a price with the seller, but developers are generally firm on their prices. (However, they may offer a discount on upgrades.)
It's also important for buyers to understand that builders are not a one-size-fits-all industry. Most are highly professional, but others are inexperienced or have a poor track record. Individuals considering new construction should always research builders and developers before investing. Even experienced developers can be an incorrect match for certain homeowners' preferences. Buyers should research and meet with several developers before making a final decision.
Buying a new construction home comes with numerous benefits and drawbacks. Understanding both can help homebuyers determine if new construction is the right choice or if they'd be better off purchasing a previously owned home. This includes considering types of homeowners insurance. Some of the benefits might seal the deal, but for others, the drawbacks might be dealbreakers.
For informational purposes only. Always consult with a licensed real estate professional before proceeding with any real estate transaction.