5 Awesome Amenities You Should Add to Your Golf Course Home
Posted by Goran Todorovic on Wednesday, July 6, 2022 at 8:29 AM
By Goran Todorovic / July 6, 2022
Comment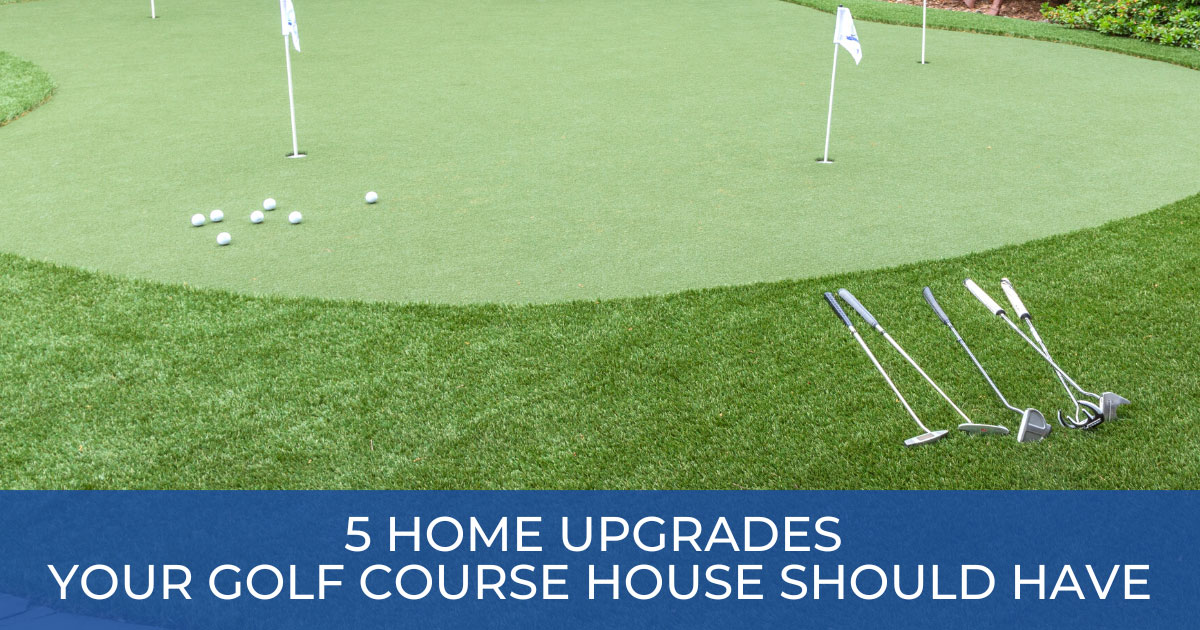 The owner of a golf course home gets to live right next to their favourite pastime. The summer views outside their home are of a green, pristine, immaculately kept golf course. Can it get any better than this? Actually, it can! The views are just one quality of life improvement a golf course home can offer. Installing private amenities in the owner's backyard can enhance the lifestyle further. Read on to learn about five private amenities that every golf course home needs.
A Backyard Putting Green
A putting green is both a practical and entertaining feature to build in the backyard. It's also fairly simple to install using a basic kit. The nice thing about backyard putting greens is that they are fully customizable. Owners can add custom slopes and inclines using a kit and place multiple cups on the green for various putting challenges.
In addition to practicing a golfer's short game, a backyard putting green creates a great activity to be enjoyed. Some golf course owners go the added mile and put in a little sand trap or pond near their putting green for extra challenges.
An Outdoor Kitchen
An outdoor kitchen is an amenity that will draw guests to the backyard, where they can enjoy a meal while watching other golfers play past the home. A big part of the allure of living in a golf course home is having features that make everyone want to get outside!
Here are essential features to think about when planning an outdoor kitchen:
Types of Cooking Surfaces: BBQ grill, stone-bake pizza oven, stovetop
Food Prep Area: Plan for a countertop made from granite, cement, stone, or brick
Cabinets & Storage: Install these features to store cookware, dry goods, and other necessities
Dining Area: Decide on a type of seating & table or countertop for enjoying meals
While the kitchen and grill can be somewhat out of view, it's a great idea to set up the dining area so guests can view the fairway while enjoying a meal. A canopy over the dining area is also an excellent option for enjoying the backyard.
A Hot Tub with Fairway Views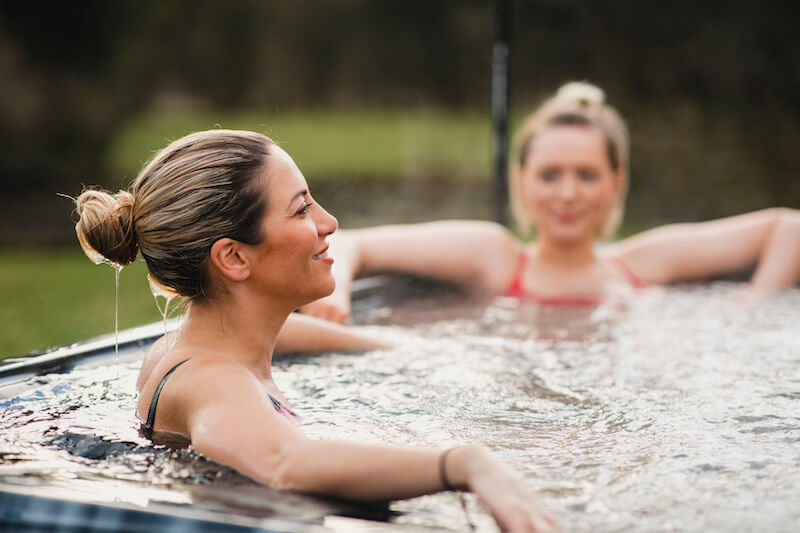 The backyard becomes a personal oasis when an owner installs a hot tub with fairway views, as there are several great benefits of owning a backyard hot tub.
First, hot tubs are a year-round amenity. They are enjoyable during summer evenings, but even during the colder months in Ontario, people can still step outdoors and enjoy a dip in the hot tub. It's a bonding experience that also provides full body and muscle relaxation for everyone, because a hot tub is a method of relieving anxiety and stress. Resting in the hot water while enjoying the views of the fairway may even be more relaxing for some people!
A Firepit
A firepit extends the hours in a day that the backyard can be enjoyed. Socializing around a fire pit is yet another way to keep everyone outdoors and enjoying the views and fresh air.
The nice thing about a fire pit is that a very nice one can be built inexpensively and often with few crafting skills. Piling flagstones in a circle, for example, creates a perfect firepit while costing just a few dollars at a home improvement store. More elaborate firepits can be built with bricks and mortar or other materials.
Depending on how stylish and creative the owner wants to be, there are dozens of ideas for different types of fire pits that can be found online. Custom firepits built by a contractor can even be hooked up to natural gas, so there's no wood smoke to worry about when enjoying it. Get ready to toast some marshmallows!
A Garage for Your Golf Cart
Owning a personal golf cart is a part of life for many homeowners living in golf course communities. It saves money on cart rentals and minutes whenever the owner heads out for their tee time. A golf cart garage or storage shed is a nice amenity that protects the owner's investment in a cart.
Custom-built sheds or golf cart garages can be purchased and hauled to the property for easy placement. Some owners even opt to lay down a concrete foundation and attach the shed to it. This provides a more permanent way to protect a golf cart, provided that the homeowners association (HOA) allows golf cart garages.
Ontario can get very cold between November and late March every year, with snowfall and annual rainfall adding to precipitation amounts. A golf cart garage provides a place to keep the cart protected and extends the machine's lifespan.
Enhance the Golf Course Home Lifestyle with These Amenities
Another thing to keep in mind is that most of these amenities can add to the resale value of a home if the owner ever decides to move. Potential buyers love many of these types of amenities, and it can make them more likely to purchase the golf course home. If the owner never intends to sell, the amenities will still provide them with the same enjoyment day after day.