7 Best Towns in Essex County: Top Cities to Buy a Home in Essex County
Posted by Goran Todorovic on Thursday, April 6, 2023 at 11:27:21 AM
By Goran Todorovic / April 6, 2023
Comment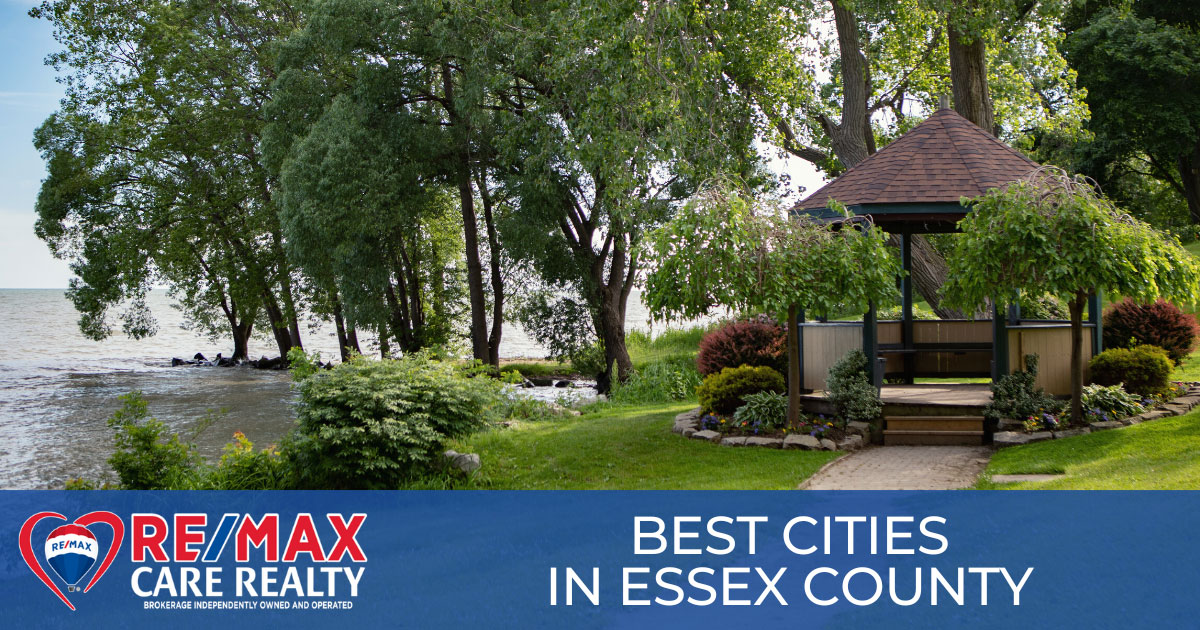 Essex County is one of Ontario's most beautiful, ecologically diverse, and popular areas, attracting tens of thousands of new homebuyers in recent years. Set on a peninsula between Lake St. Clair, Lake Erie, and the U.S. state of Michigan, it may be best known for the city of Windsor, just opposite Detroit on the Detroit River. But a lot is happening in this thriving county's small and medium-sized towns, too. Read on as we explore seven of the best choices for those looking to buy a place of their own.
LaSalle
One of the most convenient Essex County suburbs of Windsor, LaSalle is located just southwest of the larger city, along the Detroit River opposite Fighting Island. This puts Windsor amenities and jobs close by, along with the city's border crossing to the United States. However, it's equally convenient to gorgeous stretches of the Detroit River waterfront and the extensive agricultural areas that grow the famous strawberries that are celebrated with the annual LaSalle Strawberry Festival.
In addition, it's a popular community for those who love the outdoors, from extensive trails, golf courses, and park space to numerous marinas and boat launches. Residents can also enjoy a variety of restaurants along Front Road or shop at the popular Windsor Crossing Premium Outlet Mall.
Homebuyers shopping in LaSalle will mostly find single-family detached properties. However, condos and townhouses aren't uncommon, particularly in the community's more developed northern and eastern parts. While some condos for sale in LaSalle can be found in the high $300s, typical LaSalle homes start at around half a million dollars. Properties are available throughout the high six figures, with more extensive or new construction choices routinely selling for $1.5–$3 million. Homesites and lots throughout LaSalle are available from less than $50,000 to well over $1 million.
LaSalle Amenities
Windsor Crossing Premium Outlet Mall
Vince Marcotte Park
Vollmer Culture and Recreation Complex
Numerous golf courses and country clubs
Multiple marinas
Convenient to Highways 3, 401
Leamington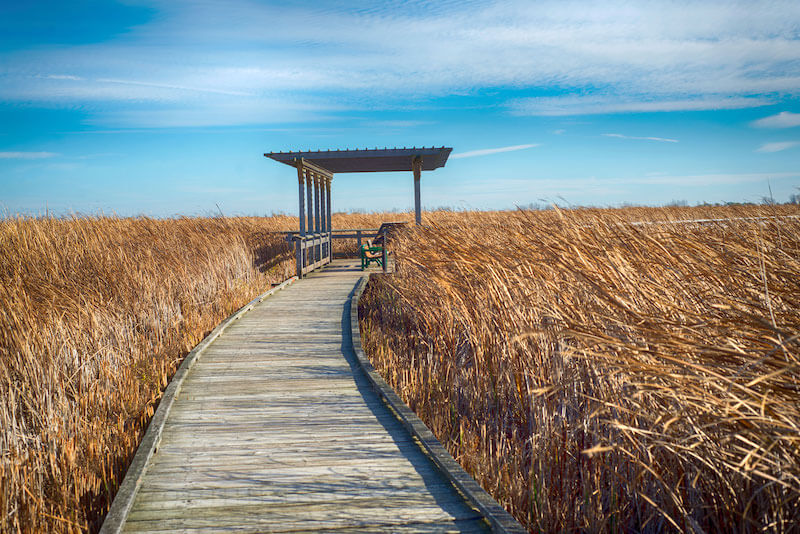 Leamington is a unique community combining agricultural heritage, lakefront attractions, and amenities. It sits along the shore of Lake Erie—one of the Windsor area's best lakes—spanning a vast area that includes the famous Point Pelee National Park, famous for its wildlife and beaches. The town is also the departure point for ferry service to Pelee Island, a renowned wine and birdwatching destination. Leamington's waterfront also includes several green spaces like the charming Seacliff Park, which offers a unique amphitheatre. This is just down the road from a thriving, walkable downtown filled with restaurants serving diverse cuisine alongside local businesses.
Further out, Leamington remains blanketed by extensive farmland, producing so many tomatoes it's been called the tomato capital of Canada! While there's plenty to do in town, Windsor and Detroit are also just 50 kilometres away, a quick trip along nearby Highway 3.
Outside of a few townhouse and condo developments, Leamington homes are almost exclusively single-family detached properties. Older or modestly sized houses can be found from the $300,000s, generally offering two or three bedrooms. Typical homes sell from a half million to a million dollars, while luxury homes for sale in Leamington can reach $3 million or more, including those with lakefront views.
Leamington Amenities
Point Pelee National Park
Leamington Municipal Marina
Rick Atkin Park
Seacliff Park and Beach
Nature Fresh Farms Recreation Centre
Leamington Mall
Leamington Airport
Leamington Raceway
Tecumseh
Those looking to live as close as possible to the amenities of Windsor and the border crossing to the United States should focus their search on Tecumseh. This bedroom community stretches from Lake St. Clair inland past Highway 3 just east of Windsor, with the most developed portions along the water.
This area includes highlights like the beloved Lakewood Park, which offers 65 acres of space, including walking trails, fitness equipment, a disc golf course, and a beautiful Lake St. Clair beach. It's just one of over three dozen parks in Tecumseh, including neighbourhood green spaces steps from residents' doors. There's also no shortage of places to grab a delicious bite to eat or go shopping, particularly around the Green Valley Plaza and St. Clair Beach Shopping Centre.
Housing in Tecumseh primarily consists of single-family detached homes, supplemented by some condo communities closer to the lakefront. Unlike many communities, these detached properties offer the lowest-cost homes, starting in the low $300s. Homes for sale in Tecumseh typically sell from the $600s to $1.5 million or more. Tecumseh condos start at just over half a million, topping around double that amount.
Tecumseh Amenities
McAuliffe Park
Lacasse Park
Lakewood Park and Beach
Tecumseh Arena
Beach Grove Golf and Country Club
Several malls and shopping centres
Highway 22/E.C. Row Expressway access
Convenient to Windsor International Airport
Amherstburg
The historic community of Amherstburg sits at the mouth of the Detroit River, where it empties into Lake Erie, producing nearly 25 kilometres of gorgeous waterfront. The city's traditional center sits opposite Bois Blanc Island. It includes heritage sites like the Amherstburg Navy Yard National Historic Site and Fort Malden National Historic Site that date back over two centuries.
Nearby, residents can chow down at popular local restaurants like Artisan Grill or grab a drink at nightlife spots like The Salty Dog. The remainder of the city is more rural, filled with some of Essex County's best lakefront and riverfront homes and less developed land, boasting a mix of wineries, golf courses, marinas, and other local fun. Meanwhile, Windsor is less than 30 kilometres away, an easy commute or trip for a day or evening out on the town.
Amherstburg real estate is almost entirely made up of single-family detached properties, save for a few condo communities in the center of town. Typical homes start at just under $600,000, with most selling for under a million. Still, luxury shoppers can find high-end homes commonly reaching $1.75 million or more. Condos in Amherstburg sell from just over half a million into the high six figures.
Amherstburg Amenities
Historic downtown district
Libro Credit Union Centre
Holiday Beach Conservation Area
Kingsville
Another charming, highly sought-after city, Kingsville, sits on the shores of Lake Erie just over 40 kilometres southeast of Windsor. It's one of the best places for those who want to enjoy the gorgeous lakefront and beautiful agricultural areas of Essex County. The city has popular spots like Cedar Beach Conservation Area, perfect for swimming, sunbathing, or canoeing, and Lakeside Park, a more than century-old waterfront green space with immaculate landscaping. There's even a pup-friendly area at Linden Beach Dog Park.
Kingsville offers a variety of shops, restaurants, breweries, wineries, and more, all within a few blocks of the center of town, at Main and Division Streets. Those looking for a quieter area can put down roots in the expansive rural regions north of Kingsville proper.
Aside from a handful of condos and townhouses, homes in Kingsville are almost entirely single-family detached properties. Typical homes start just under half a million dollars, though some can be found from as low as the $300s. The top houses sell for as much as $2 million, generally for Kingsville new construction homes with ample space inside and sometimes spacious areas outside. Condos can usually be found from the high $400s to the high $600s.
Kingsville Amenities
Lakeside Park
Cedar Beach Conservation Area
Kingsville Arena Complex
Kingsville Golf and Country Club
Chrysler Greenway access
Lakeshore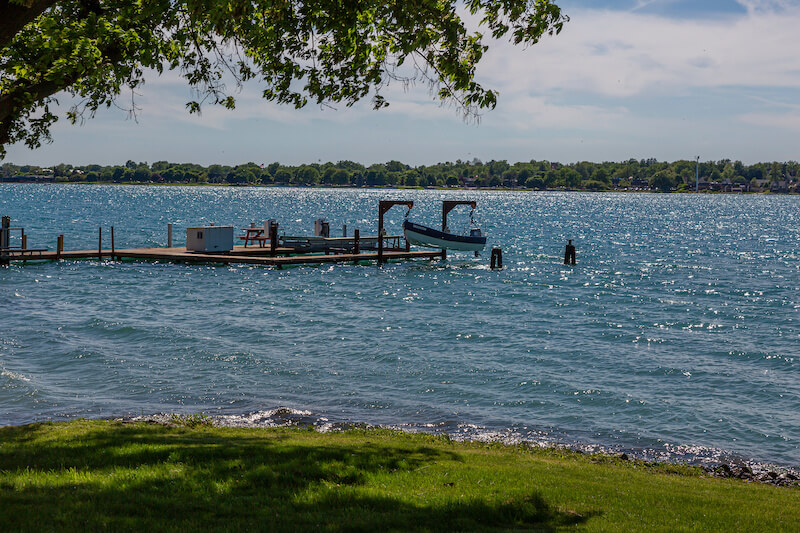 Lakeshore earns its name with over 30 kilometres of Lake St. Clair waterfront, the northern edge of a sprawling area east of Windsor. While a significant portion of the community comprises farms and agricultural land, others provide convenient suburban escapes from busier cities nearby.
Lakeshore includes smaller communities with unique personalities and attractions, including the town of Belle River, Comber, Stoney Point, Deerbrook, and others. Those who enjoy getting out on the water can enjoy numerous waterfront parks, conservation areas, and marinas. At the same time, lovers of a good drink can try out the fruits of local vineyards at spots like Wagner Orchards & Estate Winery.
Homes in Lakeshore are almost exclusively single-family detached properties, with only a handful of townhouse or condo communities in more developed areas. Houses start in the $400s, selling through a wide range to around $1.5 million. However, Lakeshore's luxury homes can reach $3 million. The community's extensive waterfront provides many homes with direct access to the lake, often with private docks. Vacant land and lots in Lakeshore are also available, starting around $250,000 but stretching well into the millions.
Lakeshore Amenities
Belle River Marina
Lakeshore Park West Beach
Tremblay Beach Conservation Area
Maidstone Conservation Area
Atlas Tube Recreation Centre
St. Clair Shores Shopping Centre
Access to Highway 401
Essex
The final city on our list is the one that gives Essex County its name. The region is anchored by the town of Essex itself in the northeasternmost corner, offering a variety of shops and restaurants and proximity to Highways 3 and 401 for quick trips around the region. The town also includes the massive Essex Centre Sports Complex, the popular annual Essex Fun Fest site.
However, other distinct communities within the boundaries of Essex include the quaint, agricultural town of Harrow and the waterfront settlement of Colchester, home to the famous Colchester Harbour and beautiful Colchester Beach. Essex is also home to many of the county's best wineries, spread throughout the region's more rural areas.
Essex homebuyers will find exclusively single-family detached homes throughout town. Two- to three-bedroom homes for sale in Essex list from the low to mid-$300s, with the majority selling from around a half million to a million. Luxury homes in Essex, particularly on or near the water, can reach as high as $2 million. Various lots and homesites are available from the $200s to the mid-$300s.
Essex Amenities
Essex Centre Sports Complex
Sadler's Pond Nature Park
Colchester Harbour and Beach
John R. Park Homestead Conservation Area
Sutton Creek Golf Course
Cypher Systems Group Greenway access
So Many Great Choices in Essex County, ON
With its small-town charm and convenience to some of the region's biggest cities, Essex County offers a fantastic set of benefits for would-be homebuyers. It's no wonder that this fast-growing region is so popular. From great green spaces to thriving local businesses and wineries to the nearby golf courses in Windsor, it's hard for buyers to go wrong with any of these top Essex County cities.
If you're ready to move to Essex County, contact Team Goran of RE/MAX CARE Realty at (519) 979-9949 to reach a local real estate agent who can help find your dream Essex County home.