8 Best Condos in Windsor: Where to Buy Windsor Condominiums [2023]
Posted by Goran Todorovic on Wednesday, December 14, 2022 at 12:43:34 PM
By Goran Todorovic / December 14, 2022
Comment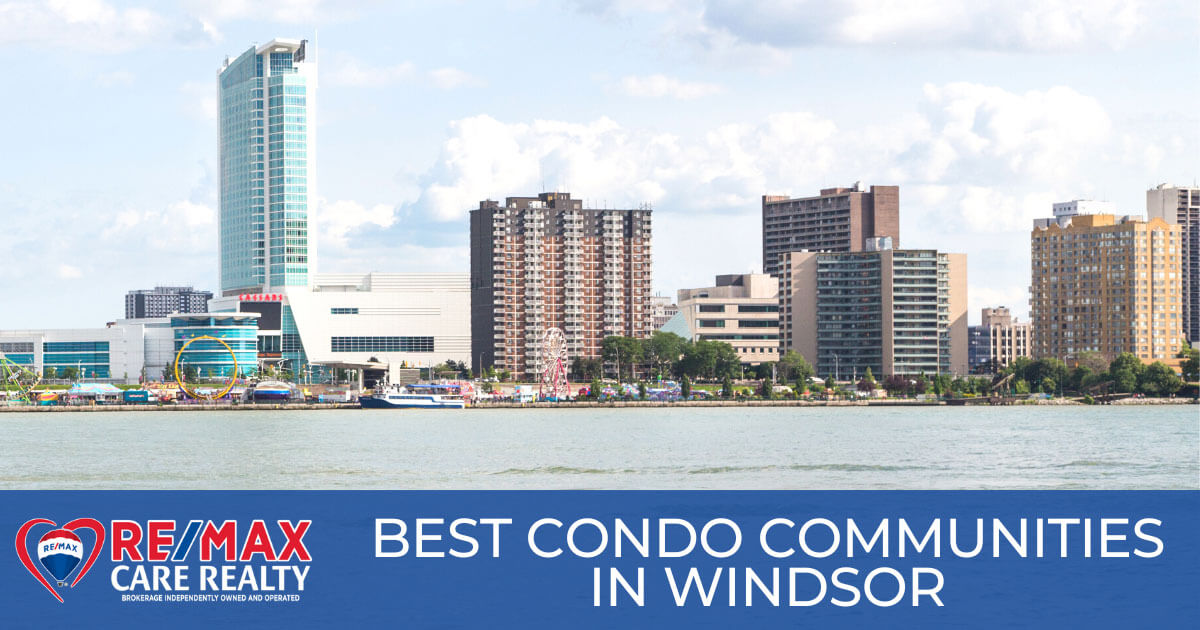 There are many reasons to love living in Windsor, Ontario. The city is just 10 minutes from Detroit on the US side of the border, where it sits on the riverfront. Residents enjoy sweeping waterfront and city skyline views, and it has quick, easy access to numerous walking, biking, and other nature trails, not to mention endless water recreation on the river.
The cost of living in Windsor is lower than in many other Canadian cities. In particular, upscale condos, many of them directly on the waterfront and in highly walkable neighbourhoods, cost a fraction of what they do elsewhere. There's a shop, restaurant, cafe, bar, park, or entertainment venue on every corner in Windsor, so the city's central condo communities are as popular as they are convenient. Of course, they're not all the same, so here are some of Windsor's best condo neighbourhoods.
The Condos at Lily Mac
The Condos at Lily Mac set the bar high. These condos—the latest to take their place along the Detroit River, giving residents another opportunity to enjoy everything Windsor has to offer—represent a share of Windsor's new construction homes for sale. The two-bedroom, two-bathroom units feature one en-suite bathroom in the main bedroom for that extra luxury and convenience. Meanwhile, 10-foot ceilings amplify the sun's rays and significantly impact brightening up the condos, lending a light and airy feel.
Lily Mac condos sell for $700,000 to $850,000, which gets residents some of Windsor's most gorgeous views of the riverfront. Units range from 1,300 to 1,500 square feet (quite large for a condominium), providing ample living space to create the perfect layout. The Condos at Lily Mac also put residents right near the heart of downtown Windsor and offer all the perks of living in a bustling neighbourhood. When it's time to furnish your new condo and settle in at Lily Mac, you should definitely check out the Devonshire Mall across the street.
The Condos at Lily Mac Amenities
Rooftop patio
Fitness room
En suite laundry
Two parking spaces per unit
Portofino Windsor
The 17-story Portofino Windsor condominium building towers above the Detroit River, directly facing Detroit's city skyline from one of Windsor's best waterfront neighbourhoods. Condos in this building range significantly in both price point and size, with individual units ranging from 1,062 to 2,450 square feet. There are 14 floor plans, with various layout options for two-bedroom condos, many with balconies, terraces, or dens. Condos in Portofino Windsor generally list from the $300s to just under $800,000.
Within the units, amenities include fireplaces, laundry rooms, floor-to-ceiling windows, and waterfront views. The building has an oversized 4,000-square-foot recreation center on the rooftop with his-and-her saunas and a fitness centre, a billiards and game room, and security and concierge services onsite. It's easy to hit the town and explore downtown Windsor and beyond, with quick, easy access to the tunnel and bridge, along with several walking and bike paths along the waterfront and the popular Windsor Sculpture Park. You couldn't get much closer to some of the city's hottest shops, restaurants, and nightlife destinations.
Portofino Windsor Amenities
Secure underground parking garage
Billiards and game room
Rooftop recreational center with gym
Sauna
Security and concierge services
75 Riverside East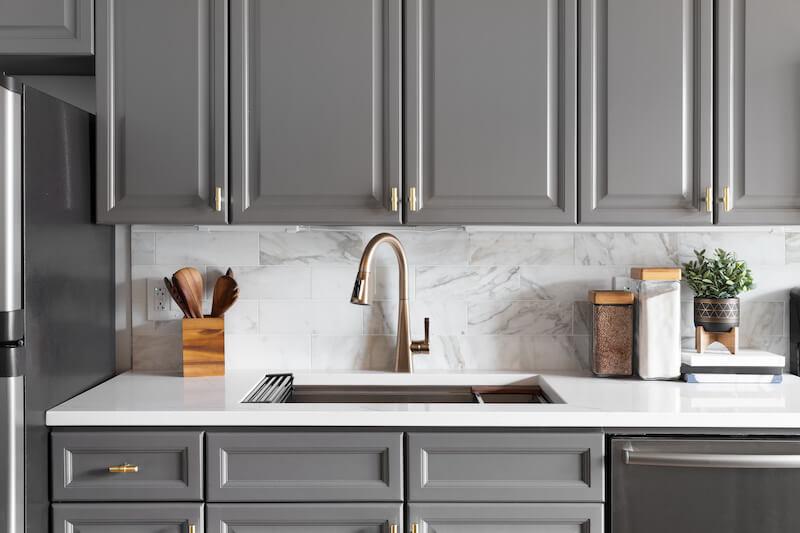 The mixed-use, 15-story 75 Riverside East condo building was built in 1974 and has been a coveted residence ever since. Individual units are available in open-concept layouts up to 1,300 square feet with hardwood floors, walk-in closets, river views, and en-suite laundry. All units come with one or two secure, assigned underground parking spaces, depending on the condo size. The building has a third-floor terrace, a well-manicured rooftop garden, a fitness centre, and an all-purpose room that residents can rent for parties, work functions, or other special events.
Home prices in the 75 Riverside East building typically range from $200,000 to just over $300,000, while a few of the penthouse units may sell for around $500,000. Furthermore, one especially nice perk of these condos is that all utilities are included in the monthly condo association fees. The building is also pet-friendly, so dogs and cats are welcome, and owners' condo maintenance responsibilities are minimal.
There's quite a bit of commercial space on the ground floor of 75 Riverside East. Within a short walk between those businesses and others, there are dozens of popular bars, restaurants, cafes, parks, and shops. The University of Windsor campus is also within easy walking distance (an especially scenic walk when fall foliage really starts to show off!). It should be no surprise that these condos are lauded for their walkability.
75 Riverside East Amenities
En-suite laundry and storage room
Assigned underground parking space
Secure visitor parking available
Atrium and rooftop garden
Party and event space available for rent
Le Goyeau
The uniquely T-shaped Le Goyeau building is the focal point of Goyeau Avenue and Riverside Drive, where Le Goyeau has been a fixture of the community since it was built in 1960. The building is a sizable 17 floors, and homes are decked out with all the amenities you'd expect for a well-appointed condo, including oversized private balconies and floor-to-ceiling windows. Condos in Le Goyeau often list for as low as $150,000 and up to about $300,000, making them particularly attractive for all types of homebuyers.
Le Goyeau makes an excellent first impression with its modern lobby that leads to the building's other amenities, which include an onsite laundry facility, fitness room, and outdoor pool and sauna. Individual units are up-to-date with the latest in decor and appliances, and condo floorplans range from 412 to 865 square feet. Residents can enjoy stepping out of their kitchen or bedroom straight out onto the spacious private balcony in all units.
The neighbourhood is a paradise for commuters and walkers alike, with an oversized underground parking garage and within easy walking distance of the hottest destinations downtown, including the Renaissance Center just across the river in Detroit. Le Goyeau's condos are a great way to get into one of Windsor's most expensive neighbourhoods without breaking the bank.
Le Goyeau Amenities
Proximity to restaurants, parks, and the Ambassador Bridge
Underground parking garage
Fitness room
Outdoor pool and sauna
The Pinnacle
Out with the old and in with the new was developers' mantra in the early 2000s, when they demolished several residential lots to construct the modern Pinnacle Condominium building that stands along the Detroit River today. The building has a distinct Art Deco flair, with many large windows lining all sides for incredible views. Condos in The Pinnacle generally list in the $300s, and residents get plenty of perks for that price, including an indoor swimming pool and fitness room. Residents also have access to a shared storage room with individual lockers to make sure personal belongings are safe.
In addition, the condo is in an exceptionally walkable area in one of Windsor's best neighbourhoods, Riverside. Reaume Park will quickly become a familiar spot as you soak up all the natural beauty around your building. Mature, meticulously landscaped trees and other greenery, as well as a large fountain, add a layer of security and an element of nature.
The Pinnacle Amenities
Party room available for rent
Swimming pool
Fitness centre
Covered canopy entrance
Storage units with individual lockers
Gates of Glengarda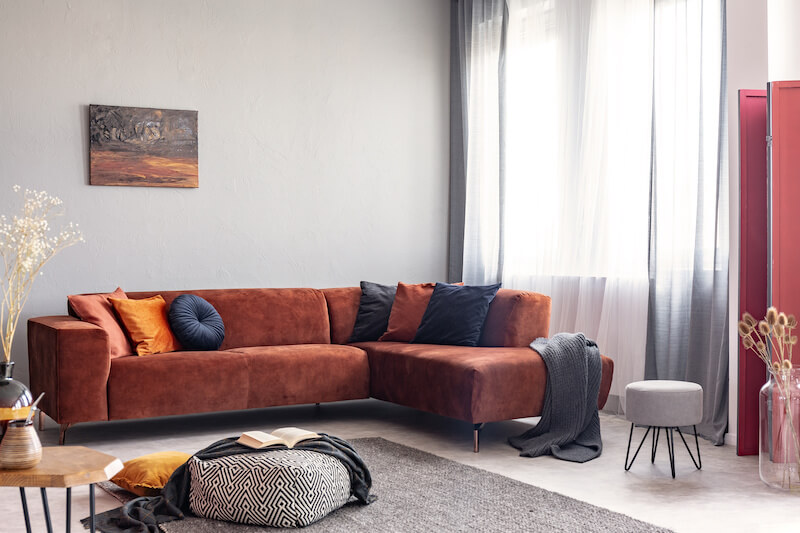 Widely considered the pinnacle of luxury waterfront condos in Windsor, the two buildings of Gates of Glengarda were built in the late 1990s. The two buildings each have 12 stories of beautifully laid-out and well-kept homes. With just five individual suites on each floor, you can rest assured you're enjoying unparalleled comfort and privacy at The Gates of Glengarda. Homes here average about 2,500 square feet, though several penthouses exceed 4,300 square feet. Homes in Gates of Glengarda list from the $300s to around $900,000, depending on the layout and specific location within the buildings.
All condo units have oversized windows to maximize the views, and several layouts offer private balconies. You could easily argue that the outside of the building is almost as beautiful as the inside, thanks to stunning sculptures and landscaped garden areas that dot the grounds and give the condo community its earthy undertones. Don't worry: those wide-open spaces quickly meet the busy area of Downtown Windsor, where the urban fun starts. One incredibly unique thing about The Gates of Glengarda is the visitors' suite, available for reservation for out-of-town guests.
Gates of Glengarda Amenities
Visitors' suite available for advanced reservation
Private balconies
Concierge service
Indoor pool
Fitness center
Circa21
Distinctly high-end without a particularly high-end price tag, Circa21 condos often sell for right around $500,000, making them a highly coveted Windsor residence. Every unit is designed for residents' comfort and impeccable taste, from energy-efficient windows to custom cabinetry and stainless-steel kitchen appliances. Carpeted bedrooms ensure you stay warm even on the coldest Canada winter days, and the contemporary kitchen with double bowl sinks and beautiful granite or quartz countertops is perfect for cooking up a storm in every season. When the weather is warm enough, enjoy the great outdoors (and the views) by simply pulling back your sliding glass door and stepping out onto the private terrace.
While there's plenty to do indoors at Circa21, you'll probably find yourself frequently running out the door to explore all the nearby amenities in your neighbourhood. You're just steps away from world-class parks, trails, the Detroit River, and all of its aquatic-based activities. Access to major roadways from Circa21 is a breeze for those driving and commuting in Windsor. Residents love exploring the riverfront on foot or on two wheels via the numerous bike trails that weave around the community. Circa21 also puts you close to nearly everything you could need, from libraries and grocery stores to fitness centers and medical services.
Circa21 Amenities
Stackable in-suite washer and dryer
Individually metered power
Secure key access
Pre-wired for internet access
Highly walkable neighbourhood
Canterbury Place
10-story Canterbury Place is a stately building keeping a watchful eye over the Detroit River. Relax in your spacious bedroom or cook in your modern kitchen with modern, high-end appliances. Homes in Canterbury Place range from just over $300,000 to $450,000, making them a mid-priced Windsor option compared to some other buildings in the area. Gaze out onto the Peace Fountain that lights the night just outside the building, or people-watch across to the stunning Coventry Gardens, a popular scenic spot for wedding photoshoots.
A friendly receptionist sits at the concierge desk to greet residents and serve as a point of contact for anything they may need while living at Canterbury Place. There's also a spacious rooftop terrace, ideal for relaxing in the mid-day sun or partying with friends late into the night. If you head out, come and go as you please with the peace of mind that you'll be able to pull right into your designated parking spot when you get home. As a bonus, you can even wash your car at the onsite car wash station.
Canterbury Place Amenities
Fitness room
Car storage and washing
Secure underground parking garage
Walking trails
Live the Windsor Way
No matter which of Windsor's condos for sale you choose, you will fall in love with life in this waterfront Ontario community. It's hard to beat urban riverfront living, especially when condos offer a wide range of upscale amenities and walkability to some of the area's hottest destinations, not to mention Detroit on the US side of the border.
If you're looking for your Windsor dream home, contact Team Goran of RE/MAX CARE Realty at (519) 979-9949 to get in touch with a Windsor real estate agent who can help find the perfect place for you.