Windsor Golf Courses: 6 Best Golf Courses Near Essex County
Posted by Goran Todorovic on Thursday, February 23, 2023 at 2:06:25 PM
By Goran Todorovic / February 23, 2023
Comment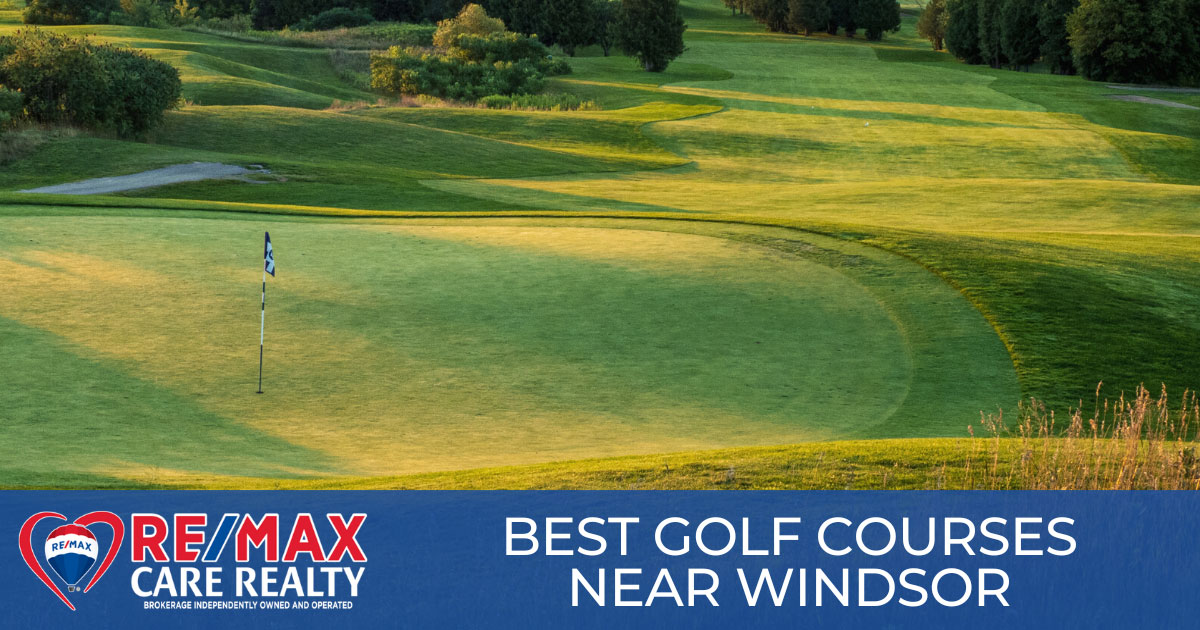 Golf courses in the city of Windsor are fun for everyone! From the Ambassador Golf Club to Roseland Golf & Curling Club, plenty of Windsor golf courses are available for experienced players and beginners alike. Whether you're looking for a private club surrounded by stunning golf course homes or something more laid back, these seven premier locations in and around town offer some of the best golfing in Ontario. Ready to tee off?
Ambassador Golf Club
Ambassador Golf Club is a public golf course located in the town of LaSalle, just outside Windsor. The 18-hole championship layout features rolling hills and well-manicured fairways and greens that provide an enjoyable challenge for all levels of golfer. The club also has a practice green and a pro shop to help you perfect your game.
Looking for a place to hold your next big event? Invite your guests to play at Ambassador! With the capacity of up to 144 players, they can help organize events of all sizes.
The on-site restaurant, Tuscan Grill, provides plenty of space to relax after your round or grab lunch before heading out on the course. Tuscan Grill at Ambassador Golf Club offers a variety of delicious menu items, including burgers, pizzas, and beer. The popular chef's tasting costs $65 and comes with a four-course meal prepared tableside by the on-site executive chef.
Seven Lakes Championship Golf
The main course at Seven Lakes is a par 71 and offers a challenging and rewarding experience across all 18 holes. Located in LaSalle, the fairways are lined with mature trees, providing plenty of shade on hot summer days. Sand traps come into play on several holes, adding to the challenge and making accuracy a must. The greens are well-maintained and provide excellent putting surfaces throughout the year. Seven Lakes also features a driving range, lessons, and a practice green for those looking to improve their game before heading out onto the course.
The Old Course at Seven Lakes Championship Golf is an epic 9-hole experience. Originally built in 1970 by Robert Williamson, each hole has been beautifully reconstructed with winding paths around a large lake. Every aspect of the course allows players to bring their game up to an expert level. Undulating greens, strategic bunkers, sturdy oaks, and sycamore trees all add to the challenge that expert players need while still being enjoyable for newcomers.
Essex Golf & Country Club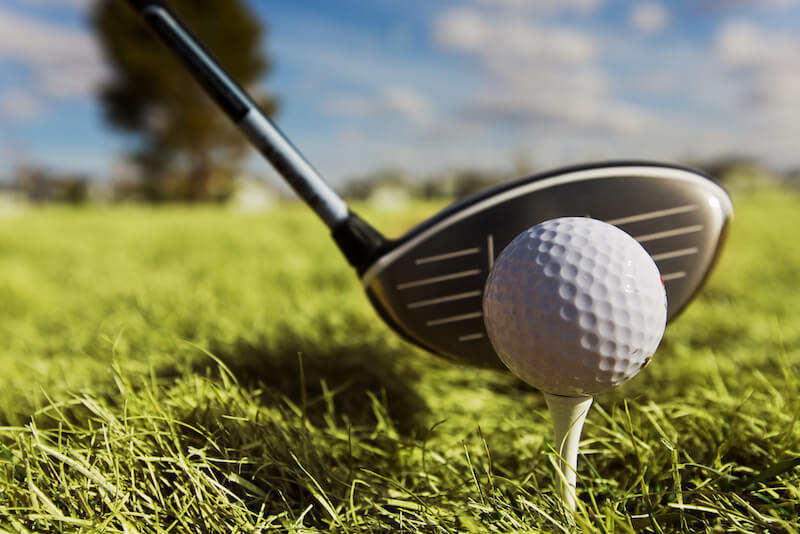 Located south of Windsor, Essex Golf & Country Club celebrates a long-standing legacy as a private 18-hole championship golf course. The course is regarded as one of the 25 best in Ontario and one of the 50 best in Canada.
The course was designed by Donald Ross, a Scottish golf course architect with a reputation for designing some of the most famous courses in North America. His work on the Essex course has been beloved for decades, thanks to the meticulous upkeep and treatment. The course has hosted exciting events like the Canadian Open, the du Maurier Classic, and the AT&T Canada Senior Open. Its lush trees provide natural beauty that's on par with the best parks in Windsor.
Membership at the club comes with a host of delightful amenities. The outdoor pool is open from June to September and offers six lanes for lap swimming. Headed by Chef John Kukucka, the on-site restaurant is perfect for classy dinners and post-golf lunches.
Beach Grove Golf & Country Club
The Beach Grove Golf & Country Club was founded in 1921. Today, over 100 years later, it remains one of the best places to golf in the town of Tecumseh. Beach Grove provides a private country club experience with a host of luxurious amenities in an enviable location on the banks of Lake St. Clair. The course was designed by Stanley Thompson, regarded as one of the greatest golf architects in Canada.
At Beach Grove Golf Club, members can take advantage of the short game practice area and the winter golf academy. The winter facility with all the latest teaching tools, such as Trackman and BodiTrack.
Beach Grove Golf and Country Club is a great place to golf with its stunning views of Lake St. Clair, challenging holes, and friendly atmosphere. On top of that, it provides top-tier amenities like curling facilities, a swimming pool, a marina, and a clubhouse.
Dominion Golf & Country Club
Dominion Golf & Country Club is a premier golf course built by Nick White and Dan Uzelac. It spans over 48 hectares and offers a par 70 playing experience. Golfers appreciate extra lift from the elevated greens and its spacious fairways.
The clubhouse at Dominion Golf and Country Club is warmly decorated with classic furniture pieces creating an inviting atmosphere for members or guests who come out after their round of golf. Dominion is especially popular in the wintertime because of the Golf Dome. This unique dome-shaped structure houses the largest indoor golfing range in Windsor.
Coachwood Golf & Country Club
Coachwood Golf & Country Club boasts 18 holes of championship golf on its lush fairways and greens in the town of Amherstburg. The course has been designed to challenge all levels of players with its wide variety of tee boxes and bunkers strategically placed throughout the layout. Coachwood also features an expansive practice facility with a driving range, putting green, chipping area, and two sand traps for practicing bunker shots.
The indoor golfing simulator sets the club apart from everything else in the area. With TrackMan™-powered golf simulator, you can experience the fun of playing golf without ever stepping onto the green. It analyzes your shots enabling you to fine-tune your technique. You can even measure your performance alongside that of tour pros and compare analytics, enough for an amateur golfer to take their game to a professional level.
In addition to all these great amenities, Coachwood has a locally beloved restaurant with indoor and outdoor dining. The patio is the perfect place to kick back after a fun game, and the indoor restaurant serves gourmet food.
Willow Creek Golf Course
The Willow Creek Golf Course layout features rolling hills and tree-lined fairways that make the game fun and exciting. With four sets of tees ranging from 5,400 to 6,800 yards, Willow Creek has something for everyone.
The greens at Willow Creek are well-maintained and provide an excellent putting surface year-round. The bunkers are strategically placed throughout the course to challenge even the most experienced players while allowing beginners to enjoy their round without feeling overwhelmed by difficult shots.
The practice facility at Willow Creek is one of the best in Ontario, with two large grass teeing areas, a chipping green with a sand bunker, and a large putting green complete with several tiers to test your skills on any type of putt you may encounter on the golf course itself.
Kingsville Golf & Country Club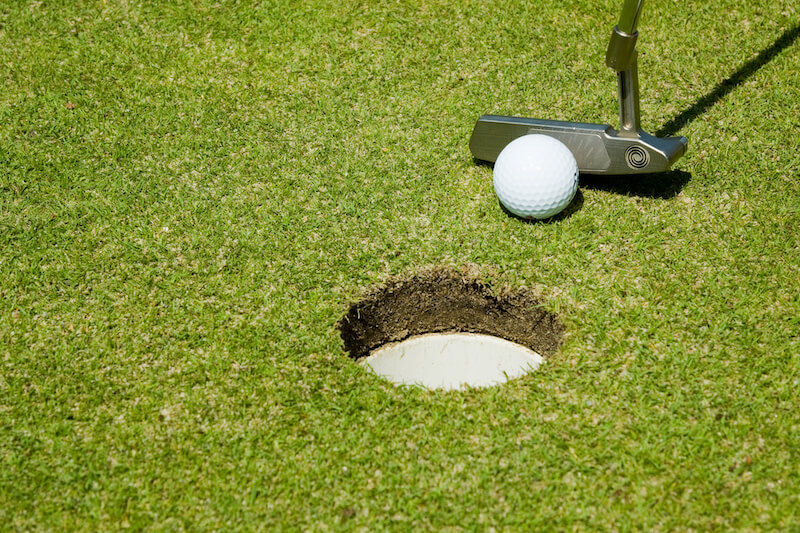 Kingsville Golf & Country Club is a public golf course located in the town of Kingsville, just outside Windsor. This 18-hole championship layout features tree-lined fairways and undulating greens that will challenge even the most experienced golfer. The club also offers a driving range, practice green, and a pro shop to help you perfect your game.
The course has been designed with both beginners and advanced players in mind, so everyone can enjoy their round regardless of skill level. The beautiful scenery provides an enjoyable backdrop for any round of golf at Kingsville Golf & Country Club. Whether you're looking for a quick nine holes or an all-day outing, this is the place to be.
The clubhouse offers plenty of amenities, including a restaurant where you can grab lunch before or after your round. The on-site pro shop is open Monday to Saturday from 9 a.m. to 4 p.m. Additionally, they offer a Winter Simulator so you can work on your game all year long.
Roseland Golf & Curling Club
Roseland Golf & Curling Club is a year-round destination for fun things to do in Windsor! It offers an 18-hole championship layout with water hazards on several holes. The club also has a driving range, practice green, and pro shop for all your golfing needs.
The Roseland Golf & Curling Club boasts two unique courses. The Championship Course was designed by golf legend Donald Ross. Its beautiful scenery and natural surroundings make it easy to see why this course is so popular among local golfers. The 9-hole, par-3 course offers a more relaxed game that's perfect for a quick round.
The six-sheet curling facility makes Roseland stand out from other country clubs! The inviting atmosphere makes it a favourite among experienced players and first-timers. Roseland curling is open to the public from October to March, and reservations are required. Each sheet costs $155 per two-hour reservation. If you've never played before, you'll need to take the mandatory 20-minute instruction course, which costs an extra $40.
Golf More in the Windsor Area
Windsor offers a variety of golf courses for everyone from the beginner to the seasoned pro. From Ambassador Golf Club to Kingsville Golf & Country Club, there is something for every golfer living in Windsor. Even when winter weather prevents outdoor play, you can still work on your stroke at one of the indoor driving ranges or golf simulators. So grab your clubs and get ready to hit the links.
If you're looking for your Windsor dream home, contact Team Goran of RE/MAX CARE Realty at (519) 979-9949 to get in touch with a Windsor real estate agent who can help find the perfect place for you.