7 Best Places to Buy Windsor Investment Properties: Windsor Rental Opportunities You Can't Miss
Posted by Goran Todorovic on Wednesday, June 14, 2023 at 2:35:58 PM
By Goran Todorovic / June 14, 2023
Comment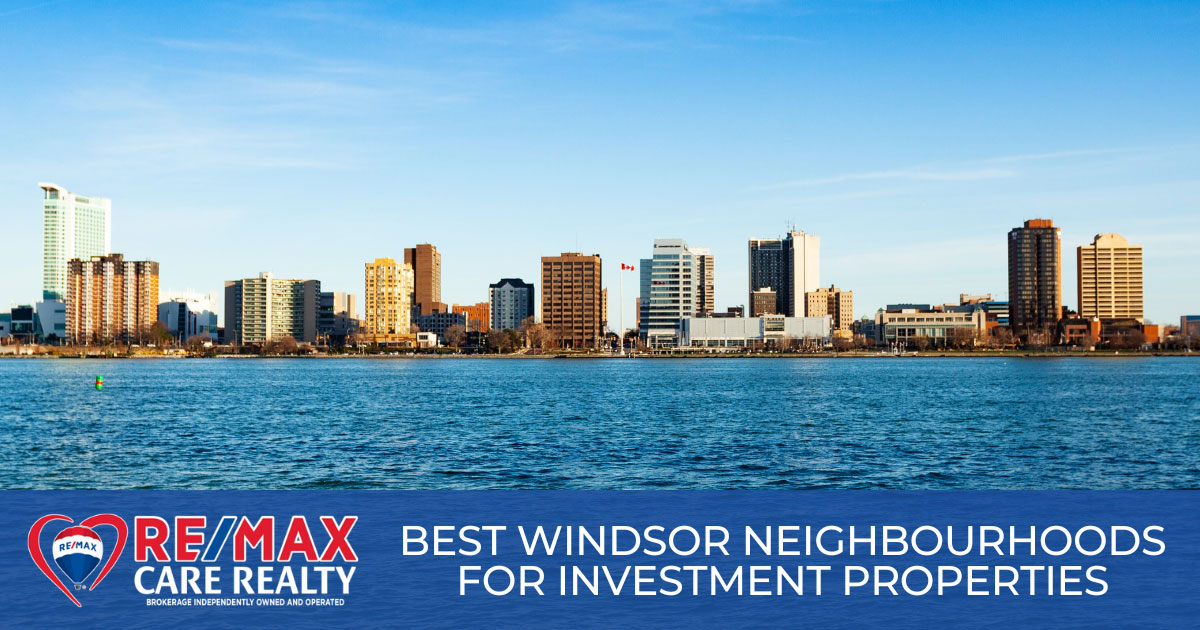 The city of Windsor, Ontario, presents a promising landscape for real estate investors seeking rental properties that offer attractive returns. With its strategic location, strong rental demand, and accessible cost of living in Windsor, the city boasts several neighbourhoods that stand out as ideal areas for investment. From the charming streets of Walkerville to the bustling downtown core, these areas offer a range of rental opportunities, from single-family homes to multi-unit apartment buildings. For those looking to expand their real estate portfolio, these areas in Windsor present enticing options for rental investment properties.
About Ontario Rental Investment
Windsor and the surrounding areas of Ontario provide would-be investors with various rental opportunities, from traditional yearly options to the rapidly developing short-term and vacation rental market. The fast-growing city offers a vibrant and diverse economy, quick trips to Detroit, and proximity to the best lakes near Windsor and other beautiful scenery.
Housing options run the gamut from affordable to high-end, with condos, townhomes, and detached single-family properties all available. It's important to note that there's no residency requirement for owning rental property in Ontario or elsewhere in Canada, meaning those from other provinces, as well as Americans and other international investors, can also take advantage of these exceptional deals as long as they pay the appropriate taxes.
Downtown Windsor
One look around downtown Windsor and it's easy to see why investors and renters love this convenient, affordable, and amenity-rich neighbourhood. Among the biggest draws of downtown Windsor is Ouellette Avenue, north of Wyandotte Street, which provides residents with a walkable district packed with unique shops, cultural spots like The Capitol Theatre, and local restaurants like The Bull & Barrel Urban Saloon. The strip leads down to the gorgeously landscaped Windsor Riverfront Park, providing green space and views of the Detroit River. It's also another top community for those regularly travelling to Detroit or other spots on the American side of the border, thanks to the presence of the Windsor Detroit Tunnel entrance.
Single-family detached homes slightly outnumber condos in downtown Windsor. The former provides the most affordable options: single-family homes in downtown Windsor list from the low $200s. Most top out around $600,000, though buyers can also find luxury million-dollar properties. Condos are especially popular along the waterfront and usually sell from the high $200s to the high $500s. Smaller multi-unit properties start in the $400s but can reach more than $1.25 million. While rent in downtown Windsor can be as low as $1,200, typical properties rent from $1,600–$2,800.
Downtown Windsor Amenities
Ouelette Avenue dining/shopping/entertainment district
Windsor Detroit Tunnel
Windsor Riverfront Park
Caesars Windsor casino
Windsor Regional Hospital - Ouellette Campus
Adventure Bay Family Water Park
University of Windsor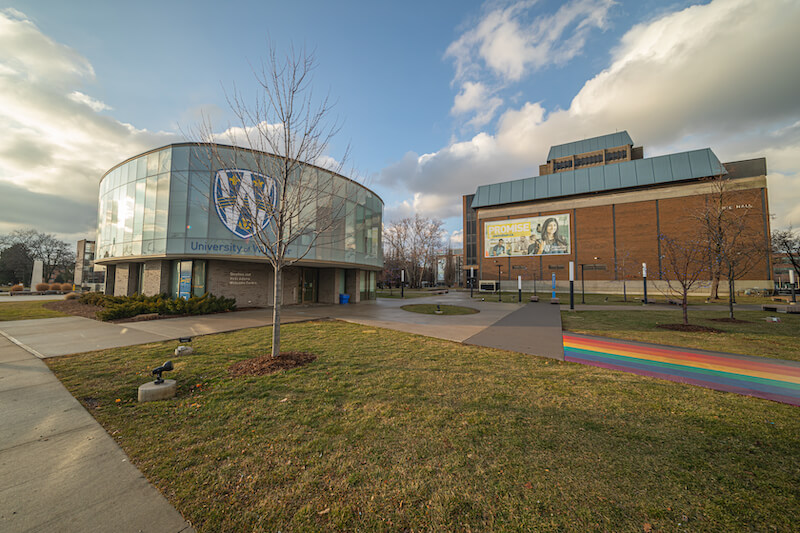 The University of Windsor area is a popular community for rental investors, centred around College Street east of the Ambassador Bridge. The neighbourhood is centred around the University of Windsor campus, ensuring a steady supply of potential renters among students and staff. The community is also in-demand among those who regularly commute to Detroit, with Highway 3 and the Ambassador Bridge border crossing nearby. While much of the area is residential or part of the university campus, there's also a popular shopping and dining district along Wyandotte Street. The community is also less than 3 kilometres from the heart of downtown, perfect for those looking to live close to work and play.
Besides a few condos and apartment buildings, housing in the University area comprises single-family detached homes. Homes in the University of Windsor area list from the high $200s, and investors will find older two- and three-bedroom homes at this end of the price spectrum. Most homes top out in the $700s, though the neighbourhood's small share of Windsor luxury homes can top $1 million on occasion. Small multifamily properties with up to four units are also available from the $700s to more than $1.1 million. Rents in the area typically range from around $1,200 per month for smaller units to the mid- to high $200s for homes or other larger or newer rentals, with luxury properties renting for $3,000 or more monthly.
University of Windsor Amenities
University of Windsor
Convenient to Ambassador Bridge international border crossing
Bridgeview Park
Adie Knox Herman Arena
Ford City
Ford City is a hip, historic neighbourhood on Windsor's east side, stretching from the Detroit River inland between Pillette and Walker Roads. Once a separate town, it sprung up more than a century ago to house workers from the namesake company's nearby auto plant, which remains a major local employer and source of rental demand. While Ford isn't as big of a presence as in the past, its former footprint has been cleverly repurposed into community amenities like Ford Test Track Park.
The neighbourhood has seen a dramatic revitalization in recent years, helped along by beautiful street art and unique businesses like Pressure Drop, which combines surf-inspired fashion with a popular bar and bottle shop. Residents will also love the extensive restaurant selection available along Seminole Street, from barbecue to pizza to Indian.
Ford City's housing comprises single-family detached homes, supplemented by a few condo developments and small multi-unit buildings. Homes for sale in Ford City start just under $300,000 but can reach the $800s on the top end. Ford City's share of the condos for sale in Windsor list from the $200s, and higher-end properties list from the $500s–$700s. Multi-unit buildings are among the area's priciest, from half a million to a million dollars. Ford City rents start around $1,200, reaching the low $2,000s for the community's top rentals.
Ford City Amenities
Ford Test Track Park
Alexander Park
Windsor VIA Rail station
Seminole Street dining district
Windsor Regional Hospital - Metropolitan Campus
Forest Glade
Located along Windsor's eastern border with Tecumseh, Forest Glade offers excellent opportunities for rental investors. It's adjacent to Windsor International Airport, making it perfect not only for renters who are frequent travellers but those working at the airport or airlines. Travel around Windsor, the rest of Ontario, or into Detroit is also simple, with the E.C. Row Expressway/Highway 22 making up the community's southern border. Tecumseh Road forms the neighbourhood's main drag, home to the Tecumseh Mall, several other shopping centres, and popular chain and local restaurants.
The community's western edge is also home to numerous larger employers and diverse businesses. Several local parks offer green space steps from owners' and renters' front doors, while Little River Golf Course provides a chance to hit the links close to home.
Forest Glade homes are almost universally single-family detached properties in various styles and sizes. Most homes for sale in Forest Glade list from around $400,000 to just over half a million. However, the neighbourhood also offers spacious modern homes from the mid-$700s to just over a million. Renters in Forest Glade generally pay between $1,400 and the low to mid-$2,000s per month for their homes.
Forest Glade Amenities
Windsor International Airport
Tecumseh Mall
Little River Golf Course
Forest Glade Arena
Convenient to Highway 22/E.C. Row Expressway
Riverside
The community of Riverside takes its name from its location along the Detroit River east of downtown, as well as the winding Riverside Drive that provides some of the area's top homes, many with private docks or waterfront access. Even those living further inland enjoy some of the city's best views and amenities. While the namesake road offers the neighbourhood's best homes and parks, nearby Wyandotte Street provides Riverside's top shopping and dining options like Thompson House and Pomegranate Chinese Cuisine.
Riverside is also the site of one of Windsor's top venues, the WFCU Centre, which hosts exciting live events and home games for the Windsor Spitfires of the Ontario Hockey League. The community's northeastern tip is also home to several options for boaters, including the Lakeview Park Marina.
Single-family detached homes outnumber condos about three-to-one in Riverside, providing diverse rental investment options while maintaining the quieter, primarily residential character. Homes for sale in Riverside—whether single-family or condo—typically start just under $300,000, with condos topping out in the high $500s and detached properties sometimes reaching as high as $1–$1.5 million or more. Rents for units in Riverside start around $1,700 per month, and most top out around $2,300. Top-end rental can go for up to $3,000 monthly.
Riverside Amenities
Numerous waterfront parks
Lakeview Park Marina
Little River Corridor
WFCU Centre
Ganatchio Trail access
South Windsor
South Windsor spans a primarily residential section of town southeast of the junction of the E.C. Row Expressway and Highways 3 and 401. This puts some of the region's top roadways just minutes from homes, along with the Ambassador Bridge border crossing to Detroit. Meanwhile, it also sits at the edge of the more developed portions of the Windsor area, putting the gorgeous small towns of Essex County just a short trip away. It's also close to the flagship Windsor campus of St. Clair College, making it a top choice for renters attending or working at the school. In addition, convenient daily shopping and services can be found flanking the residential areas of South Windsor, particularly along Grand Marais Road and Dougall Avenue.
Investors looking to purchase homes in South Windsor will find almost the entire area made up of single-family detached homes, many built between the 1950s and 1980s. Older or more modestly sized properties can sell from the mid-$300s. Most homes in South Windsor list from the mid-$400s to around $900,000, though luxury million-dollar-plus homes are also available. Rarer condos can be found in the $300,000s and $400,000s. Rents in South Windsor cover a relatively broad spectrum, from as low as the $1,500 range to $2,700 or more.
South Windsor Amenities
Convenient to E.C. Row Expressway, Highways 3 and 401, Ambassador Bridge
Central Park and Pool
Devonshire Mall
Close to St. Clair College Windsor Campus
Capri Pizza Recreation Complex
Walkerville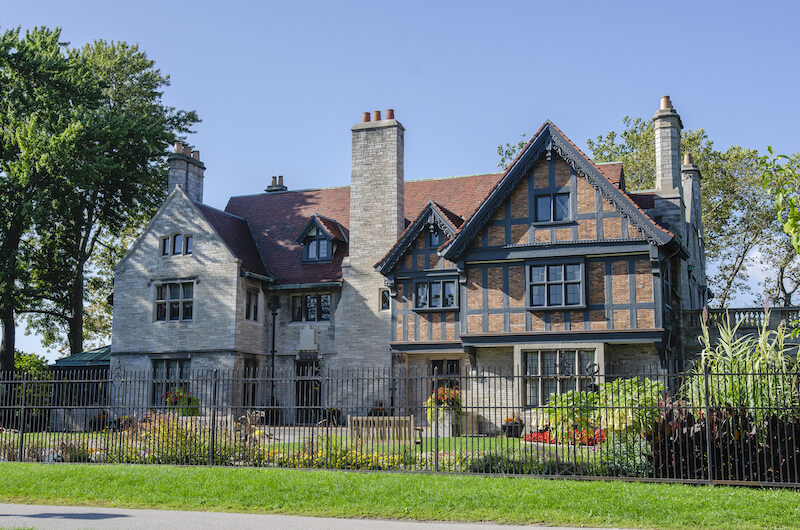 Another former "company town" like Ford City (this one for Canadian Club Whisky), Walkerville includes a mix of historic charm, modern amenities, and fun. The area is popular for the bustling stretch of Wyandotte Street, home to one of the densest and most beloved stretches of unique shops, restaurants, coffee shops, and nightlife in the city. These include the comfort food of The Twisted Apron, Italian from Vito's Pizzeria, or delicious drinks from Kildare House.
Meanwhile, downtown's employers, attractions, and amenities (including the Windsor Detroit Tunnel) are just one neighbourhood away, a short drive or even a stroll for Walkerville residents. Walkerville is also notable for several of the city's best parks, none more memorable than the historic Willistead Manor and Park property or the riverfront Bert Weeks Memorial Garden.
Walkerville housing comprises single-family detached properties, small multi-unit buildings, and larger apartment complexes. Homes for sale in Walkerville can be found for $300,000 or less, though most sell from around $400,000–$700,000. Multi-unit properties most commonly sell from north of half a million to just over a million. Rents in Walkerville start around $1,400 per month, with the majority in the $1,500-$2,200 range.
Walkerville Amenities
Wyandotte Street dining and nightlife district
Bert Weeks Memorial Garden
Willistead Park
Lanspeary Park
Convenient to downtown Windsor
Smart Investing in Windsor Real Estate
Windsor, Ontario, offers many opportunities for real estate investors seeking profitable rental investment properties. Several of Windsor's best neighbourhoods, such as Walkerville and the downtown core, provide diverse housing options. Windsor's affordability, strong rental demand, and steady population growth create a favourable market for investors looking to generate rental income and build long-term equity. Windsor's best areas for investment properties present a good option for those seeking a thriving rental market with promising returns.
If you're looking for your Windsor dream home, contact Team Goran of RE/MAX CARE Realty at (519) 979-9949 to get in touch with a Windsor real estate agent who can help find the perfect place for you.