7 Best Neighbourhoods in Windsor: Best Areas to Live in Windsor [2023]
Posted by Goran Todorovic on Monday, November 7, 2022 at 9:41 AM
By Goran Todorovic / November 7, 2022
Comment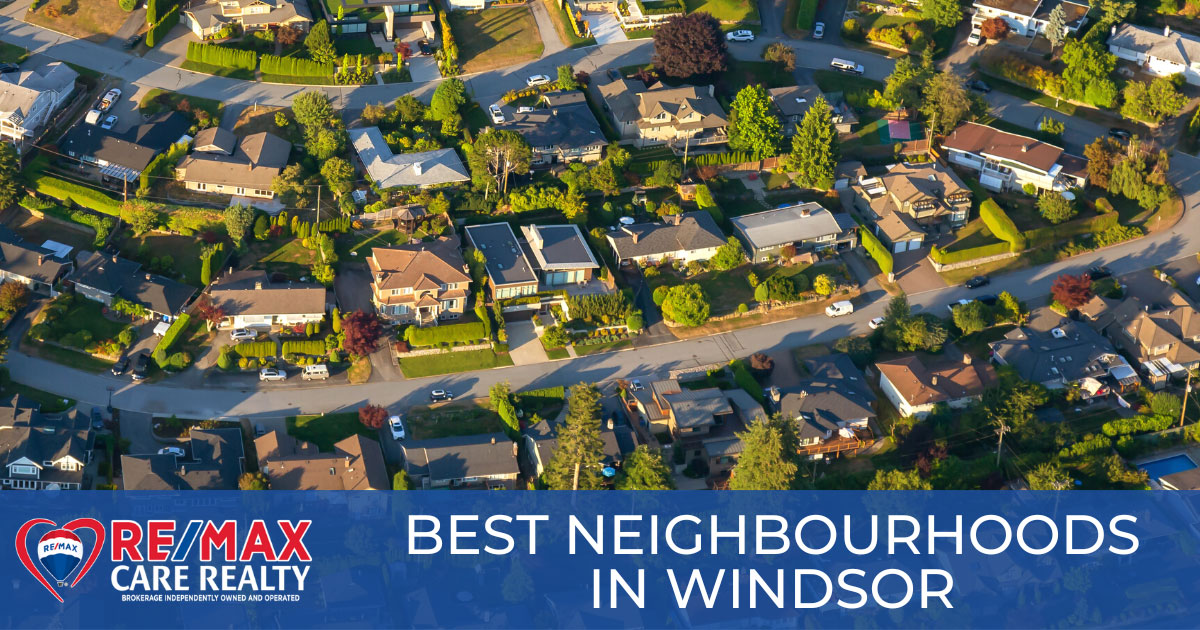 The city of Windsor, Ontario, is a great city to live in and offers plenty of neighbourhoods to choose from. If you're looking for the best place to live in Windsor, check out our list of the best communities, each with unique features. Whether you're planning to move to Windsor or are looking for a change of scenery, read on for the best places to call home here.
Roseland
The Roseland community is home to the popular Roseland Golf and Curling Club. The golf course features an 18-hole championship layout designed by course architect Donald Ross, who also created some of the most famous courses in North America. At roughly 6,000 square meters, the club is one of Windsor's largest public green spaces.
In addition to the club, residents have access to Veterans Memorial Park, which offers walking trails, playgrounds, and multi-purpose fields. Homes for sale in Roseland are predominantly single-family detached houses, ranging in price from $400,000 to $800,000, with larger homes listing for $1 million or more.
For shopping and dining, Roseland residents have easy access to Windsor Crossing Premium Outlets and the various restaurants along Talbot Road. The road runs parallel to Highway 401 and features eateries like Spoonz Inc., where residents can enjoy an all-day breakfast menu, and M Chapter Board Game Cafe, an industrial-chic spot for coffee, grub, and games.
Roseland Amenities
Roseland Golf and Curling Club
Perfetto Bistro Bottega
St. Clair College SportsPlex
Farron's, a gourmet grocery store
Veterans Memorial Park
Riverside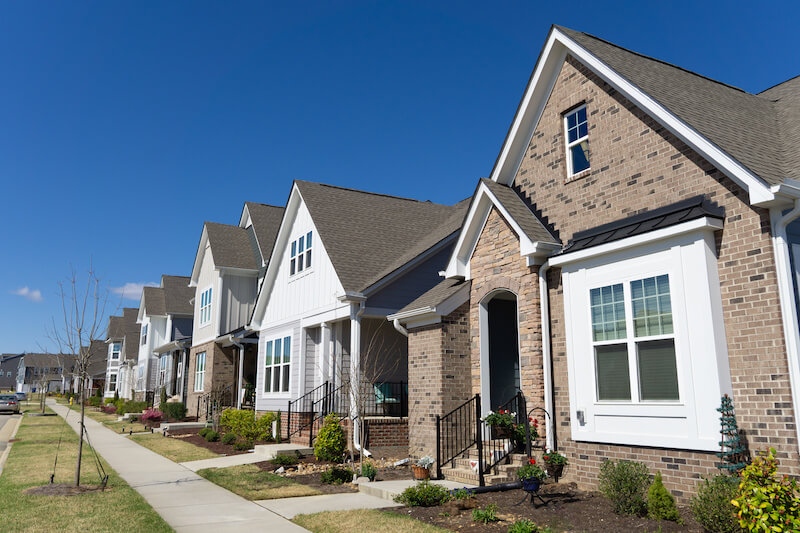 The waterfront Riverside neighbourhood is on the southern banks of the Detroit River. Here, residents are treated to unobstructed views of the Detroit skyline, which includes the landmark Penobscot Building.
The neighbourhood is home to the Prado Place Heritage Conservation District, which features a collection of charming Victorian-style cottages. Homes for sale in Riverside are affordable, with two- to four-bedroom homes ranging in price from $350,000 to $650,000.
Outdoor enthusiasts may appreciate Riverside's patchwork of green spaces and trails. One popular park is Coventry Gardens, a flower-filled oasis overlooking the Detroit River. South of the park is busy Wyandotte Street, featuring various shops and restaurants. Popular Riverside eateries include Thompson House, a local favourite for pub grub, and Sandy's Riverside Grill, a homey spot known for its steak sandwiches and poutines.
Riverside Amenities
Affordable homes near the water
Many riverfront parks
Riverside Secondary School
Riverside Drive, known for its scenic five-kilometre loop and water views
South Windsor
The South Windsor neighbourhood is a vibrant area just north of Roseland near the junction of the 401 and E.C. Row expressways, ideal for commuters who need to get around the city quickly. South Windsor is known for its affordability, with modest townhomes and single-family houses ranging in price from $200,000 to $700,000.
Near the community's eastern edge is a shopping core anchored by a Walmart. Additional big-box stores are nearby, including Marshalls and The Body Shop, while local mom-and-pop shops are at the Yorktown Square shopping center. Both shopping districts offer several restaurants, from casual dining spots like Deb's Place and Mama's Meat Shoppe to larger establishments like Cramdon's Tap & Eatery.
South Windsor is also home to several community parks and recreation centres, such as Oakwood Park and the Capri Pizzeria Recreation Complex. The park has wooded walking trails that provide a peaceful setting for residents, while the recreation complex features a calendar of activities to keep them busy. These offerings include fitness, dance, and cooking classes, a swimming pool, and an ice rink. Memberships are affordably priced and come with flexible short- or long-term options.
South Windsor Amenities
Central Park
Curry Park
Served by the Greater Essex County school district
SmartCentres Windsor South shopping and dining district
East Riverside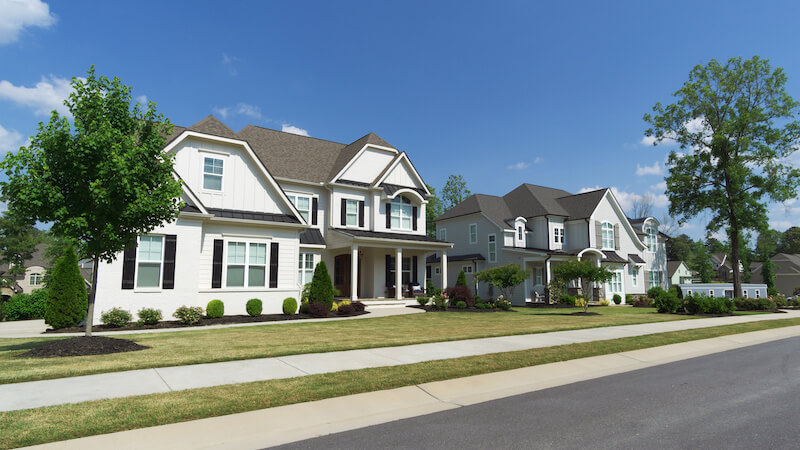 The East Riverside community is on the Detroit River near Peche Island City Park and is home to Little River Corridor, one of the largest nature parks in Windsor. The park offers many scenic trail systems and wildlife viewing opportunities. Little River Boulevard, which bisects the neighbourhood from east to west, connects the nature park to the rest of East Riverside.
One of the community's biggest draws is Sand Point Beach, a riverside park with beach volleyball, concessions, and bathrooms. The park is perfect for residents who want to dip their feet in the water without leaving the city. Off Riverside Drive, this area of the community contains stately waterfront homes and other large luxury properties that typically list between $1 million and $3 million. By contrast, the area south of Little River Boulevard and north of Tecumseh Road features modestly priced townhomes and detached single-family properties, ranging from $400,000 to $900,000.
For amenities, residents have easy access to the Riverside Sportsmen Club, a private membership-based facility featuring an elegant banquet hall, perfect for hosting weddings and other special events.
East Riverside Amenities
Harbour House Waterfront Eatery
Healthy Mama
Lacasse Park
Shanfield Shores Park
Minutes away from Tecumseh Recreation Complex
L'Ambre Boutique
Forest Glade
Developed in the 1960s, the Forest Glade neighbourhood has winding streets lined with single-family homes and townhomes—not to mention a variety of oaks, sycamores, and maples that give the community its distinct suburban charm.
Homes for sale in Forest Glade range in price from $300,000 to $600,000, making it one of the most affordable housing markets on this list. Properties are predominantly single-family residences, some of which are semi-detached and feature a mix of brick and siding exteriors.
The neighbourhood's amenities include Forest Glade Arena, offering public skating and open hockey, and Little River Golf Course. The course is perfect for beginners and experienced golfers, with its nine-hole, par-35 layout. Residents can find additional sporting facilities at the Forest Glade Community Centre, including baseball diamonds, tennis courts, and a skateboard park.
Forest Glade Amenities
Eastview Horizon Public School, Parkview Public Elementary, and Forest Glade Public School
Forest Glade Plaza
Forest Glade Optimist Park
Vittorio's Trattoria
Wildwood Grill
Michigan Diner
Malden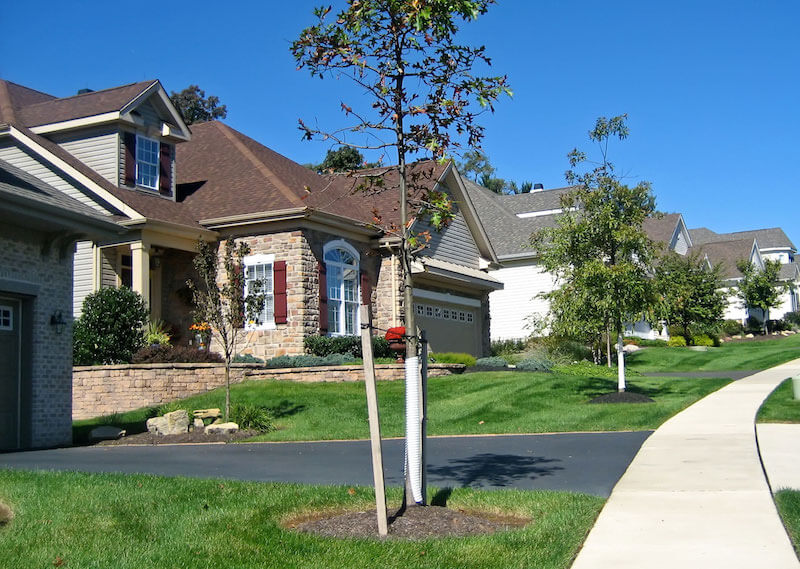 With a prairie-like landscape and abundant wildlife, the Malden community is a nature lover's paradise. Residents can see the area's rich history at Obijway Prarie Nature Reserve, where guided hikes among meadows and forests offer residents a taste of the wild.
With its proximity to the water, Malden is a popular location for boaters and fishermen. Residents have easy access to a marina, a rowing club, and a kayak launch that provides access to an extensive network of waterways. Malden also offers a championship golf course and several parks for those who prefer more land-based activities.
Homes in Malden are a mix of older established residences and new construction properties, ranging in price from $200,000 to $1 million. Vacant lots may also list between $50,000 and $100,000.
Malden Amenities
One of the greenest neighbourhoods in Windsor
Malden Park
Town Centre Plaza
Malden Square
The Goat Tap & Eatery
Brews & Cues
South Walkerville
South Walkerville is a historic neighbourhood in central Windsor. It was named after Hiram Walker, the Canadian distiller and entrepreneur who founded the city of Walkerville in 1890. One of the area's most notable landmarks is Willistead Manor, a grand country estate built in 1906. The manor is open to the public for tours and events, and it's surrounded by six hectares of beautifully landscaped gardens.
South Walkerville is known for its stately Victorian-style homes. However, its housing stock includes new construction properties, some of which showcase the city's ubiquitous brick-and-stone exteriors. Homes for sale in South Walkerville typically range in price from $300,000 to $800,000.
For gathering places, the 50-acre Optimist Memorial Park is one of the most visited in South Walkerville. The park includes an off-leash dog run, a community centre, and playgrounds. It's near Windsor Regional Hospital, founded in 1925 and serving as a major medical centre.
South Walkerville Amenities
Unique old-world charm and vibrant street art
Tecumseh Street
Walkerville Brewery
Walkerville Artists' Co-op
Discover Windsor's Best Communities
Each neighbourhood on this list has something unique to offer anyone considering moving to Windsor. Malden, Riverside, and East Riverside stand out for their waterfront locations, while South Walkerville and Forest Glade are known for their historic homes and charming streets. Roseland and South Windsor offer residents even more outdoor recreation, with quick access to golf courses, sports complexes, and nature trails. With affordable homes, excellent amenities, and a strong sense of community, it's no wonder why these are the best neighbourhoods in Windsor.
If you're looking for your Windsor dream home, contact Team Goran of RE/MAX CARE Realty at (519) 979-9949 to get in touch with a Windsor real estate agent who can help find the perfect place for you.