5 Outdoor Activities You Can Do Every Day in Forest Glade: Explore Nature in Windsor, ON
Posted by Goran Todorovic on Monday, September 11, 2023 at 2:41:38 PM
By Goran Todorovic / September 11, 2023
Comment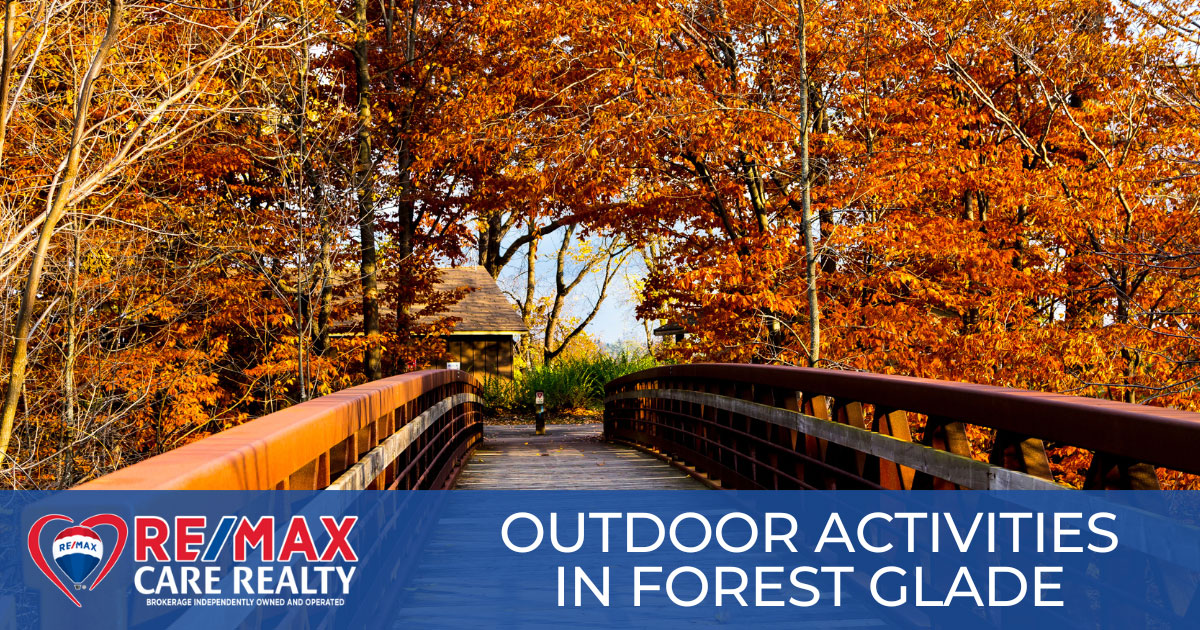 Nestled in the city of Windsor, Ontario, the Forest Glade neighbourhood isn't just another residential area; it's a haven for outdoor enthusiasts! Known for its lush parks, versatile recreational facilities, and many open spaces, residents living in Forest Glade experience a unique blend of suburban comfort and natural beauty. Whether you're looking for kid-friendly activities, romantic outdoor escapes, or want to soak up the joys of nature, Forest Glade offers many options that make it a highly desirable area to live in.
Explore Forest Glade Optimist Park
Residential homes east of the Little River Golf Course surround Forest Glade Optimist Park, an outdoor space with several amenities.
Optimist Park is about 30 acres in size and is open from 7 a.m. to 11 p.m. most days. Paved walking trails throughout the park are suitable for walking, jogging, cycling or strolling. Public events are often held at this park's community centre and arena, and the Forest Glade Public Library is also here.
Visitors can access the main parking lot from the south side of Optimist Park on Forest Glade Drive. There are 10 pickleball courts and six lighted tennis courts on the park's east side, open until 11 p.m. Washrooms and concessions are also available, in addition to a seasonal spray pad during summer. Forest Glade Optimist Park also has basketball courts, baseball diamonds, and a skateboarding park.
Play a Round at Little River Golf Course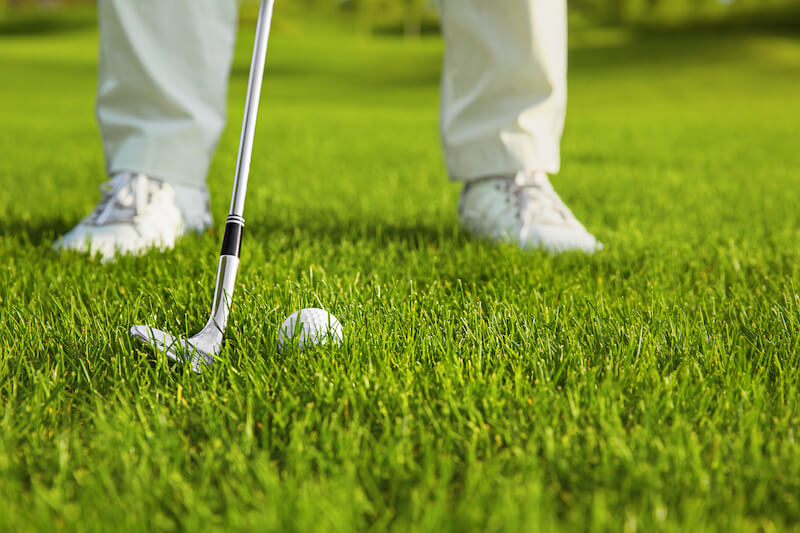 The Little River Golf Course is centrally located in the Forest Glade neighbourhood. Its location allows Forest Glade residents to walk to the course, play nine holes, and return home within about three hours. This fairly flat public course plays quickly and has a par of 35. However, it has challenges for even experienced golfers.
The Little River flows through the middle of the course on its way to the Detroit River, creating water hazards on many holes. Players must decide whether to cross the river on certain holes in one shot, or play it conservatively and take two.
The course measures 2,784 yards from the black tees and 2,521 from the blue tees. It provides one of the most affordable golf experiences in Windsor during golf season from approximately April 15th through November 15th each year, depending on whether or not there's snow on the ground. Cart rentals and an in-house professional for instruction are available. League play happens on Tuesday, Wednesday, Thursday, and Sunday mornings, so it can be challenging to book tee times in advance on those days.
Hike the Little River Corridor
The Little River Corridor is an ample green space set aside as a park, which connects the Forest Glade neighbourhood to the East Riverside community. The walking paths in the corridor stretch from the railroad tracks north of Tecumseh Road to Wyandotte Street in East Riverside. It's a beautiful walking route between the two communities at any time of year. The paved trails are suitable for walking, jogging, or mountain biking.
Riverside Kiwanis Park is near the middle of the Little River Corridor, at the end of Little River Road. This park has a BMX pump track. Water features in the Little River Corridor include John's Pond, Aspen Lake, and Younan's Pond, which are all great for bird-watching. The Little River also runs through the green space, hence the name. During winter, visitors can enjoy the toboggan hill near the park.
The Ganatchio Trail runs through the Little River Corridor. The trail crosses Wyandotte Street East and then continues north. Once it reaches Riverside Drive, the trail splits and parallels the Detroit River several kilometres to the east or west.
Spend a Sunny Day at Sand Point Beach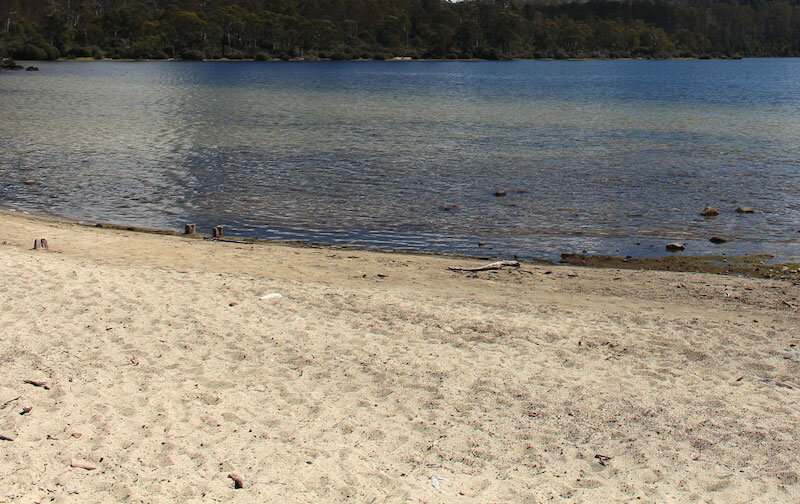 Temperatures reach the mid-30s° C in Windsor during summer, so Sand Point Beach is the perfect place to cool off or catch some rays. The beach is very popular during warmer months. Forest Glade residents can either bike to the park along the Ganatchio Trail or drive and park in a large parking lot at the corner of Florence Avenue and Riverside Drive. The sandy portion of the beach is on the west side of the park, and it has lifeguards on duty during summer.
Amenities at Sand Point Beach include a children's play unit on the sand, beach volleyball courts, public washrooms, and concessions. A paved walking path running through the grassy portion of the park has benches and shade trees where visitors can sit and watch the Detroit River. Although walleye are the most common, anglers can try for more than 65 fish species. There's a fishing dock on the east side of Sand Point Beach Park.
Play With Your Dog at Tecumseh Dog Park
The Tecumseh Dog Park is an off-leash, fenced-in park just east of the Forest Glade neighbourhood. Driving east on Tecumseh Road is the fastest way to reach this 10-hectare park from Forest Glade. Turn left on Lesperance Road and then take another left on Laramie Street. There's a parking lot with a few dozen spaces at the end of the street next to the park. The Tecumseh Dog Park's nickname is "Paws Place."
There are two different fenced-in areas at the park. One is for small, shy, or elderly dogs, and the other is for big dogs to run around and play. Both sides have grass surfaces and some benches for owners to sit and watch their dogs socializing and playing. This is a popular dog park in the Windsor area, so expect to meet other dogs from the neighbourhood and their owners. Water is available, but owners must bring their own dog bowls.
Tecumseh Dog Park is open every day from 6 a.m. to 10 p.m.
Outdoor Activities Abound in Forest Glade
In a nutshell, Forest Glade is more than just a place to lay your head; it's an affordable Windsor neighbourhood where the value of your home is greatly complemented by the wealth of outdoor activities available at your doorstep. With a range of options from skateboarding parks and nature trails to beaches and kids' playgrounds, the Forest Glade neighbourhood has a little something for everyone.
If you're looking for your Windsor dream home, contact Team Goran of RE/MAX CARE Realty at (519) 979-9949 to get in touch with a Windsor real estate agent who can help find the perfect place for you.