5 Best Parks in Belle River: Playgrounds, Parks, & Trails
Posted by Goran Todorovic on Tuesday, October 17, 2023 at 1:27:46 PM
By Goran Todorovic / October 17, 2023
Comment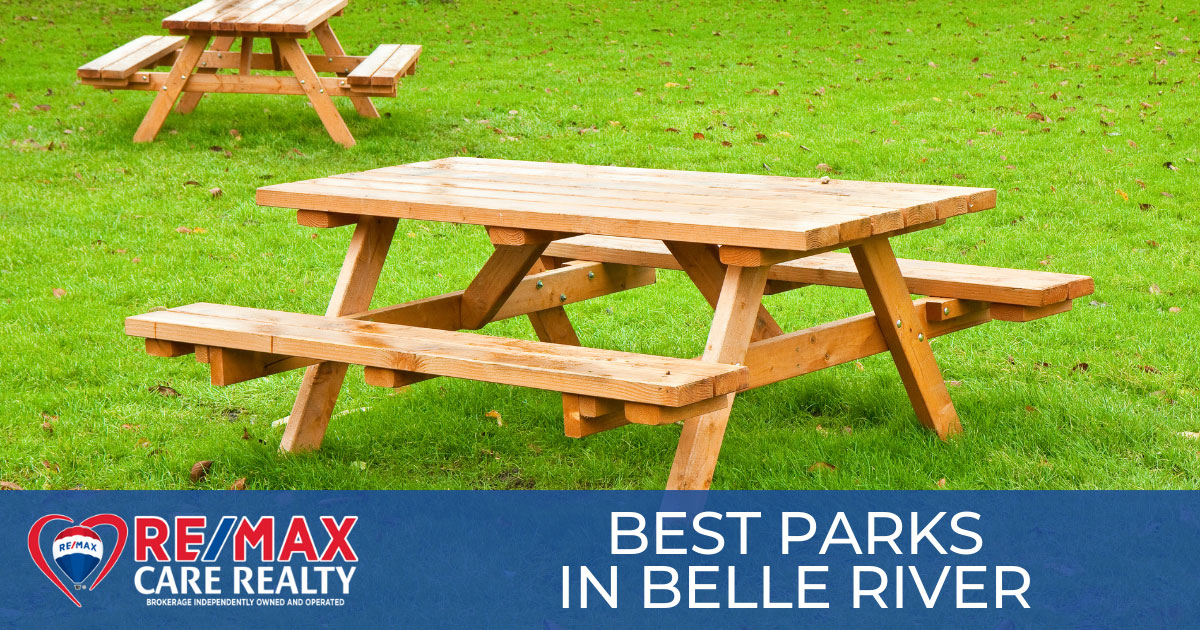 Take a deep breath and explore the beauty of Ontario's Belle River community. Its location on the south shore of Lake St. Clair and sprawling parks make it a paradise for nature lovers. With so many incredible parks to choose from, it can be hard to decide which one to visit. Here's a list of the best parks in Belle River and the greater community of Lakeshore so you can find the perfect spot to experience the beauty of nature.
Lakeview Park
Lakeview Park offers a wealth of amenities, including a pedestrian bridge, restroom facilities, a splash pad, and an accessible playground. There's a picnic spot overlooking Lake St. Clair and the marina, as well as an amphitheatre to enjoy. If you want to enjoy the views on the go, there's a trail that connects to the town's trail network.
You can take a stroll over the bridge to West Beach, where you'll find plenty of seating, sand volleyball courts, a pavilion, a snack bar, and accessible beach matting. Whether you're looking for a relaxing afternoon by the lake or an eventful day of activities, Lakeview Park is one of the best places to enjoy activities on Lake St. Clair.
Optimist Park
Located just off Notre Dame Street, Optimist Park offers a variety of amenities, including a dog park and two baseball diamonds. It's a great spot for an outing, with picnic pavilions, playgrounds, and skateboarding facilities. The park is well-maintained, with a convenient parking area and plenty of space for everyone. And, of course, the scenic trails are perfect for a peaceful stroll.
Ruscom Shores Conservation Area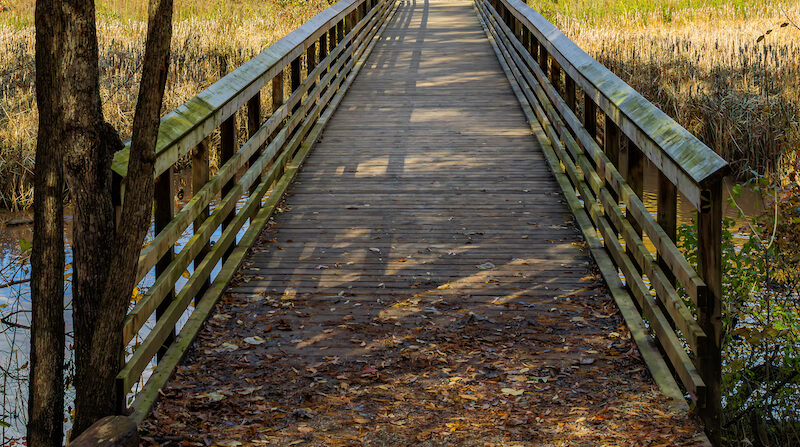 At Ruscom Shores Conservation Area, you can appreciate the wonders of nature while exploring the well-maintained trail and taking in the picturesque marshland views. Nestled along the shores of Lake St. Clair, this 120-acre area is recognized as an Environmentally Significant Area and is home to a variety of plants and wildlife. Here, you can find shorebirds, waterfowl, and other migratory birds in the spring.
It's also one of two remaining marshes along the northern shoreline of Essex County, making it an ideal destination for peaceful walks and nature observation. The area is well-maintained, has a serene atmosphere, and is perfect for a tranquil escape. So come and explore this special place, and enjoy one of Lakeshore's several conservation areas.
Ladouceur/Lions Park
If you're looking for a great place to play a game of catch or take a leisurely walk, Ladouceur/Lions Park is an ideal spot. Spanning 6.59 acres, this park features a 75-metre walking trail, three baseball diamonds (two with lights), play structures, seating areas, and picnic tables. It's also the primary location for the Lakeshore Minor Baseball Association.
Duck Creek Park
Visit Duck Creek Park to explore its expansive play area, walking trail, and pond. Spanning 5.7 acres, the park offers plenty of space for visitors to run around and explore. The playground is equipped to keep children entertained, while the 380-metre walking trail allows for a stroll through nature.
You can also take a rest by the creek and enjoy the peaceful atmosphere. The surrounding grassy zones provide plenty of room for a picnic or just to sit and relax.
Enjoy the Best Parks in Belle River
Visiting the parks in Belle River is a great way to spend a day. There's something for everyone, whether you want to take a stroll or engage in some more active activities. The community's easy access to these great parks and other outdoor activities is one of the many reasons why people love to live in Belle River. So don't hesitate—come explore all that this beautiful part of Ontario has to offer!
If you're thinking about moving to Belle River, call Team Goran of RE/MAX CARE Realty at (519) 979-9949 to talk with a local real estate agent who can help you find your dream home in Belle River.