5 Best Parks in Walkerville, Windsor: Playgrounds, Parks, & Trails
Posted by Goran Todorovic on Monday, October 30, 2023 at 4:18:18 PM
By Goran Todorovic / October 30, 2023
Comment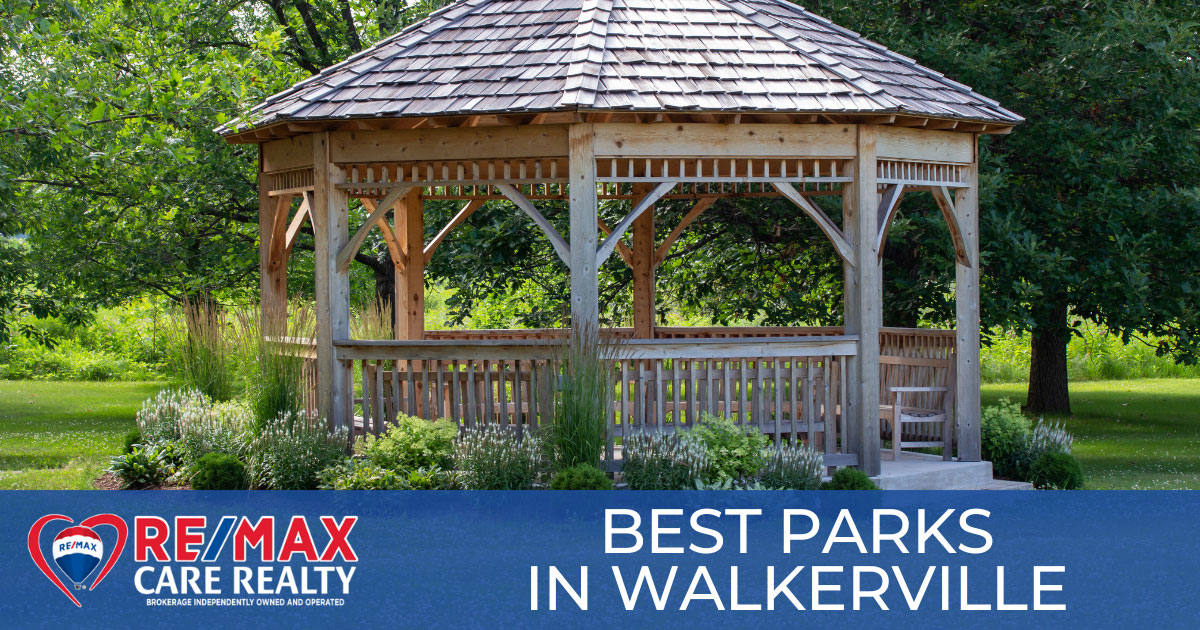 Are you looking for a place to get some fresh air in Windsor's Walkerville neighbourhood? If you want to take a stroll, have a picnic, or go for a leisurely bike ride, these five parks have you covered! From Aylmer Riverfront Park to Optimist Memorial Park, come explore the best parks near Walkerville and find your outdoor oasis.
Aylmer Riverfront Park/Great Western Park
Take a stroll along the Aylmer Riverfront Park, also known as Great Western Park, and enjoy the picturesque riverfront vistas and scenic pathways. This park derives its name from its historical role as a connecting link for railroads. The park spans the area between Aylmer Avenue and Lincoln Road on the north side of Walkerville, and it's full of attractions like the Bert Weeks Fountain and the Clifford and Joan Hatch Wildflower Garden. The park has plenty of facilities and features, such as cycling trails, commemorative monuments, artistic sculptures, pedestrian walking trails, and public washrooms.
Whether you're looking for a place to relax, take in the views, exercise, or appreciate art, Great Western Park is the perfect spot for you. Plus, its convenient location along the Detroit River makes it a good place to take a break from the hustle and bustle of the city. If you're up for a bit more of a walk, just a few blocks south of the riverfront are plenty of Walkerville restaurants you can walk to.
Willistead Park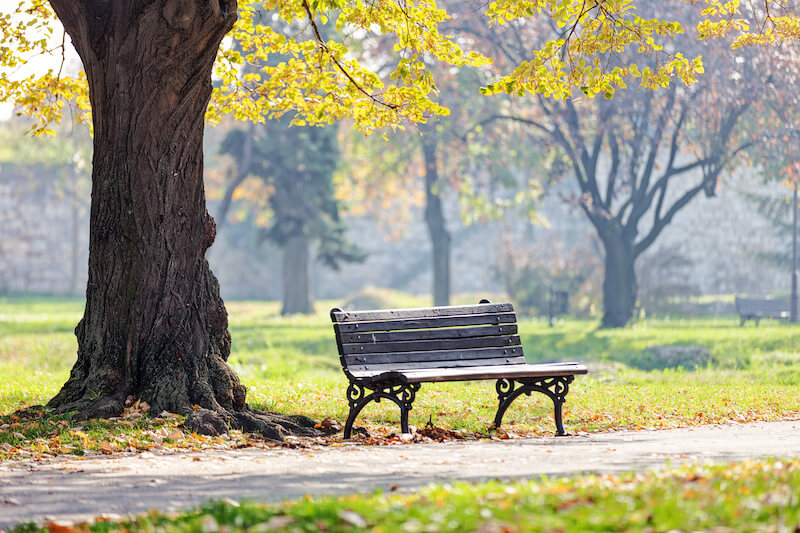 Marvel at the diverse array of trees and gardens at Willistead Park, an oasis in the heart of Walkerville. Its grounds are home to over 300 trees, including the only persimmon tree in the city of Windsor and rare specimens such as the Shumard oak and Tree of Heaven. In the courtyard garden, visitors can find Oregon grape, laurel, euonymus, and glossy-leaved mahonia, all surrounded by beautiful hot pink, white, and red impatiens.
Interconnected pathways crisscross the park, providing a secure and accessible way to explore one of the best walking trails in Windsor. The installation of storm drainage ensures visitors can enjoy the park even in wet weather. Willistead Park is the perfect place to relax and take in the beauty of nature when you live in Walkerville.
Lanspeary Park
Step into Lanspeary Park and experience a wealth of amenities, from the Parks and Recreation Greenhouse to the Lions Outdoor Rink. Covering 11 acres in central Walkerville, this park was established with support from the Lions Club of Windsor and is the location for the annual Windsor Labour Day festival. The Parks and Recreation Greenhouse is responsible for cultivating flowers and shrubs used in city parks and boulevards.
The Lions Outdoor Rink is available for hourly rentals from December to March, weather permitting. Amenities at Lanspeary Park include the Lanspeary Pool, a gazebo, picnic tables, a play unit, and a soccer field. With its wealth of amenities, Lanspeary Park is one of the highlights of living on Ottawa Street.
Jackson Park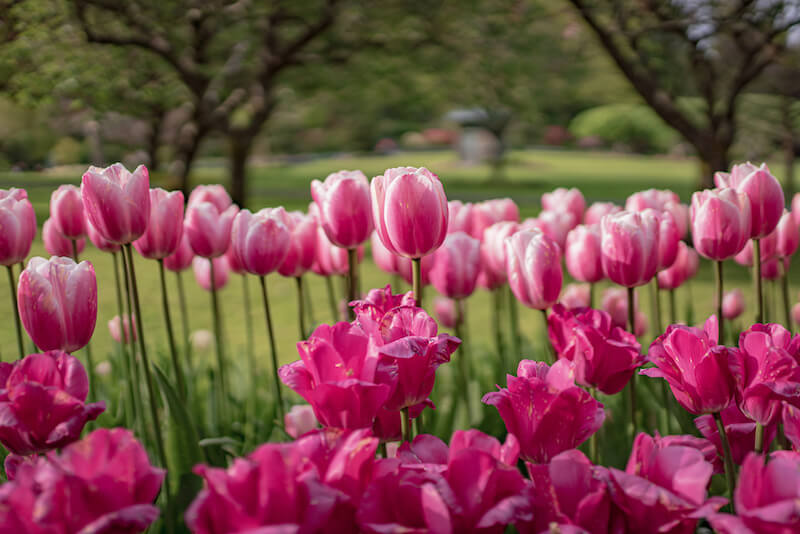 Discover the horticultural wonders of Jackson Park, close to the southern end of Walkerville and home to the Windsor Lawn Bowling Club and Windsor Stadium. This park features over 10,000 plants, including hundreds of tulips in May and lush perennials and vibrant annuals in summer. The Queen Elizabeth II Sunken Garden stands as one of the park's most prominent attractions.
In addition to its horticultural beauty, Jackson Park is a beloved sports destination. It boasts a range of recreational facilities, including imaginative playgrounds, a basketball court, five baseball diamonds, a cricket pitch, and rugby and soccer fields. Upgrades were made to the lighted tennis courts and lawn bowling greens in 1991. If you get hungry after playing a game, Jackson Park has a concession stand and lots of picnic tables.
As you're walking through the park, you'll also get to see numerous memorials, including the South African War Memorial, the Robert Burns Memorial, and the Land, Sea, Air Memorial. The park is also home to a unique Copernicus Sundial. Jackson Park is a destination that offers something for everyone, from visitors seeking a tranquil escape to athletes looking to challenge themselves.
Optimist Memorial Park
Immerse yourself in Frank L. Mallory Optimist-Memorial Park, a 50-acre park not far from Jackson Park with a stunning grove of mature oaks, as well as a variety of other tree species and recreational facilities.
This peaceful park is home to the Optimist Community Centre, which was established in 1974 and has rooms for rent and classes to take. You can also bring your pup to the off-leash Optimist Dog Park, which has separate areas for large and small dogs and is one of the many reasons why Windsor is dog-friendly.
Other amenities range from a picnic shelter and baseball facilities to a cricket pitch and toboggan hill. Plus, you can go for a jog or a walk along the winding walking trails. Whether you're looking for a place to relax, play sports, or just enjoy nature, Frank L. Mallory Optimist-Memorial Park is the perfect destination.
Have Fun Exploring the Parks in Walkerville
The Walkerville neighbourhood of Windsor, Ontario, is home to some of the best parks in the city. Whether you're looking for a scenic walk, a place for the kids to play, or a great way to stay fit in Windsor, there's something for everyone in Walkerville.
If you're looking for your Windsor dream home, contact Team Goran of RE/MAX CARE Realty at (519) 979-9949 to get in touch with a Windsor real estate agent who can help find the perfect place for you.