5 Best Parks in Windsor: Explore Parks In & Around Windsor
Posted by Goran Todorovic on Monday, February 6, 2023 at 12:18:16 PM
By Goran Todorovic / February 6, 2023
Comment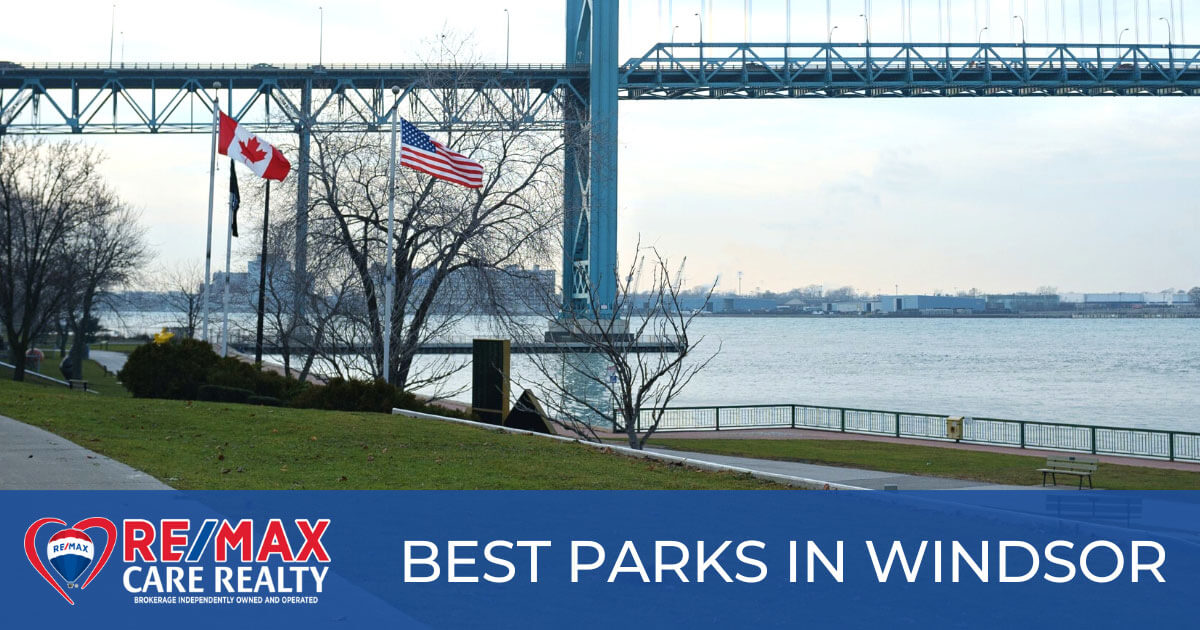 The 205 parks in Windsor, Ontario, offer more than 1,000 acres of outdoor activities for visitors to enjoy. But with so many choices, how do you decide which to visit next? Finding the closest one to their Windsor home is usually the best option for residents. Here are five of the best neighbourhood parks in Windsor to narrow the search.
Jackson Park
Jackson Park is convenient for those living in the South Walkerville neighbourhood and South Windsor community. Its size and more than 10,000 plants growing in a well-manicured public garden make it a significant draw for visitors from all over the city. The appearance of the park changes dramatically with the warmer seasons. Tulips bloom in May and give way to summer perennial flowers and annuals as the months go by.
The park is an ample green space with many activities to enjoy. Fountains, concession stands, and numerous sports fields are throughout the park, including baseball, football, and cricket areas. There's also a privately owned tennis club that people can join in Jackson Park.
Several public memorials and structures are here as well, including:
Copernicus Sundial
Land, Sea, Air Memorial
Robert Burns Memorial
South African War Memorial
The main address for Jackson Park is 125 Tecumseh Road E, although the best parking is found by driving into the park on one of the paved roads. This Windsor park is open daily from dawn until dusk.
Malden Park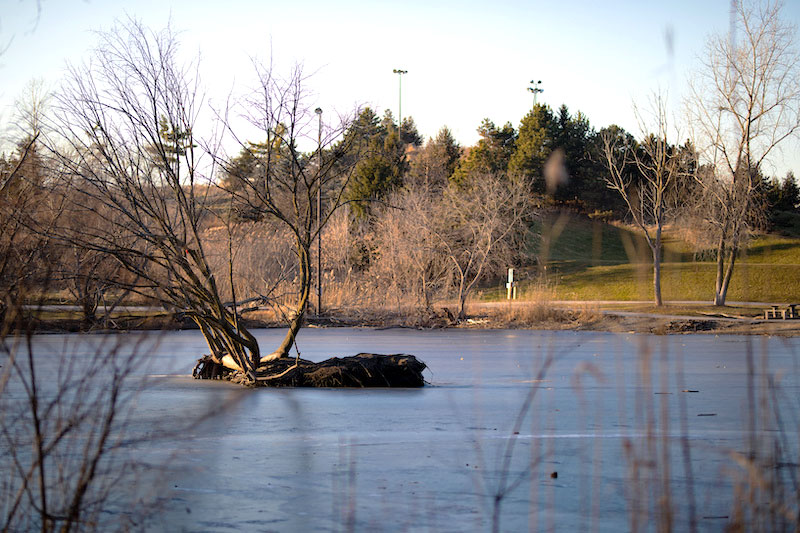 Malden Park is most convenient for residents of the Sandwich community and South Cameron neighbourhood. The park is more than 70 hectares and provides bicycle and cycling trails that are both paved and wood chip-covered.
Malden Park's main draw is its off-leash dog park, right near the main parking lot at 4200 Malden Road. Owners are welcome to bring up to three dogs inside the fenced area and take them off their leashes to run and play. There aren't separate areas for large and small dogs. Owners cannot leave their dogs unattended.
But there are many more reasons to visit Malden Park besides its dog park. It has a naturalized Concert Centre, where live music plays on a summer schedule and for special events. There is a Visitor Centre with rentable space for private events and parties. Malden Park also has a playground area with equipment for children, and Malden Hill is converted into a toboggan and sledding area during the winter months.
Windsor Sculpture Park
Windsor Sculpture Park runs along the riverfront from Ambassador Bridge to the Dieppe Memorial Park mentioned above. There are plenty of grassy areas to enjoy along this stretch of the riverfront near the Sandwich and Central Windsor communities. But the main draw is the 32 sculptures (and counting) along the waterfront, thanks to private donations.
The sculptures by renowned artists include thought-provoking, quirky, or just plain fun works to explore and appreciate, including:
Pauta Saila's "Dancing Bear"
Joe Rosenthal's "Consolation"
Elisabeth Frink's "Flying Men"
Sorel Etrog's "Space Plough II"
Visitors have access to numerous parking lots along Riverside Drive W, where they can follow the trail in either direction to start enjoying the sculptures.
Aside from the artwork, Windsor Sculpture Park has fishing access points along the Detroit River. Several kilometres of paved trails are perfect for jogging, cycling, walking a leashed dog, or pushing a stroller along the waterfront. Visitors can also get a look at some of the waterfront homes in Windsor along Riverside Drive.
Dieppe Gardens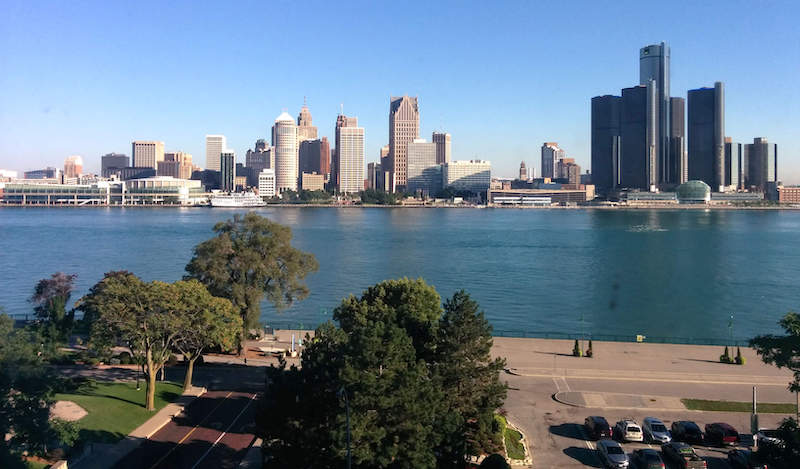 Dieppe Gardens is a waterfront park next to the Detroit River in the northern part of Windsor. It's convenient to access from the Central Windsor community and Walkerville neighbourhood.
Dieppe Gardens is primarily a war memorial park. The gardens are named in honour of the Essex-Kent Scottish Regiment, which landed in Dieppe, France, in 1942. The brilliantly coloured flowers pay tribute to the fallen soldiers, making this a wonderful park to visit during summer.
Cruise ships depart from Dieppe Gardens during the warmer months, providing one of the best ways to view both the Windsor and Detroit skylines simultaneously. Other amenities and features at the park include a waterfall, a fish pond, and monuments to Canada's Navy, Army, and Air Force. Picnic tables and benches provide a way to sit and enjoy the views on a relaxing afternoon venture.
The park's address is 78 Riverside Drive West, and it's open from dawn until dusk every day.
Coventry Gardens/Reaume Park
Coventry Gardens and Reaume Park are actually one waterfront park near the East Windsor neighbourhood and the Riverside community, one of the best neighbourhoods in Windsor, Ontario. The main parking lot is on the western edge of the park at Pillette Road and Riverside Drive E. If it's full, there's a free overflow parking lot one block south at Pleasant Place.
As the name implies, Coventry Gardens is a colourful community garden with brilliant flowers during the summer. But one of the biggest attractions here is the Charlie Brooks Memorial Peace Fountain, a unique floating fountain that shoots water from the Detroit River more than 20 metres in the air and is accompanied by a light show at night. The fountain is usually put in place in May and operates between 11 a.m. and 11 p.m. daily.
Reaume Park has a fishing pier that anglers can use to try their luck. Granite patios provide nice spaces for a picnic or to sit and "people watch." A concession stand and public washrooms are also available.
Enjoy Fresh Air & Green Spaces in Windsor
These five Windsor parks barely scratch the surface of the 200+ options in the city. Open year-round for various activities and offering several unique amenities, they are excellent places for residents to appreciate the fresh air and beautiful spaces when visiting or living in Windsor.
If you're looking for your Windsor dream home, contact Team Goran of RE/MAX CARE Realty at (519) 979-9949 to get in touch with a Windsor real estate agent who can help find the perfect place for you.