5 Best Restaurants in Belle River: Where to Eat in the Belle River BIA
Posted by Goran Todorovic on Wednesday, October 25, 2023 at 2:26:10 PM
By Goran Todorovic / October 25, 2023
Comment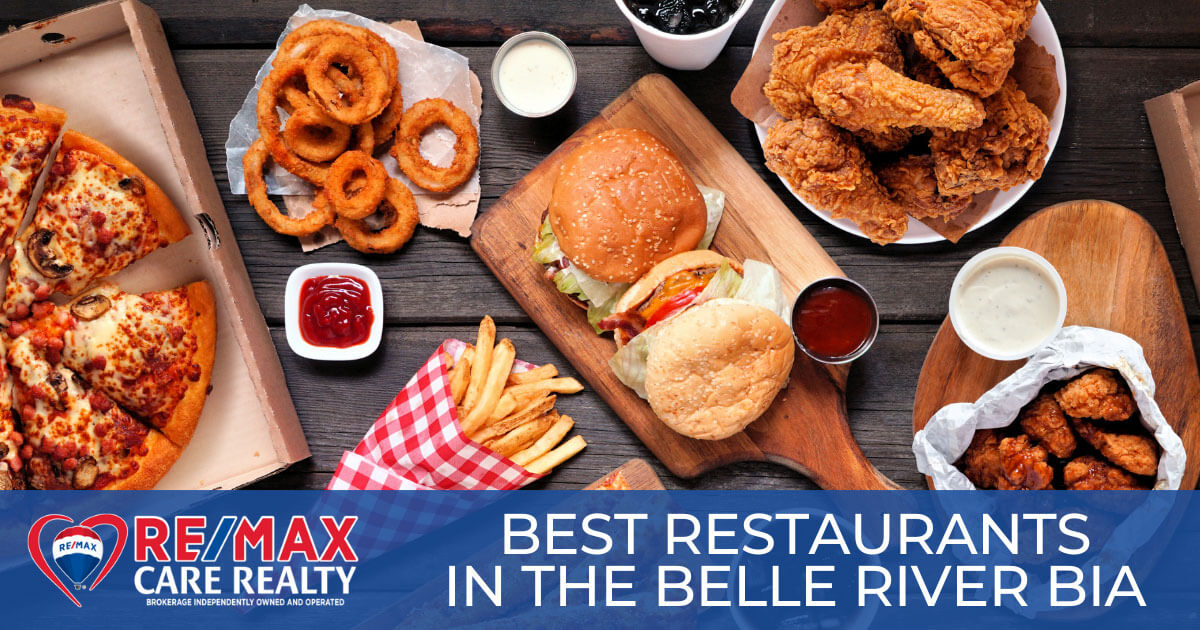 Operating mostly on Notre Dame Street in the heart of town, the Belle River Business Improvement Area (BIA) is a network of professionals and business owners working together to make the Belle River community a great place to live by stimulating local commerce. As a result, there are always plenty of tasty restaurants to choose from in area! Get to know your community by dining at the best restaurants in the Belle River BIA.
Lakeside Kettle Bar & Grill
One cannot truly experience Belle River's culinary scene without stopping at the Lakeside Kettle Bar & Grill. Located within the Belle River Marina, this eatery serves as an ode to the lakeside aesthetic, offering stunning views and a convenient stop after a fun-filled day of boating on Lake St. Clair.
In the morning, visitors have a choice of classic breakfast items like eggs, omelettes, waffles, and pancakes. As the day goes on, the menu includes heartier options like sandwiches, wraps, and salads to cater to different tastes. The burgers are especially popular and well-liked by customers.
But the menu doesn't stop there. Guests can also try the unique broasted chicken, which is cooked using a pressure fryer. For those interested in local flavors, the locally caught perch and other seafood options are worth trying. Alongside the good food, there's a beautiful view of Lake St. Clair in the background, making each meal more enjoyable.
Belle River Family Restaurant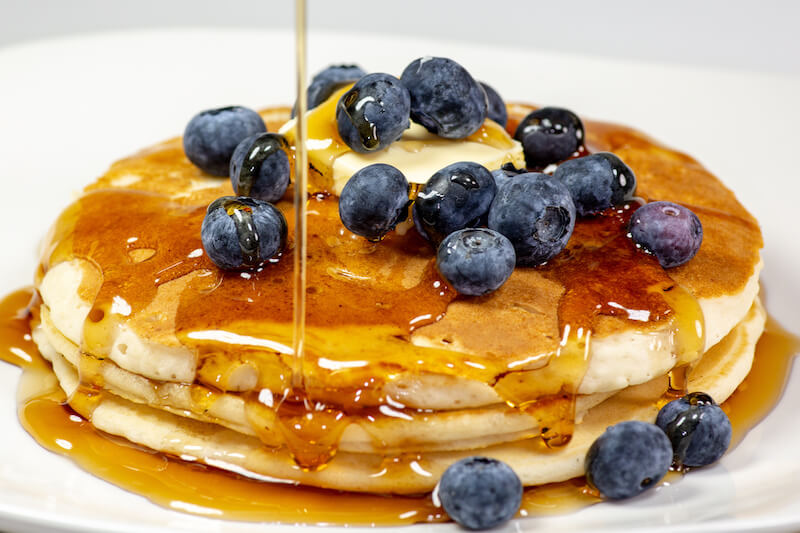 The Belle River Family Restaurant stands out as a popular dining spot in the BIA. Their menu covers breakfast, lunch, and dinner, making it a versatile choice for any meal.
In the mornings, visitors can enjoy classic breakfast options like pancakes with strawberries or blueberries, or a perfectly cooked egg platter. The signature skillets are a highlight, featuring two eggs cooked to your liking, served with a mix of breakfast meats, sautéed veggies, and crispy fried potatoes.
As the day goes on, the menu offers a variety of choices. Pasta enthusiasts can savour spaghetti and meatballs, creamy fettuccine alfredo, or flavorful lasagna. Seafood lovers can indulge in fish and chips or jumbo shrimp. For those who prefer poultry, there are crispy chicken tenders and tasty tossed wings to satisfy their cravings.
Belle River Brew House
Belle River Brew House is known for its in-house crafted beer. But it's not just about beer—the food menu offers a variety of flavours meant to be shared and remembered. Start with appetizers like burger bites, wings, and pulled pork nachos. As your hunger grows, you can enjoy flat-bread pizza, cheeseburgers, turkey ciabatta sandwiches, or pulled pork tacos.
What makes Belle River Brew House stand out as one of the best restaurants in Belle River is its atmosphere. They have a rotating entertainment schedule, ensuring that evenings here are always lively. Whether you want to enjoy live music, participate in open mic nights, or test your knowledge during trivia nights, there's an event for every mood.
Capri Pizza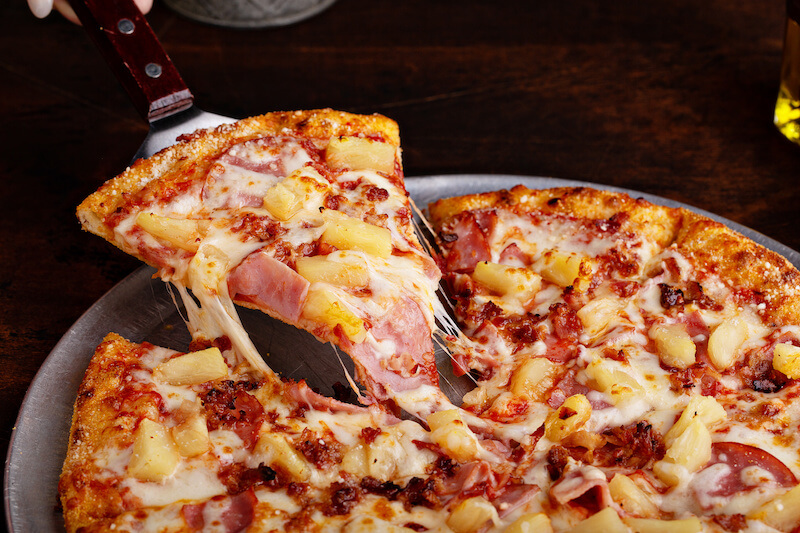 Capri Pizza has the best pizza in Essex County. With more than 10 locations, this regional pizza chain has become synonymous with delectable flavours and impeccable service. Yet, its presence in the Belle River Business Improvement Area adds a unique charm, blending the best of Windsor's pizza scene with the local vibes of Belle River.
For those on the go, Capri Pizza makes getting a meal in easy. Whether you're craving a quick bite after a day at work or planning a picnic at a Belle River park or beach, their convenient takeaway service ensures that your favourite pizza is always just a call away. Explore their selection of classic pizzas and calzones, offering something for everyone. You can choose from options like meat lovers, Greek pizza, or veggie for a variety of tastes. If you're feeling creative, you can even build your own pizza.
However, Capri offers more than just pizza. Take your pick from customizable pasta dishes, hoagie sandwiches, burgers, hot dogs, gyros, soups, salads, chicken tenders, wings, and more, including a topping-stuffed pizza dough creation called a "wedgie." To complete your meal, you can also select from their tasty side dishes, ranging from classics like fries and onion rings to popcorn shrimp, breaded zucchini, and garlic bread.
Casa Mia Ristorante
When Casa Mia Ristorante opened in 2013, it brought a new dining experience to Belle River. Casa Mia, led by Chef Frank Puccio and his team, aims to bring the flavours and traditions of small-town Italy to the Belle River BIA.
As you enter Casa Mia, you'll embark on a gastronomic journey through Italy. From appetizers that set the stage for the meal to a variety of pasta dishes that blend classic and contemporary flavours, each plate showcases Italian culinary expertise. The main courses, whether it's the tender chicken parmigiana, the rich salmone al la crema, or the succulent filleto con funghi, transport diners to Italy.
Of course, no meal is complete without dessert, and Casa Mia offers a sweet ending with options like chocolate tartuffo, New York cheesecake, brownie sundae, or timeless tiramisu, providing a taste of Italian sweet life.
To accompany this culinary experience, Casa Mia offers a thoughtfully curated wine list designed to complement your meal. Whether you're a wine novice or connoisseur, you'll find the perfect wine pairing, making every meal at Casa Mia a harmonious blend of flavours and aromas.
Eat Your Way Through the Best Restaurants in the Belle River BIA
The Belle River BIA has a variety of dining experiences, from sunny breakfasts by the marina to Italian dinners under the moonlight. Each restaurant has its own flavours and atmosphere, reflecting its passion, tradition, and innovation. Whether you're a newcomer or a local, a food enthusiast or just someone looking for a good meal, it's evident that the best restaurants in Belle River are in the BIA.
If you're thinking about moving to Belle River, call Team Goran of RE/MAX CARE Realty at (519) 979-9949 to talk with a local real estate agent who can help you find your dream home in Belle River.