6 Best Small Towns in Ontario: Where to Live to Escape the City
Posted by Goran Todorovic on Monday, May 22, 2023 at 11:18:05 AM
By Goran Todorovic / May 22, 2023
Comment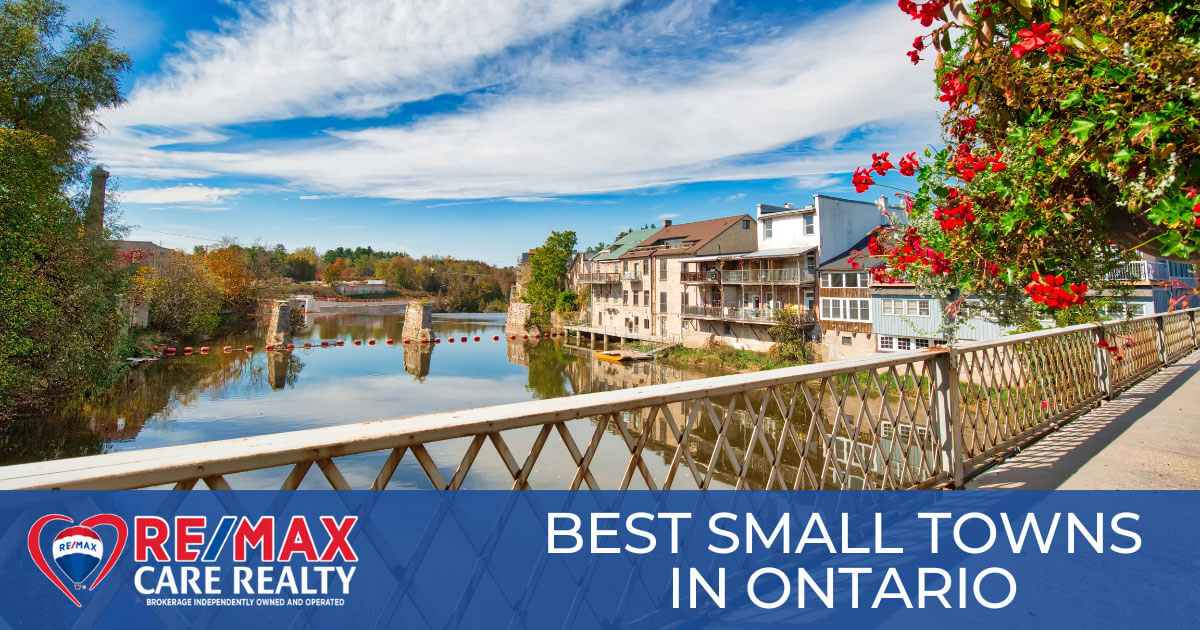 Discover the charm and allure of Ontario's best small towns, where homebuyers can experience a harmonious blend of natural beauty, vibrant community spirit, and historic charm. From Chatham-Kent's most luxurious towns to Ontario's easternmost communities, these quintessential towns offer a unique, appealing, affordable lifestyle. Marvel at the quaint architectural styles, be captivated by the picturesque landscapes and relish the convenience of excellent amenities. Explore the best small towns in Ontario and see what gems you can uncover.
Amherstburg
Amherstburg sits right at the mouth of the Detroit River, where it empties into Lake Erie. This Ontario town is just outside of the city of Windsor, making trips downtown an absolute breeze. More than 23,000 proudly call this area home, settled in all the various hamlets and villages across the cityscape.
From Bar Point and Edgewater Beach to Malden Centre and Willowood, every last community has its own unique aesthetic. Prospective residents enjoy exploring all the home designs and neighbourhood amenities in each section of the city as they look for a property. With so much to offer, it's no surprise that Amherstburg is one of the best towns in Essex County.
The homes for sale in Amherstburg are located near an impressive spread of amenities. Living here puts residents near the beautiful Point West Golf Club, where members can get outdoors and improve their golf game. This venue features a well-designed 18-hole course that's home to Ontario's Women's Amateur & Mid-Amateur Championship. Other places to get outdoors include Pat Thrasher Park, Coachwood Golf & Country Club, and Essex County ATV off-roading area.
Amherstburg Amenities
Gyro Plus
Capri Pizzeria
Gilligan's Fire Grill
Parrothead Poppers
Vivace Estate Winery
Stratford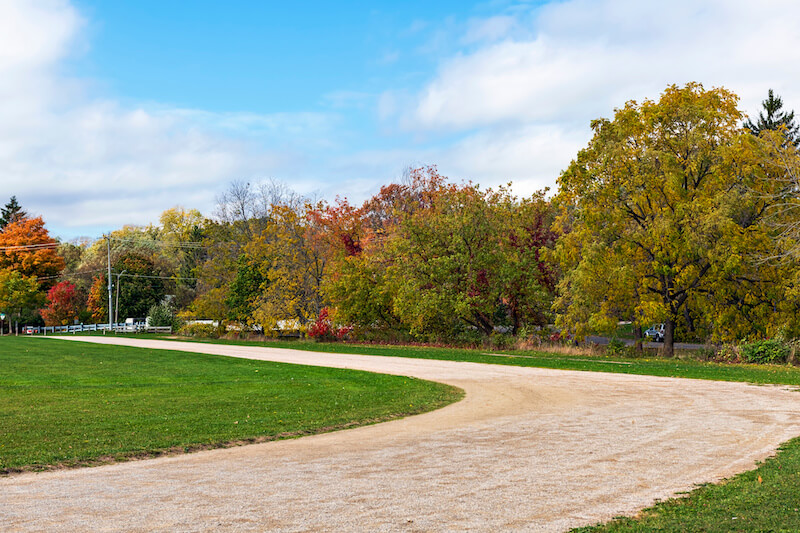 Centred around the Avon River, Stratford is a quiet city with strong farming roots that live on to this very day. This city sits less than two hours west of Chatham-Kent County, surrounded by three Great Lakes and miles of farmland. The city proper mostly features residential neighbourhoods, two major commercial centers along Ontario Street, and an industrial complex on the south side of town.
Outside the city are dairy and hog farms and miles upon miles of fruit and vegetable crops. The Stratford Farmers Market is always filled with vendors offering the highest quality fresh food and artisan goods as a result. There are many other excellent places to shop in town, including Zehrs Stafford, Walmart Supercentre, and Sobey's.
The Stratford Festival performing arts theatre is the top spot for entertainment, especially when the most popular musicals, like Chicago and Rent, land on stage. Other popular places to spend the day include the Stratford Country Club, Dufferin Arena, and Shakespearean Gardens. Between all those adventures, local eateries like el Cactus Taco Shop and Pazzo Pizzeria never fail to serve delightful meals.
Upon deciding to move here, homebuyers will typically see home prices in the $735,000 range. It's not uncommon to find large estates priced at over $1.1 million. The total cost of each home depends on the property size, building design, and amenities.
Stratford Amenities
Mei Shanghai
Vann's Fine Bakery
Stratford Rotary Complex
Stratford Municipal Golf Course
T.J. Dolan Natural Area
Niagara-on-the-Lake
Although it's not an island, Niagara-on-the-Lake sits almost entirely surrounded by water. This attractive Ontario city's northern border runs along Lake Ontario's shores. To the west is the Welland Canal, and the Niagara River borders the east side of town. In addition to its unique waterways, this area is well known as home to dozens of vineyards and wineries, like Icellers Estate Winery, Chateau des Charmes, and Country Tyme Vineyards.
With a rich history reaching back to the 1700s, it's no wonder that this city has more than its fair share of colonial-style buildings. The McFarland House, McDougal-Harrison, and St. Mark's Church are just a few of the historical properties still standing today. Tourists come from far and wide for a glimpse into the past and to visit the nearby Niagara Falls, of course. The Fort George National Historic Site is another great place to visit for people who love to explore the region's history.
In this city, homebuyers have their choice between private properties with acreage or homes set in tight-knit communities. The sky is the limit in what they can choose. Multi-million dollar mansions on the waterfront, manufactured homes surrounded by acres of land, or newly developed houses in quiet cul-de-sacs are all common in this area.
Niagara-on-the-Lake Amenities
St. David's Golf Club
Queenston Golf Club
Ravine Vineyard Estate Winery
The Grist – Craft Kitchen & Brewery
Garage Pizza
Elora
Elora is a quaint town centred around the Grand River running through southern Ontario. Home to the Elora Gorge, this community offers ample opportunities for outdoor fun in serene natural landscapes. Visitors can hike, kayak, and tube along the river at the gorge while enjoying a spectacular view of the 22-metre-high cliffs and other geological structures. Additional parklands in the city include Elora Quarry Conservation Area, Bissell Park, and South Ridge Park.
All that outdoor fun quickly leads to a big appetite, but thankfully, there are many top-notch eateries in the area. At the Cellar Pub and Grill, patrons can sit by the riverside while noshing on fish and chips, watermelon salad, and everything in between. The Gorge Country Kitchen serves comfort food from bright and early in the morning until well into the evening. Their patrons enjoy the eggs benedict, but they really cannot go wrong no matter what they get.
Most of the city features dense residential neighbourhoods with upscale homes ranging from $525,000 to $1.2 million. Homes on acreage can reach over $2.2 million depending on their property size, home design, and features and finishes. On average, home prices are currently around $725,000.
Elora Amenities
The Wild Tart
Lost + Found Café
Elora Brewing Company
The Cellar Pub and Grill
Elora Centre for the Arts
Goderich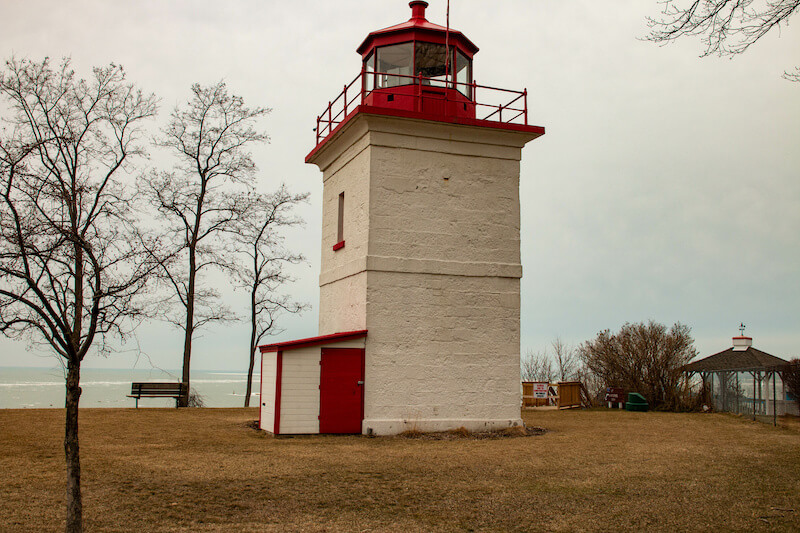 Set right along the eastern shores of Lake Huron, Goderich is a small town with a big personality. People come from all over Ontario and beyond to enjoy the gorgeous sunsets over the waterfront and simply soak in the charming vibes. In addition to the town's fun attractions, the Maitland River offers ample opportunities to get out on the water and soak in the sun's rays. Fishing charters regularly launch from near the mouth of the river, allowing residents to get out onto the lake and see what's biting.
Outdoor enthusiasts have many well-maintained parklands to visit as well, including the Rotary Cove Lookout, Butterfly Park, and Goderich Skateboard Park. The Goderich Agricultural Park sets the stage for sports games to remember with its baseball diamonds, soccer fields, and more. The Courthouse Park is a must-visit locale, too, especially on Sunday when the Goderich IBA Farmers' Market is onsite.
When buying a home in this city, homebuyers can expect an average price of $600,000. Most of the houses were built in the 1990s or earlier, although they're usually exceptionally well-maintained. New developments have popped up all around town in the last decade or so, filling the neighbourhoods with modern designs. Newer homes can reach up to $960,000 depending on their features and the quality of their finishes.
Goderich Amenities
Bluewater
Willy's Eatery
East Street Cider Co.
St. Christopher's Beach
Little Bowl bowling alley
Perth
Perth is a cozy little town located just an hour southwest of Ottawa, Ontario. This community sits right alongside the Perth Wildlife Reserve, a 257-hectare conservation area with woodlands, marshes, and more. Visitors can walk the 3.5 kilometres of trails while quietly observing the wildlife and admiring all the flora in every direction.
Ample parklands inside the city offer even more chances to study nature and enjoy the scenic views. Last Duel Park, Conlon Farms Recreation Complex, and Stewart Park are all popular places to spend the day. When residents are not enjoying the great outdoors, they're eagerly awaiting the fair to arrive at the Perth Fairgrounds. When it's time for that beloved event, attendees head out in droves to play games, go on the rides, and eat tasty fair food, like cotton candy, corndogs, and turkey legs.
Upon deciding to move here, homebuyers have many phenomenal properties to consider at any given time. The tree-lined neighbourhoods typically feature split levels, craftsman-style homes, and bungalows with generously sized yards. On average, homes cost about $640,000, with most properties selling around their actual asking price. Homes with spacious floorplans and larger yards than usual can reach nearly $800,000.
Perth Amenities
Bistro 54
Foodsmiths
Penny's Place
The Mammoth Cheese
Perth Golf Course
Explore Beautiful Small Towns in Ontario
Ontario's small towns offer a veritable treasure trove of real estate opportunities for homebuyers of every kind. They provide a refreshing balance of affordability, scenic beauty, cultural richness, and community spirit that is truly hard to match. From charming homes steeped in history to modern properties with breathtaking vistas, there's something to suit every preference. So whether you're exploring Essex County or the suburbs of Ottawa, these towns are your ticket to a lifestyle that is uniquely Ontarian. Start your homebuying journey today, and unlock the door to a place you can truly call home.
If you're ready to move to Ontario, contact Team Goran of RE/MAX CARE Realty at (519) 979-9949 to reach a local real estate agent who can help find your dream Ontario home.