Chatham Kent Schools: Public & Private Schools Near Chatham-Kent
Posted by Goran Todorovic on Monday, February 20, 2023 at 12:42:38 PM
By Goran Todorovic / February 20, 2023
Comment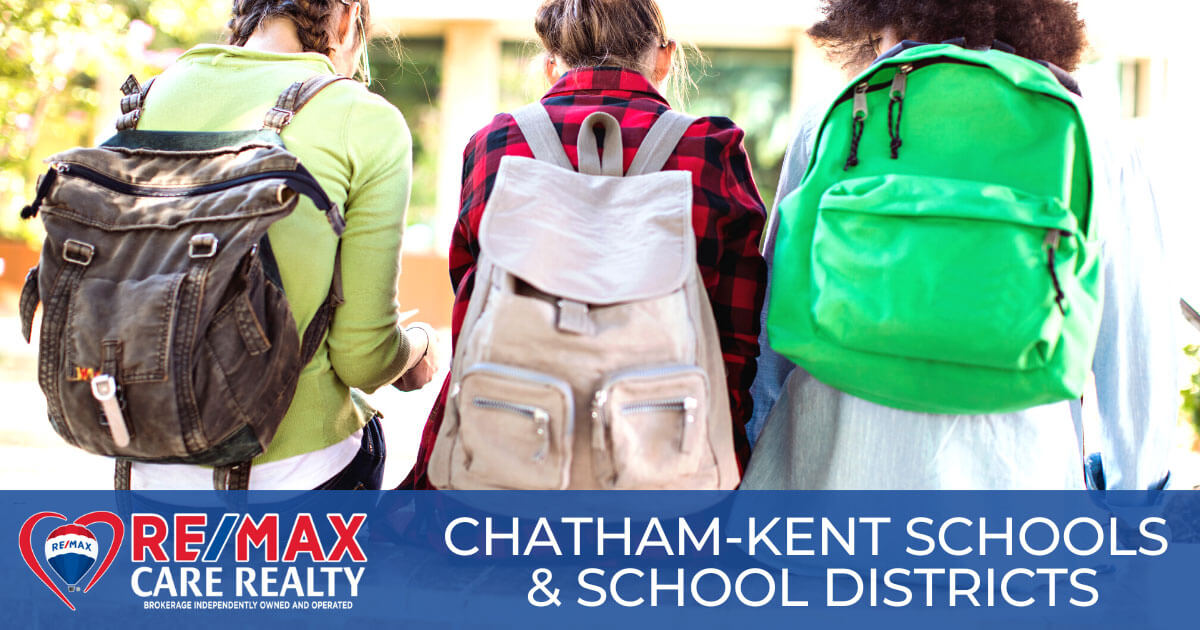 Students in the municipality of Chatham-Kent, Ontario, can get their education at schools operated by the public or Catholic school boards or through a private school. French and English language programs also exist, ensuring scholars can access educational options from Pre-K through Grade 12.
Upon graduating, students have many post-secondary schools to consider. Trade schools and universities offer a path toward a rewarding career, allowing students to plan for the future effectively.
Looking at the local educational system, prospective residents can make a well-informed decision on whether moving to Chatham-Kent is right for them. This guide to the area's primary, secondary, and post-secondary schools will help you get started.
Public Schools in Chatham-Kent
The Lambton Kent District School Board serves as Chatham-Kent's main public school system. More than 21,000 students attend over 60 schools in the district, starting with half or full-day kindergarten. Also known as the Extended Day program, full-day kindergarten acts as before- and after-school care in the student's primary classroom.
There are 50 elementary schools in the district to ensure scholars in each neighbourhood have access to educational options. The school system uses each student's primary address to determine their neighbourhood school. Families can decide to place their student in the suggested school or opt-in for the French Immersion School program instead.
Upon reaching Grade 9, students will move on to their neighbourhood secondary school. Depending on the assigned school, it's possible to follow a variety of educational paths, such as:
Open
Workplace
College
Essential
Alternative Learning Program
Medically Fragile
Academics Based on Life Experiences
Each program effectively prepares students for their chosen college or career path and supports their unique educational needs. As they focus on their academics, secondary students have access to extra learning materials for home use through Pearson, Nelson, and other leaders in the education world.
Rich athletics and arts programs further support scholars' aspirations for the future and help them enjoy their time outside the classroom. Sports played at the secondary level include cross country, football, tennis, golf, hockey, curling, dance, and volleyball. Students can also participate in various clubs like Key Club, Revue, Sustainability Squad, and Student Collective.
Chatham-Kent Private Schools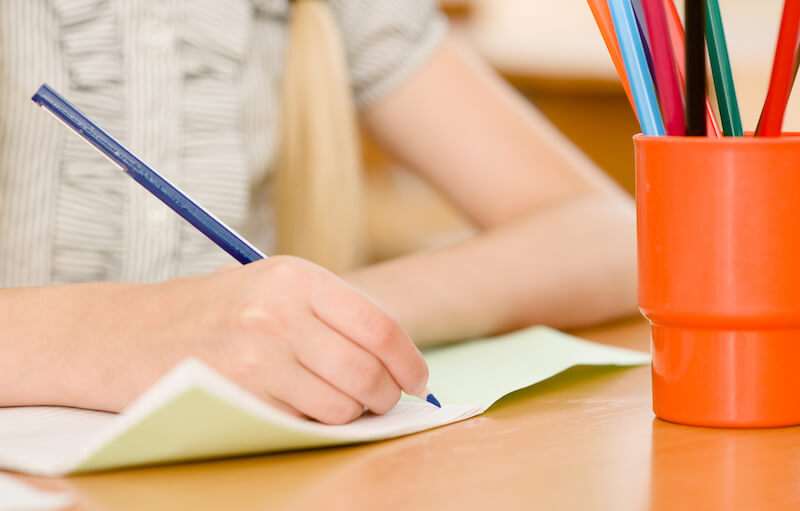 In Chatham-Kent, students have seven private schools to choose from, offering education from early childhood through the 12th grade. Each private school takes a unique approach to learning, which helps scholars get the perfect level of instruction for their needs. And because getting around Chatham-Kent is typically a breeze, all of these schools can be reached by relatively short drives.
Students at Chatham Christian School can start their journey at this school in junior kindergarten and continue to graduation. Areas of study explored at this school include language arts, science, math, physical education, and fine arts. Instructors highlight how each subject interconnects with the rest to help their students explore the world around them in a whole new way.
The Freedom Collective CK offers a self-directed learning experience while abiding by Ontario's curriculum requirements. At this school, the Earth serves as the classroom, encouraging students to think freely in all they do. As scholars head outdoors, they dive deeply into subjects ranging from math and science to empathy and leadership. The learning continues through 8th grade, and scholars move on to high school, ready to put their out-of-the-box thinking to work through graduation and beyond.
Students in Grades 6–12 can attend the Edward International Academy. This boarding school works hard to prepare students to continue to the top universities in Canada and the United States. All coursework aligns with the Ontario Ministry of Education guidelines to ensure students meet the local graduation requirements. Popular courses include media arts, business leadership, law, mathematics of data management, chemistry, and computer science.
Catholic Schools in Chatham-Kent
Chatham-Kent has two Catholic school boards: St. Clair Catholic District Board and Conseil scolaire catholique Providence. Each board operates many local schools at the elementary and secondary levels. All their schools center around providing scholars with educational and community support.
The St. Clair Catholic District Board serves over 10,000 students at 28 schools. There are 26 elementary schools for students from junior kindergarten to 8th grade. After that, students move on to one of the two secondary schools, St. Patrick's Catholic High School in Sarnia or Ursuline College in the town of Chatham. They primarily operate as an English-language separate school district, although the board also runs four French immersion schools.
Conseil scolaire catholique Providence operates over 30 schools across Chatham-Kent to Huron-Perth. More than 10,000 students attend these schools to get a French-language education. Five of their schools are dedicated to scholars in the Chatham-Kent area. At those schools, students enjoy a balanced literacy and numeracy program. They also have access to many helpful resources, including the French Language Refresher Program, Ontario Youth Apprenticeship Program, and International Baccalaureate Diploma Program.
The English- and French-language Catholic school boards offer Best Start daycare services to their communities. The Catholic school boards partner with the public school district to provide these services. Together, these school boards can help children access developmentally-appropriate early learning experiences. This helps prepare kids for their first year in school, easing the transition into half or full-day kindergarten.
Colleges and Universities Near Chatham-Kent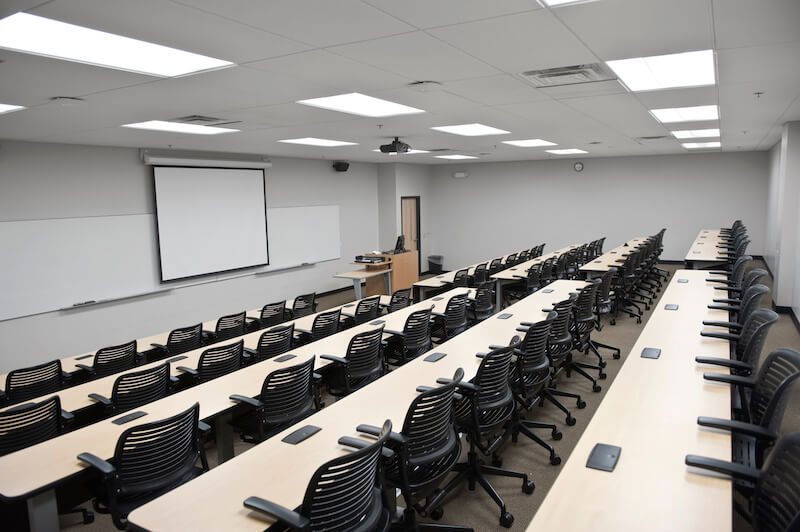 After graduation, scholars can go to the trade school or college of their choice. Nearby trade and technical schools include Marvel Beauty School, Ontario Truck Driving School, and Can-Weld, Training & Testing Centre. All these organizations help prepare students for the workforce in two years or less.
For the full college experience, scholars typically attend classes at St. Clair College's Chatham Campus or the University of Guelph's Ridgetown Campus. Other colleges within a two-hour drive include Western University, Fanshawe College, and The University of Windsor.
St. Clair College offers over 140 full-time programs at their Chatham Campus to help students jumpstart their careers. Their programs range from Architectural Technology to Veterinary Tech. Many of these programs have an experiential learning component that encourages students to land internships and get on-the-job experience. After graduation, scholars can keep learning going by taking continuing education and professional training courses.
The University of Guelph offers access to one-year certificate programs, apprenticeships, and two- to three-year associate degrees. At their campus in the town of Ridgetown, studies center around life sciences, including agriculture, equine, horticulture, veterinary technology, and dairy herdsperson programs. The small campus helps students build a strong professional network, helping them excel in their newfound roles after graduation.
Education Awaits Chatham-Kent Scholars
Educational options await students in Chatham-Kent, Ontario, whether they attend public, Catholic, or private school. Each school system helps scholars build a strong foundation that will help them excel in post-secondary school and throughout their careers, whether in some of Chatham-Kent's work opportunities or elsewhere. There's no one right path, either. Households simply need to explore what each school offers and then select the educational journey that will help their scholars build a bright future.
If you're dreaming of a home in Chatham-Kent, contact Team Goran of RE/MAX CARE Realty at (519) 979-9949 to get in touch with a Chatham-Kent real estate agent who can help find your perfect place.