Condo Maintenance Guide: Private Elements vs. Common Elements vs. Limited Common Elements
Posted by Goran Todorovic on Tuesday, May 10, 2022 at 4:00 PM
By Goran Todorovic / May 10, 2022
Comment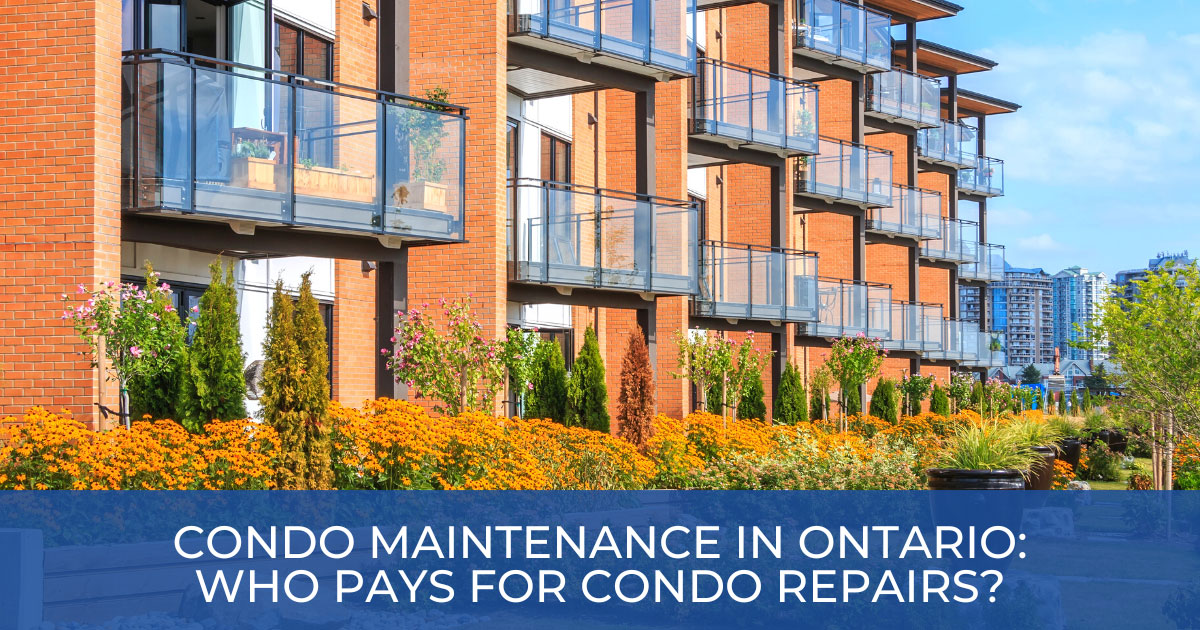 Anyone who considers buying a condominium for sale must understand what is required for routine maintenance, upkeep, and repair. However, it is not as simple as assuming that a condominium association is responsible for maintaining the building's exterior and grounds, while interior upkeep and repairs of each unit fall to the condo owner. Essentially, every condominium owner shares in the ongoing maintenance costs of common areas, either through payment of monthly dues or through periodic assessments.
Because condominium documents are legally binding, it is imperative to fully understand what condo ownership entails, particularly when it comes to maintenance. Read on to learn the maintenance responsibilities of condo owners.
What Belongs to the HOA & What Belongs to Me?
Individual owners are always responsible for the upkeep, continuing maintenance, and necessary repairs to their units. Typically, the unit includes the space extending "inward" from the interior walls and anything installed or contained in that space.
However, each owner is also a member of the HOA or condo association that oversees common areas and assumes responsibility for the upkeep of those specifically defined areas. The condominium documents will generally describe what should be considered a "common area." Most of the time, the building's exterior, roof, parking areas, landscaping, and shared amenities, such as a clubhouse or pool, sports court or fitness center, elevators, and the building's lobby, are included.
The third class of elements, frequently termed "limited common areas," can be harder to define and understand. For this reason, condominium documents attempt to spell out all the pertinent rules, regulations, definitions, and responsibilities.
Owners should pay attention to the language of the condominium documents as they define the rights of condo owners, their responsibilities, and financial obligations. Those documents should be as specific as possible to prevent future challenges.
Become thoroughly familiar with the governing documents. If the language changes in the future, it can affect the overall maintenance responsibilities, individual fees, and future assessments. It is wise to monitor the actions of the HOA, become informed about governance procedures, and take an active part in the affairs of the association, if possible.
Maintenance of Common Elements
Owners should pay particular attention to the Condominium Declaration. By law, condo corporations are responsible for the maintenance of common areas. The general rule is that they cannot overlook common area repairs because of their costs.
Needed repairs are, in effect, mandated by existing law, even when requiring a special levy or emergency action to prevent further damage or deterioration in the property's value. That can sometimes require a significant expenditure in the case of major roof repairs or improvements to parking areas, basements, building-wide air conditioning, and the like. As buildings age, repairs become more costly, but well-managed condo corporations typically maintain an account designated for future work.
Owners, however, should expect regular fee increases to keep up not only with required maintenance but also with inflation.
Maintenance in Private Units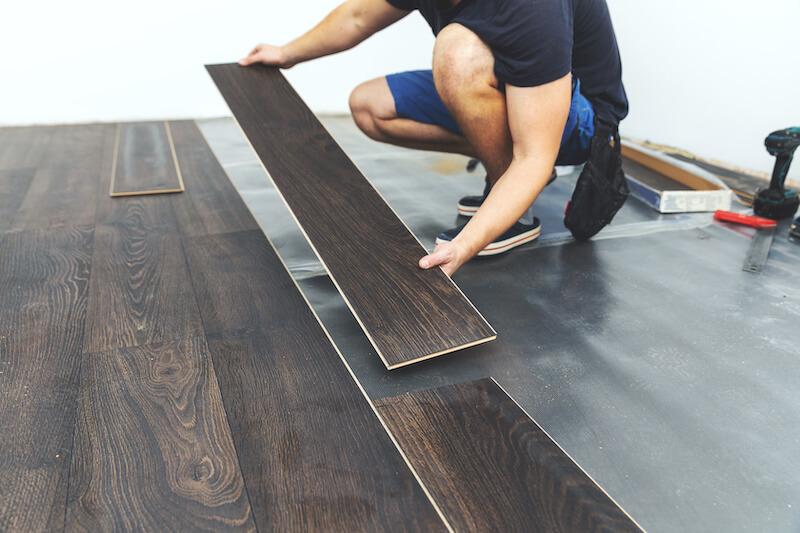 Each owner is typically responsible for ongoing maintenance and repairs inside a condo. For example, if a cooktop or microwave stops working or a toilet leaks, the owner must call for repairs and bear the cost.
Similarly, if condo owners want to replace their flooring, repaint the walls, modify the condo space to make it feel larger, or hang window blinds, it is an individual decision and a cost paid by the owner.
However, it can become more complicated if a pipe bursts and causes a leak in the ceiling of the unit below. Therefore, it is vital to understand liability limits and how to handle such disputes.
Maintenance For Limited Common Elements
The condo association or corporation documents typically define "limited common elements." But the definitions, inclusions, and specifics will vary from one complex to another. Should someone have questions, it is best to try to find answers before committing to purchasing the unit.
Limited Common Elements commonly refer to utility installations or their flues, ducts, wiring and conduit, and the building's bearing walls or columns. Whether those items are outside the boundaries of a single unit, or if they traverse through the ceiling or floor of a particular unit, they may be in this category. Additionally, items such as shutters or awnings, doorsteps, porches, decks, or balconies that serve a single unit but are outside that unit are often considered limited common elements allocated exclusively to a single unit.
Best Advice? Be Informed!
Condominium ownership can represent the best of all worlds for some homeowners. However, it can also be a continuing challenge for those who do not thoroughly understand the limits on individual action and the responsibilities that accompany condo living. The way an association is organized and operated indicates the stability of one's investment.
The best condo association directors are well-trained and knowledgeable about the laws that pertain directly to condominium governance. They also are aware of the legal, ethical, and financial responsibilities they undertake on behalf of owners and residents. As you explore the pros and cons of condominium ownership vs renting, look at the appeal of the building, its grounds, the location, the suitability of a particular unit, the corporation documents, and the people who run it.