Condo Ownership and Maintenance Guide
Posted by Goran Todorovic on Wednesday, May 3, 2023 at 10:00 AM
By Goran Todorovic / May 3, 2023
Comment
Anyone considering browsing condominiums for sale must understand what is required for routine maintenance, upkeep, and repair. However, it is not as simple as assuming that a condominium association is responsible for maintaining the building's exterior and grounds, while interior upkeep and repairs of each unit fall to the condo owner. Essentially, every condominium owner shares in the ongoing maintenance costs of common areas, either through payment of monthly dues or through periodic assessments.
Owning a Condo: What Am I Responsible For?
Individual owners are always responsible for the upkeep, continuing maintenance, and necessary repairs to their owned units. Typically, the unit includes the space extending "inward" from the interior walls and anything installed or contained in that space.
However, each owner is also a member of the condo association that oversees common areas and assumes responsibility for the upkeep of those specifically defined areas. The condominium documents will generally describe what should be considered a "common area." Most of the time, the building's exteriors, such as the roof, parking areas, landscaping, and any shared amenities, like a clubhouse, pool, sports court, fitness center, and the building's lobby, are considered common areas.
The third class of elements, frequently termed "limited common areas," can be harder to define and understand. For this reason, condominium documents attempt to spell out all the pertinent rules, regulations, definitions, and responsibilities.
Maintenance of Common Spaces and Amenities
The condo corporation is responsible for maintaining and repairing the common areas and amenities, and this is typically funded through monthly condo fees paid by the unit owners. It is important to review the condo fees to understand what is covered and what isn't, as some amenities may come with additional costs or fees.
By taking care of shared spaces and amenities, condo owners can help ensure that these areas remain in good condition and continue to be enjoyed by all residents. In cases where maintenance is required, it's important to report any issues to the condo board or property management as soon as possible so that repairs can be made quickly and efficiently.
Maintenance in Private Units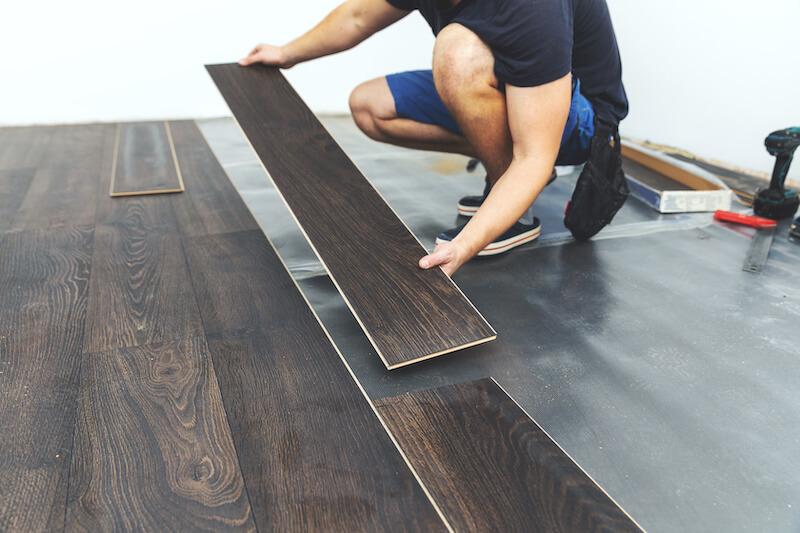 Each owner is typically responsible for ongoing maintenance and repairs inside a condo. For example, if a cooktop or microwave stops working or a toilet leaks, the owner must call for repairs and bear the cost.
Similarly, if condo owners want to replace their flooring, repaint the walls, modify the condo space to make it feel larger, or hang window blinds, it is an individual decision and a cost paid by the owner.
However, it can become more complicated if a pipe bursts and causes a leak in the ceiling of the unit below. Therefore, it is vital to understand liability limits and how to handle such disputes.
Maintenance For Limited Common Elements
The condo association or corporation documents typically define "limited common elements." But the definitions, inclusions, and specifics will vary from one complex to another. Should someone have questions, it is best to try to find answers before committing to purchasing the unit.
Limited Common Elements commonly refer to utility installations or their flues, ducts, wiring and conduit, and the building's bearing walls or columns. Whether those items are outside the boundaries of a single unit or if they traverse through the ceiling or floor of a particular unit, they may be in this category. Additionally, items such as shutters or awnings, doorsteps, porches, decks, or balconies that serve a single unit but are outside that unit are often considered limited common elements allocated exclusively to a single unit.
Review the Condo Corporation's Bylaws & Declaration
When considering a condo purchase, the best way to get clarity is to review the bylaws and declaration for the specific property. The bylaws will outline the specific regulations that govern the condo corporation's operation and the behaviour of the unit owners. For example, the bylaws may specify whether or not pets are allowed, what kind of alterations can be made to the unit, and what kind of insurance coverage is required.
The declaration, on the other hand, outlines the unit owner's rights and responsibilities. It will specify the boundaries of your unit and any common areas that you may have access to. It will also describe your ownership and maintenance responsibilities, including any restrictions on what you can and cannot do with your unit.
Best Advice? Be Informed!
Condominium ownership can represent the best of all worlds for some homeowners. However, it can also be a continuing challenge for those who do not thoroughly understand the limits on individual action and the responsibilities that accompany condo living. The way an association is organized and operated indicates the stability of one's investment.
The best condo association directors are well-trained and knowledgeable about the laws that pertain directly to condominium governance. They also are aware of the legal, ethical, and financial responsibilities they undertake on behalf of owners and residents. As you explore the pros and cons of condominium ownership vs renting, look at the appeal of the building, its grounds, the location, the suitability of a particular unit, the corporation documents, and the people who run it.