Things To Do in Downtown Chatham ON: 5 Fun Ideas for this Weekend
Posted by Goran Todorovic on Monday, November 13, 2023 at 10:56:20 AM
By Goran Todorovic / November 13, 2023
Comment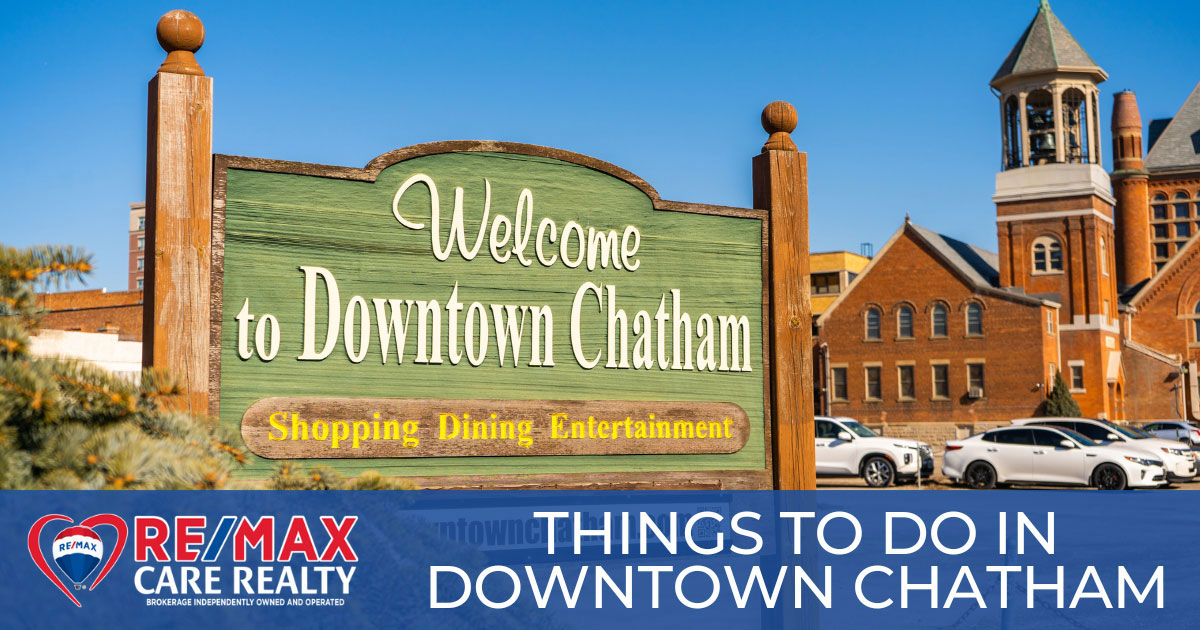 Exploring the historic Chatham community in Ontario offers a wealth of exciting opportunities for everyone. Whether you're on the hunt for good food, enthusiastic about history, or simply seeking adventure, this charming community has something for you. The downtown area in particular can take you on a journey filled with heritage, culture, and memorable experiences.
Dine at the Best Restaurants in Chatham
An abundance of quality dining can be found in historic downtown Chatham.
Churrascaria Steakhouse is a popular spot that serves Mediterranean food with a taste of Portugal. The beloved steakhouse features a beautifully renovated interior with a new patio space for outdoor dining. Experience delicious lunch and dinner menu items, as well as plenty of delectable desserts, and pick a favourite from the restaurant's extensive wine list.
Fans of authentic Italian fare will love visiting Mama Mia's Ristorante, with a large menu featuring delicious dishes like butternut squash ravioli. Mama Mia's also offers a large assortment of wines guests can pair with their dinner.
Centro Wood Fired Kitchen serves delectable meals using a wood-fired grill. Try their wood-fired green beans, wood-fired chicken wings, or a plate of wood-fired Brussels sprouts as an appetizer. Next, move on to the wood-fired pizzas available in an array of toppings and flavour combinations. Centro Wood Fired Kitchen also has a nice dog-friendly patio. Pizza isn't the only thing this spot is known for—it's also a hot spot for amazing burgers, sandwiches, and the popular Thai duck bowl.
See a Show at the Capitol Theatre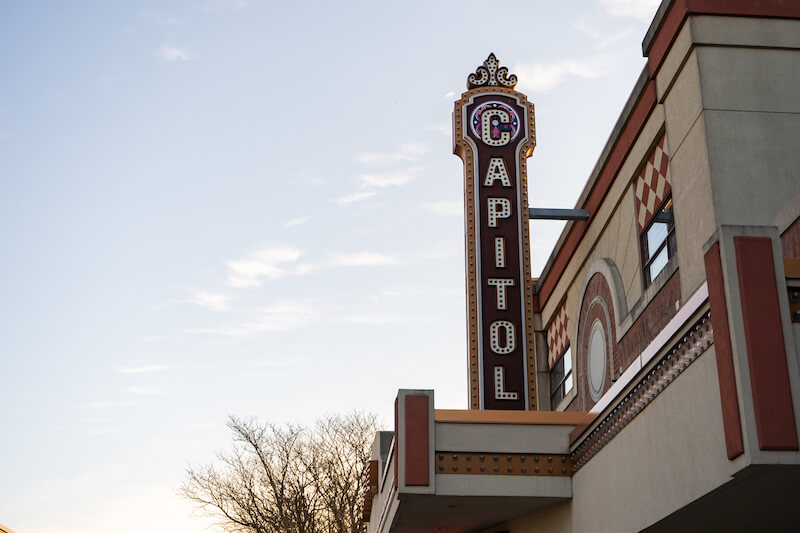 Chatham Capitol Theatre is a historic entertainment venue located in the heart of downtown Chatham.
The theatre was once a bustling 1930s movie theatre, and today is a popular spot among locals, hosting a large variety of events throughout the year, including live shows and musicals, movie screenings, stand-up comedians, musical acts, and more. The theatre still has many of its original historical features, including gilded decor, Art Deco details, opera boxes, and an intricate, ornate ceiling.
A 65-foot fly tower allows for more technically advanced events, and the orchestra pit can be raised to floor or stage level as needed. This beautiful theatre also has two different lounges.
The Rotary Lounge is the larger reception area on the lower level with ornate pillars and trim, a bar, and two serving areas. It can fit up to 150 people to enjoy a sit-down dinner and 250 people for a standing reception.
The Mainstreet Lounge is a sophisticated lounge offering a birds-eye view of downtown Chatham. This lounge has impressive ornate details, a deluxe bar, and two large outdoor patios where guests can enjoy the outside in warm weather.
Rev Up For RetroFest
RetroFest is a fun annual event held in historic downtown Chatham. This festival features unique classic cars and delicious food, drawing in thousands of car enthusiasts. Visitors can check out all sorts of fun activities, including a historic auto club classic car show and plenty of great photo opportunities.
This highly anticipated annual event is a classic car lover's dream come true. Visitors can check out all sorts of unique vehicles from different eras while enjoying delicious food, live entertainment, and fun activities.
RetroFest began 40 years ago when Chatham resident Rob Myers started his first car restoration shop in a single-car garage. He organized the weekend festival to bring car lovers together. During the festival, visitors can get to know their neighbours, explore the downtown area, and learn all about vintage cars.
Explore Local Shops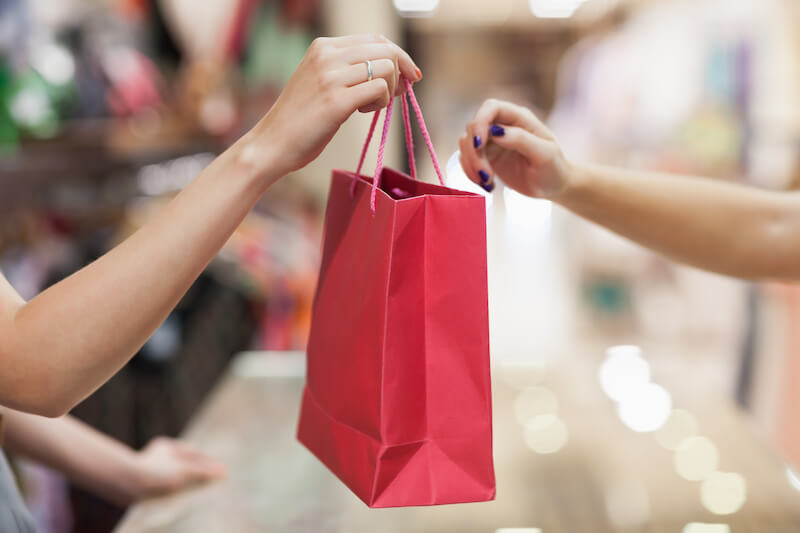 Visitors to downtown Chatham can explore an assortment of shopping venues.
Family Skateboard Company is a retail store offering new and collector skateboards and accessories. Customers can also purchase items and have them shipped to their homes. This skateboard shop began in a home in the Merlin community, and now reaches customers far and wide.
RAD Studio + Eco Store sells eco-friendly home goods and more. This independent architectural design studio aims to create a positive, sustainable community by offering eco-friendly advice and selling eco-friendly products. The staff has a real passion for learning and sharing how to improve the environmental footprint of everyone through various lifestyle choices.
Art and Heirloom Shoppe features artwork from over 50 artists and artisans. The retail location in Chatham's historic downtown sells everything from paintings and pottery to photography, jewelry, and fabric arts to mixed media and more. There are also hundreds of unique greeting cards available for sale here.
AVLIS Jewelry sells carefully curated jewelry collections for every occasion, including weddings, birthdays, anniversaries, and everyday wear. The store also offers an assortment of services, including jewelry appraisals, repairs, and cleaning.
Delve Into the Chatham-Kent Museum
The Chatham-Kent Museum has a lot to offer guests, with a huge collection of artifacts and archival materials. The museum also has an impressive art collection with over 10,000 images from the museum's photograph and postcard archive.
The CK Museum hosts a variety of events throughout the year and has several rotating exhibits and unique programs for children and adults. Admission is by donation only, and two free parking lots are available for visitors.
Ready to Have Fun in Chatham?
In Chatham, a world of discovery and adventure is ready to unfold before your eyes. From its rich history to its modern-day delights, this community is a gem worth exploring. Don't miss out on the chance to embrace the charm of this historic downtown, and start creating your own unforgettable moments while living in Chatham-Kent.
If you're dreaming of a home in Chatham-Kent, contact Team Goran of RE/MAX CARE Realty at (519) 979-9949 to get in touch with a Chatham-Kent real estate agent who can help find your perfect place.