How to Spend a Day in Downtown Windsor: Explore the Downtown Windsor BIA
Posted by Goran Todorovic on Monday, June 12, 2023 at 1:02:50 PM
By Goran Todorovic / June 12, 2023
Comment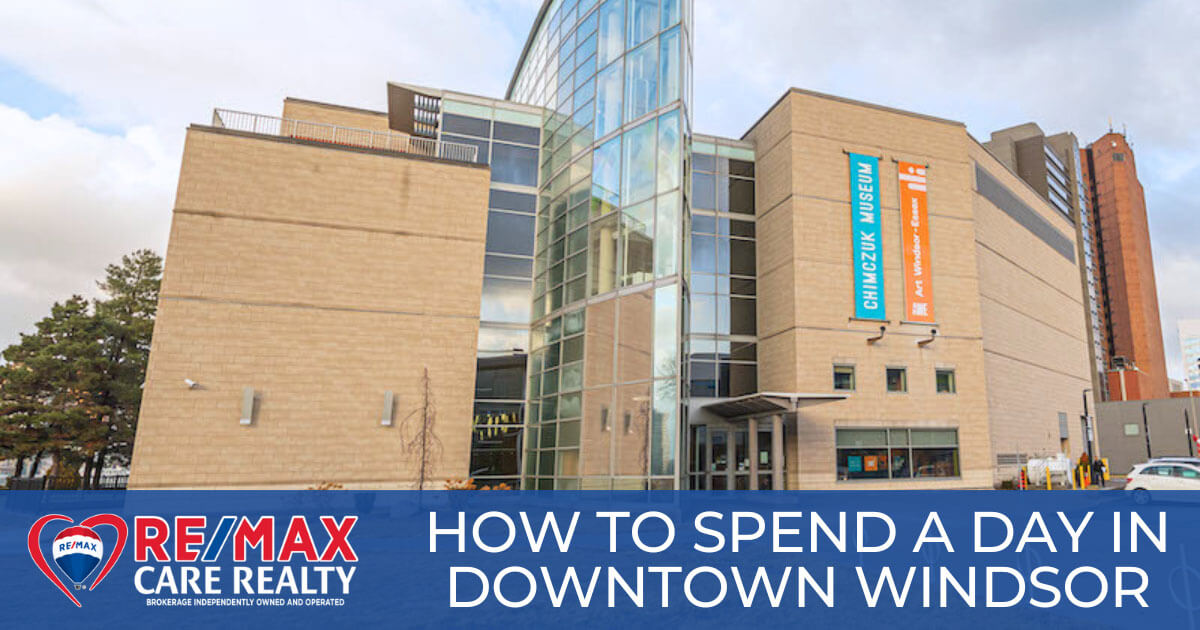 Downtown Windsor, Ontario, is a vibrant and dynamic city center that offers many attractions and activities for locals and visitors alike. In addition to its rich history and cultural heritage, downtown Windsor is also a burgeoning real estate market. This article explores how to spend a day in this bustling district while uncovering the various real estate opportunities it presents. From strolling along the scenic waterfront promenade to indulging in delectable culinary experiences at diverse restaurants, downtown Windsor has something for everyone. Discover the charm of this city center and explore the potential if you're considering visiting or moving to Windsor.
Kick Start Your Day at Windsor's Best Coffee Shops
When thirst (or hunger) strikes as you explore downtown Windsor, there are plenty of cute little cafes to pop into for a pick-me-up.
One of the most popular spots is Cafe March 21 on Pelissier Street. You can get caffeine in virtually any form, including cappuccino, caramel latte, Americano, or anything else you can dream up. The cafe also stocks plenty of flavoured teas for non-coffee drinkers and when you want something different.
Another option is Turbo Espresso Bar, one of the swankiest places in downtown Windsor. The century-old shop on Ouellette Avenue dishes out hot and cold coffee drinks all day alongside a bevy of non-coffee beverages. At night, Turbo transforms into a lounge serving sandwiches, paninis, mojitos, and gelato. Stop by for drinks and dessert after dinner—or breakfast, if that's your thing!
Get Your Shopping Fix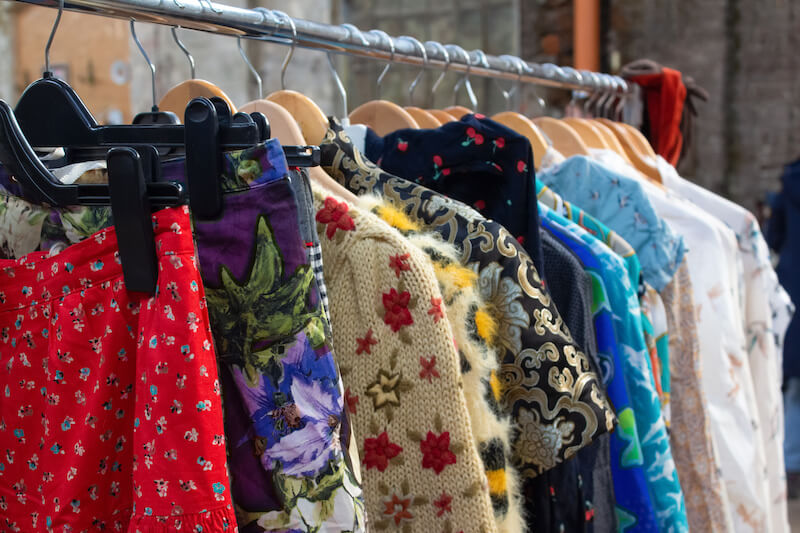 From clothing boutiques to antique shops and stores selling home goods, downtown Windsor is the perfect destination for some retail therapy.
You'll always find something new to love at the quaint thrift shop Eh Plus Vintage. It's bursting at the seams with funky clothing and accessories sure to turn heads as you strut through downtown Windsor. The best thing about Eh Plus Vintage is that customers have two ways to shop. Pop into the downtown shop to be pleasantly surprised by all the cool finds you discover as you weave between racks, or visit Eh Plus Vintage online first and plan your trip based on the items you snatched up in your virtual cart.
When you're all set on clothes but need just about everything else, head to Shansfield-Meyers. A favourite among locals, this shop primarily sells jewelry and fine China but is truly a purveyor of a little of everything. In the heart of downtown, the store carries hundreds of brands of glassware, figurines and more home goods that add an elegant flare to Windsor condos and townhomes. Due to its vast array of products, Shansfield-Meyers is a go-to boutique for purchasing high-end gifts. The shop also sells hard-to-find discontinued China sets and replacement pieces for existing sets.
Immerse Yourself in Culture
Exploring Windsor's rich cultural identity and arts scene is a must, especially when you're downtown—one of Windsor's best waterfront neighbourhoods. Start at the waterfront, home of the Windsor Sculpture Park. From there, head to one of the city's museums, and keep your eyes open for colourful murals.
The Chimczuk Museum on Riverside Drive houses exhibits that showcase the lives and contributions of the province's Original People to modern-day Windsor. The building's main concourse features a gallery that explores the history of Windsor through hands-on exhibits and other interactive stations.
Other installations throughout the museum honour the heritage of the First Nations people who are native to the area. Visitors will find preserved artifacts and can watch historically-accurate performances. Children are welcome to hang out in the Children's Gallery, and there's a gift shop onsite, so you can even bring home a little piece of history.
Speaking of performances, the Capitol Theatre features a rotating schedule of shows that will leave you in awe of the talented people who call Windsor home. Comedians, singers, choirs, and chamber orchestras all grace The Capitol's downtown stage throughout the year, and the space also holds the honour of hosting the Windsor International Film Festival each fall.
Follow the Music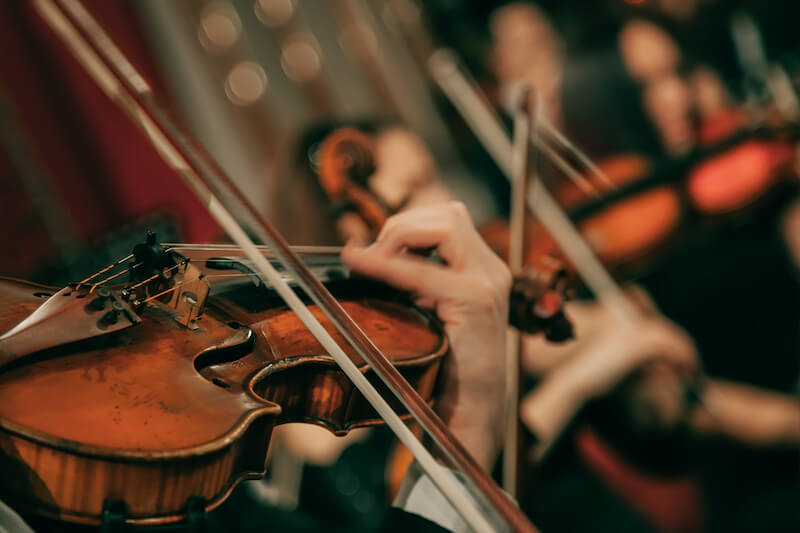 Hear that? That's the sound of the Windsor Symphony Orchestra serenading you on your excursion downtown. The Symphony hosts shows year-round, delighting concertgoers with a mix of classical and modern music. The Capitol Theatre is the official home of the Windsor Symphony Orchestra; however, you can catch shows at many other locations around town, including The Heritage Auditorium, The Chrysler Theatre, and Our Lady of Assumption Church. In the summer, the Windsor Symphony Orchestra brings its performances outside with its free summer concert series, held at various parks around downtown.
As you might expect, Windsor's live music scene is as vibrant and diverse as the city itself. In addition to the orchestra, Phog Lounge is a popular destination where you can catch dinner and a show—but fair warning: you'll probably get more show than dinner. The menu at Phog Lounge is good, albeit limited to poutine. However, the music is about as eclectic and varied as you could hope for. The venue has won the CBC Radio 3 Searchlight Contest for Best Live Music Venue in Canada and consistently welcomes acts ranging from rock 'n roll to classic quartets. Bands typically start around 8:00 p.m. and often play well into the wee hours of the morning, making this one of Windsor's hottest late-night spots.
Visit the Farmers' Market & Other Events
Aside from the city's mainstay businesses, Windsor has a fantastic seasonal farmers' market, and you'll find tons of special events spanning every interest. When you finish strolling down Windsor's best walking trails, check out one of the farmers' markets!
For example, there's the Downtown Windsor Farmers' Market. Every Saturday from April through late October, you can spend the afternoon weaving between stalls stocking up on fresh local produce, dairy products, baked goods, artisan crafts, and so much more. Aside from its prime location, one of the best things about the farmer's market is its various activities and events extending far beyond food. Bring the little ones for fun and games at Kid's Corner, pick up some handmade home goods or crafts from a local maker, and listen to live music all in the same place!
During the week, Craft Heads Brewing Co. on University Avenue is ideal for a cold one and a laugh every Tuesday night. Brewing For Comedy is a weekly stand-up comedy show in which local and not-so-local comedians take the stage for a night of laugh-til-it-hurts fun. Acts from Sirius XM, The Comedy Store, and HBO have all made appearances at this popular Windsor brewery. You can even try your hand at stand-up yourself during open mic night! And if you need some liquid courage first, you're in the right place. In addition to side-splitting laughs, patrons can enjoy delicious traditional pub fare.
Fun-Filled Days in Downtown Windsor
The downtown area is one of Windsor's most expensive neighbourhoods and a captivating destination that seamlessly blends urban charm with a thriving real estate market. A day spent in this bustling district allows individuals to experience the vibrant cultural scene, enjoy diverse dining options, and appreciate the scenic beauty of the waterfront. Beyond its rich offerings, downtown Windsor presents an attractive real estate landscape. The revitalization efforts and the city's strategic location and economic growth make it an enticing choice for investors and potential residents. From historic buildings to modern condominiums, the real estate opportunities in downtown Windsor are diverse and promising, promising a vibrant and fulfilling urban lifestyle.
If you're looking for your Windsor dream home, contact Team Goran of RE/MAX CARE Realty at (519) 979-9949 to get in touch with a Windsor real estate agent who can help find the perfect place for you.