Check Out These 4 Energy-Efficient Home Improvements
Posted by Goran Todorovic on Thursday, August 5, 2021 at 6:50 AM
By Goran Todorovic / August 5, 2021
Comment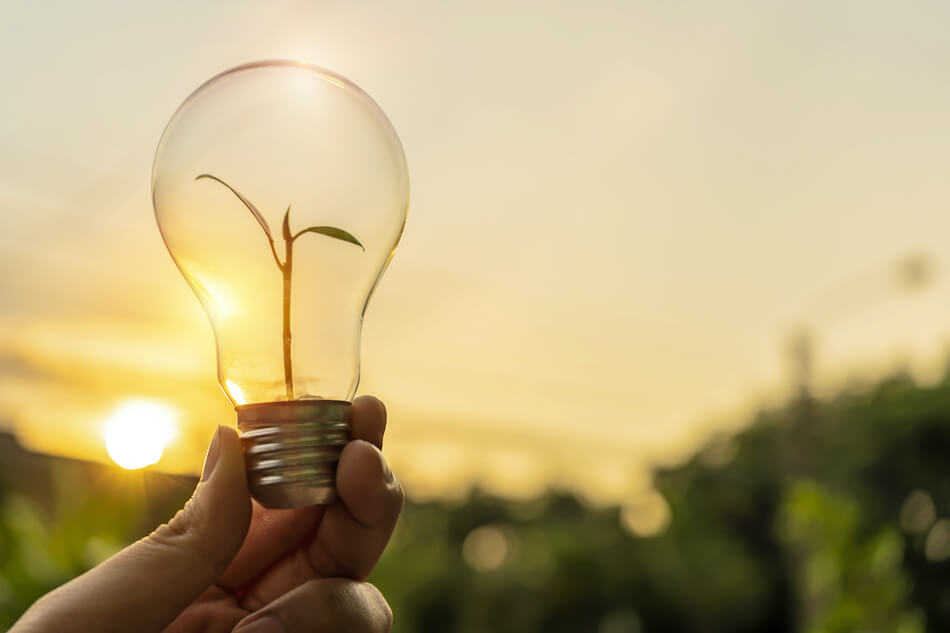 As energy costs steadily rise, more homeowners are looking for ways to save money, enhance the technology in their homes, and, overall, be more eco-friendly. As an added perk, many energy-efficient home improvement projects can also yield a high return on investment (ROI). Taking on any home improvement project requires planning and research. Before starting a project, decide on a budget and consider when the project is better suited for a DIYer or a professional. With proper planning and research, homeowners can enjoy the best of eco-friendly benefits and high ROI. Read on to learn all about energy-efficient home upgrades that have strong returns when selling a home.
EnergyStar-Rated Appliances Pay Off
Smart appliances are all the rage, and the majority of them are well-rated by EnergyStar. Not only can smart appliances be operated remotely from other rooms in the home, outside the home, or anywhere with an Internet connection, but they also save energy in the long run. You'll get alerts when appliance doors are open or the thermostat could be running more efficiently. Some of the top EnergyStar smart appliances include:
Ovens
Refrigerators
Washers
Dryers
Dishwashers
HVAC Systems
Lighting Systems
Every appliance replaced can add up to big energy savings that exceed 15% or more annually.
Smart Water Control Systems
Out-of-date water control systems waste water and money. Installing a smart water heater gives the ability to heat gallons of water in seconds without needing a tank to be constantly heated. Irrigation controllers can reduce water bills by up to 50%, as these systems ensure that landscaping gets ample water only when needed.
Indoor sprinkler systems connected to a smart home and smoke detection security system can automatically turn sprinklers on and alert authorities should smoke be sensed in secured areas. Furthermore, these systems can detect water moisture in areas where water shouldn't be present to prevent excessive water damage. Want to know the humidity levels in the home? These desirable smart devices can do that too.
Upgrade the HVAC System for High ROI
Installing a smart thermostat is an excellent start to begin saving money as a homeowner. However, new buyers will appreciate additional upgrades to the HVAC system (furnace or boiler) and are often willing to pay more for them. The costs of heating and cooling a home can add up quickly. Routinely cleaning air ducts is a good start to accompany a modern thermostat, but there's more one can do.
Upgrading the HVAC to a fully automated app-controlled system allows it to work with a smart thermostat. Smart thermostats are an excellent start for those who don't want to invest in an entire HVAC smart system, which can be costly. The good news is that many states currently offer discounts on taxes for these installations. Just the touch of a button lets you control everything—the savings can be immense depending on the owner/buyer's schedule at home.
Window Replacements Save Cash Now and Earn Later
Replacing windows can be costly depending on the number present in the structure and the style of panes chosen. In some instances, new windows can cost more than $20,000. That being said, EnergyStar-certified windows are 15% more efficient.
New smart glass technology gives owners even more control over their home's energy efficiency. Insulated smart glass retains heat or air-conditioning at much higher rates than traditional glass. Furthermore, the opacity can be controlled with a smartphone or voice command, allowing homeowners to increase or decrease the amount of direct sunlight.
Increase Energy-Efficiency and ROI Today
For the best advice concerning what is hot on the real estate market concerning home improvements, contact a local real estate professional or a contractor with the experience and know-how to guide you before making upgrades to the home. Energy-efficient home upgrades ensure daily convenience, monthly savings, and annual increases in the home's overall value.