4 Towns with the Best Wineries in Essex County ON: Find a New Favourite Bottle
Posted by Goran Todorovic on Tuesday, November 7, 2023 at 1:57:03 PM
By Goran Todorovic / November 7, 2023
Comment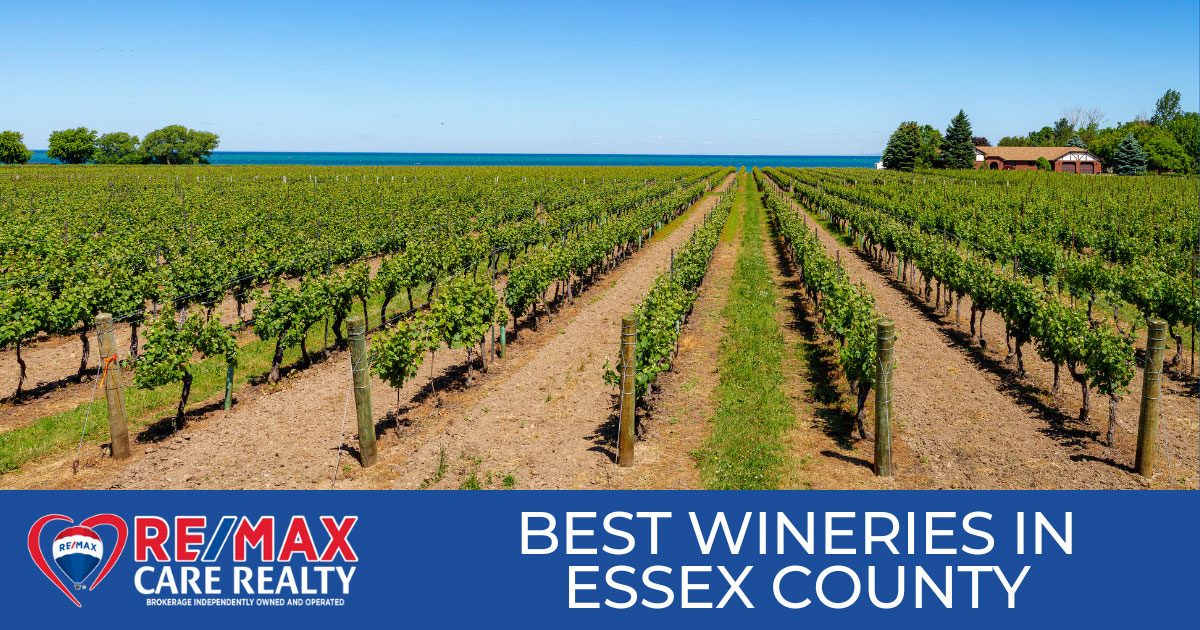 Imagine a sunny day spent touring some of the best wineries Essex County has to offer. From Kingsville to Oxley and Klie's Beach to Amherstburg, you'll find producers of high-quality wines, hospitable atmospheres, and stunning views in some of the most beautiful communities near the city of Windsor. Let's explore the communities with some of the top wineries in Essex County and find the perfect match for your next dinner party.
Kingsville
Kingsville—one of the best towns in Essex County—provides an incredible variety of wineries to explore, from Pelee Island Winery to Mastronardi Estate to Aleksander Wines. On Pelee Island, you can experience a winemaking heritage that dates back over 150 years. Their 700+ acre farm is in Canada's warmest grape-growing region and their wines are sure to surpass expectations.
Mastronardi Estate Winery is family-operated and has a 100-acre vineyard. Tony and Jared Mastronardi, a father-son duo, have crafted award-winning VQA wines that are sure to please. Finally, Aleksander Wines specializes in a balanced Bordeaux blend and offers wine tastings and a wine club. In short, the town of Kingsville boasts wineries that are sure to make any occasion special.
Oxley
Discover the Oxley Estate Winery, located in the Harrow community, and enjoy award-winning wines, beautiful vineyards, and delectable Italian cuisine. This winery's 38 acres are graced by abundant sunshine, gentle lake breezes, and nutrient-rich sandy loam soil. With friendly neighbours and a dedicated staff, the atmosphere is warm and inviting. Enjoy the panoramic views of the vineyards and witness breathtaking sunsets while sipping on Oxley's small-batch wines. Savour recipes that Nonna would approve of and indulge in antipasti platters, wood-fired pizza, and artisanal gelato.
Experience the celebration of the simple life and the appreciation of food, wine, and Italian charm, all while appreciating the distinctive terroir of the Oxley community. Visit the tasting bar, retail store, restaurant, and kitchen for a truly unique experience. Oxley Estate Winery is the perfect place to bask in the beauty of the vineyards, observe wildlife, and savour glasses of award-winning wines.
Klie's Beach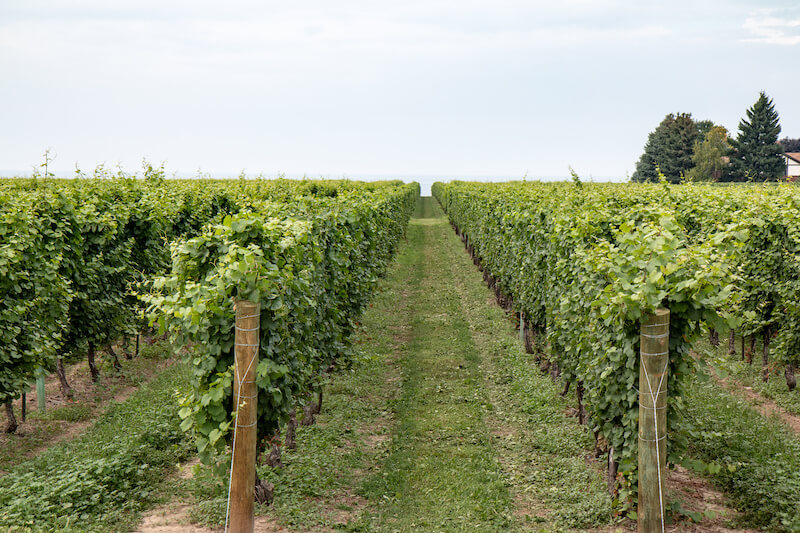 Step away from the hustle and bustle of the city and into the Klie's Beach, a scenic spot that overlooks Lake Erie near Kingsville. Here, you'll find two of Essex County's most notable wineries—Colchester Ridge Estate Winery (CREW) and North 42 Degrees Estate Winery.
CREW was established in 2001 by Bernie and Nancy Gorski, who planted twelve acres of vinifera vines on their family-owned land. Their shop, located behind the vineyard, opened in 2006, and the winery was re-launched in 2019 with the new CREW Winery & Gallery. Here, you can sample their award-winning wines and learn about the winemaking process.
North 42 Degrees Estate Winery is situated on a 17-acre property and produces wines exclusively from grapes cultivated on their estate. Their motto, "Purveyors of good times and fine wines," captures the essence of their winery. Guests can enjoy award-winning wines, savour delicious culinary creations, and bask in the warm hospitality of the owners.
Klie's Beach is a great destination for wine enthusiasts looking for a relaxing getaway. With two wineries and one estate winery, you'll have plenty of options to choose from. So, don't hesitate to explore the area and sample the best wines Essex County has to offer.
Amherstburg
Experience the historic charm of Amherstburg—a lovely Windsor suburb with low property taxes—and visit Vivace Estate Winery for an unforgettable experience and artisanal wine. Located just a brief, scenic 15-minute drive along the Detroit River south of Windsor and Detroit, this winery is easily accessible to all. Vivace offers a journey from vine to wine, marked by their deep appreciation for winemaking and grape cultivation.
Their mature grapevines thrive in the region's vinicultural climate, yielding remarkable VQA wines. The rustic yet elegant tasting room provides a welcoming atmosphere to sip their exceptional quality wines. The professional team eagerly anticipates pouring that first glass of wine. With each harvest, they strive to minimize intervention, letting the essence of the wine develop naturally. Explore the "Artist's Series" Craft Wines and find something distinctive. You'll be sure to savour your time at Vivace Estate Winery and come away with a newfound appreciation for the art of winemaking and for the town of Amherstburg.
Discover Wine Country in Essex County
If you're looking for the best wineries in Essex County, you simply can't go wrong with these communities. Each of these towns boasts incredible selections of wine that are guaranteed to blow your taste buds away. Whether you're looking for a romantic evening or a laid-back afternoon, these towns are the perfect destination for all your wine-loving needs.
If you're ready to move to Essex County, contact Team Goran of RE/MAX CARE Realty at (519) 979-9949 to reach a local real estate agent who can help find your dream Essex County home.