6 High-ROI Home Upgrade Projects
Posted by Goran Todorovic on Friday, September 3, 2021 at 7:25 AM
By Goran Todorovic / September 3, 2021
Comment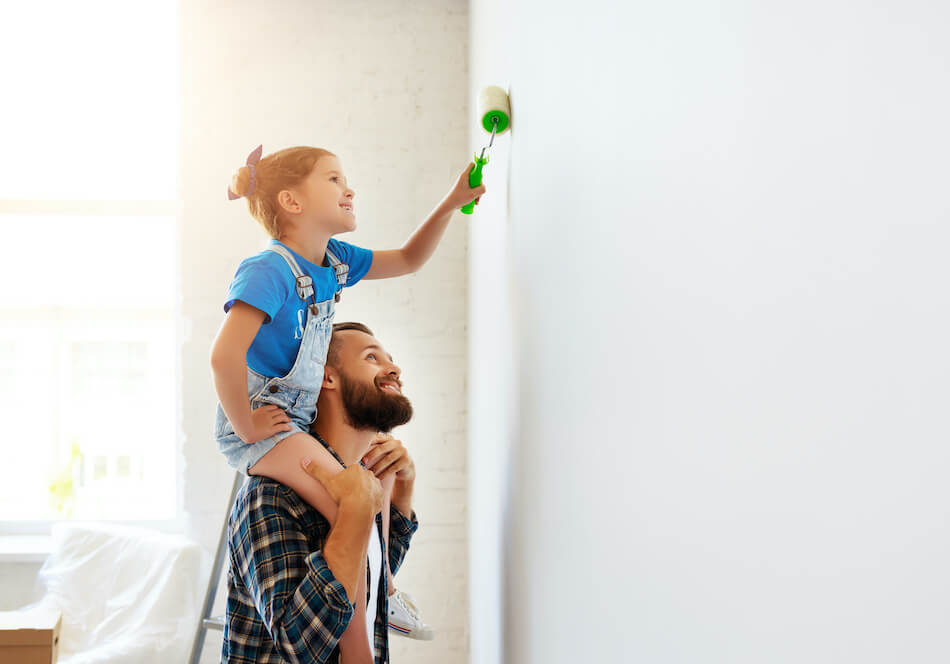 Often, people who are considering selling their homes will make a few home improvements first. Choosing projects wisely is important. While some can improve the value of a home, others are less likely to show a high return on investment when selling the home. Homeowners should prioritize simple projects that increase their quality of life and maximize ROI. Read on to learn about home improvement projects that have the highest return on investment.
Attractive Landscaping Pays Back 100%
This home upgrade is among the top projects that can help sell a home. Most real estate agents agree that inviting landscaping is crucial to selling a home. And, it makes sense. Curb appeal is a vital part of a potential buyer's first impression. Planting annuals or perennials, applying mulch, and other easy landscaping tasks can promote a quick real estate sale. Many people even find that they enjoy the work, and almost everyone finds that it pays off when it's time to sell.
Manufactured Stone Veneers Improve First Impressions
Manufactured stone looks like natural stone, but it costs much less. It can be a great way to command top dollar for a home on the market. Older vinyl siding can look faded and uninviting. The warm and solid look of stone can help potential buyers fall in love before they've even gone inside the home.
On average, it costs about $10,000 to have 30 square meters of manufactured stone added to the front wall in place of vinyl siding. Experts say that around 92% of the cost of this update can be recouped at the time of sale.
Minor Bathroom Remodels Reap Major Rewards
A well-designed bathroom can be a major selling point for a home. And, it is an improvement that can pay back around 100% of the remodelling investment.
There is no need to gut the entire room and start over. Instead, leverage minor upgrades to win major points with potential buyers. A few simple bathroom remodelling projects that provide big results include:
Warm Things up With a Minor Kitchen Remodel
The kitchen is another room that can make or break a home's sale potential. Minor upgrades here can make a huge difference for new buyers. Replacing appliances with energy-efficient ones is one area that can provide a high return. Paint is easy to update and can make the room feel brighter and more welcoming. If the cabinets are solid, it is probably more cost-efficient to do a minor upgrade, such as refacing them instead of replacing them with new ones. When costs are kept in line, the return on a minor kitchen upgrade can be close to 100%.
Add a Sense of Security With a Steel Front Door
Replacing an entryway door with a steel model can provide a return of up to 90%. Buyers will appreciate the added security, energy efficiency, and low maintenance of steel. Steel doors come in a wide range of finishes and styles. When paired with the stone veneers above, it can result in a fresh, new look that will appeal to modern buyers.
Replace the Garage Door
A new garage door that uses the existing motorized opener is one more project that can virtually pay for itself. Statistics show around a 95% payback when replacing an existing garage door. A wide range of models and finishes are available to improve the look and feel of a new door. Pair with other curb-appeal enhancing improvements.
Choose Home Improvement Projects Wisely
Most homeowners do not have unlimited money for improvements or unlimited patience for projects. By choosing the most likely to have the most impact, homeowners can spend their time and money wisely. Overspending on unrewarding projects is one of the biggest home seller mistakes. Consider which upgrades make the most difference to get the most pleasing results.