5 High ROI Smart Home Renovations and Installations Homeowners Should Consider
Posted by Goran Todorovic on Monday, November 22, 2021 at 9:28 AM
By Goran Todorovic / November 22, 2021
Comment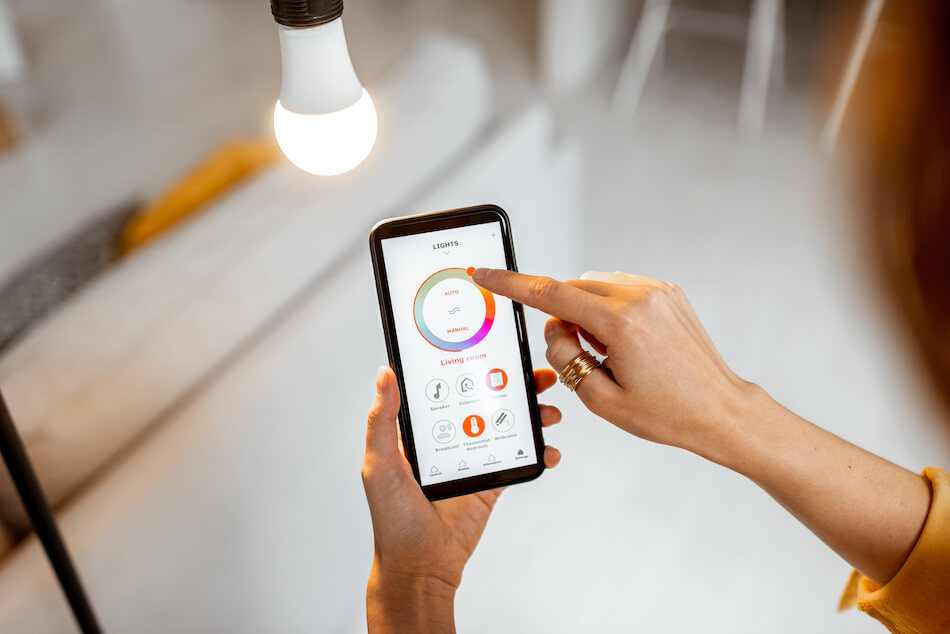 Home renovation projects can easily add value to a home, but not all offer a solid return on investment (ROI). When a poor ROI occurs, it means the homeowner doesn't receive a strong return on the money they've spent, especially if they're planning to sell their home. Ideally, any improvements should boost home value or at least give homeowners time to enjoy the upgrades before they list their home.
Smart technology typically boosts a home's appeal. An ROI is easier to achieve than other improvements, such as major kitchen and bathroom renovations (minor ones offer great ROI). Smart home renovations and installations offer high convenience, better efficiency, more robust security, and a desirable ROI. Buyers today seek smart features in their homes and, since the price of smart tech is declining, it's a smart home renovation option. Read on to learn about five smart home features that practically pay for themselves.
Smart Appliances in the Kitchen
Smart appliances are steadily making their way into modern kitchens. Out-dated kitchen appliances weren't designed to promote energy or water efficiency, but today's smart appliance options are energy-efficient home improvements due to sensors that detect patterns and control use; homeowners can also control how they want to operate their individual appliances. Suitable investments include refrigerators, dishwashers, ovens/ranges, built-in microwaves, clothes washers, clothes dryers, or any other high-efficiency appliances. Homes with room for an extra freezer might find it worthwhile to invest in a smart standalone freezer.
Smart Security Features Increase Peace of Mind
To safeguard their families and homes, homeowners are increasingly integrating smart security features into their homes. Not only do they boost a home's value, but insurance companies also often offer a discount to homeowners who invest in security. Good smart security options include cameras, doorbells, and locks—many devices can also be configured to record any activity around the home. As smart security features become mainstream, they're also coming down in price, making them an excellent purchase in terms of ROI.
Smart Thermostats Save on Energy
Homeowners have little control over their energy use with conventional thermostats, but smart technology has made tremendous strides in energy efficiency. Programmable thermostats have been around for several years, but smart thermostats take this concept to a whole new level. Smart thermostats are designed to detect patterns and adjust heating and cooling use to accommodate everyday consumption by household members. Furthermore, homeowners can control use from an app on their smartphone. These devices have significantly come down in price, making them a terrific installation option in terms of ROI.
Smart LED Lighting Fixtures and Bulbs
Smart LED lighting is becoming an increasingly desired feature by home seekers. LED lighting is energy-efficient and offers a better lifespan than incandescent bulbs. The average LED bulb lasts 25 to 35 times longer than incandescent bulbs and three times longer than CFLs. LED, integrated with smart technology, offers a high level of convenience and can shave money off an energy bill. Homeowners can control their light usage remotely, which means they can flip their lights on and off whether they're out of town for days or weeks—great for both energy efficiency and home security.
A Smart Hub Ties the Home Together
Installing individual smart features into a home yields a decent ROI, but smart hubs are the future. These devices tie all of a home's smart features together with one control/access point that homeowners can control remotely. Homeowners can manage all of the smart technology in their homes from the convenience of their phones or even their voices. Imagine being able to control appliances, heating and cooling, home security, lighting, and even music speakers through one singular point? The convenience and efficiency associated with smart hubs can't be beat, making them a great installation where ROI is concerned.
Save Time and Money with These Smart Home Improvements
These smart features will likely improve as technology progresses and higher-level installations become available to further tie a home's systems together. This alone makes any renovations that include smart tech a good decision in terms of ROI.