4 Reasons Homebuyers Should Always Get A Home Inspection
Posted by Goran Todorovic on Thursday, September 23, 2021 at 8:05 AM
By Goran Todorovic / September 23, 2021
Comment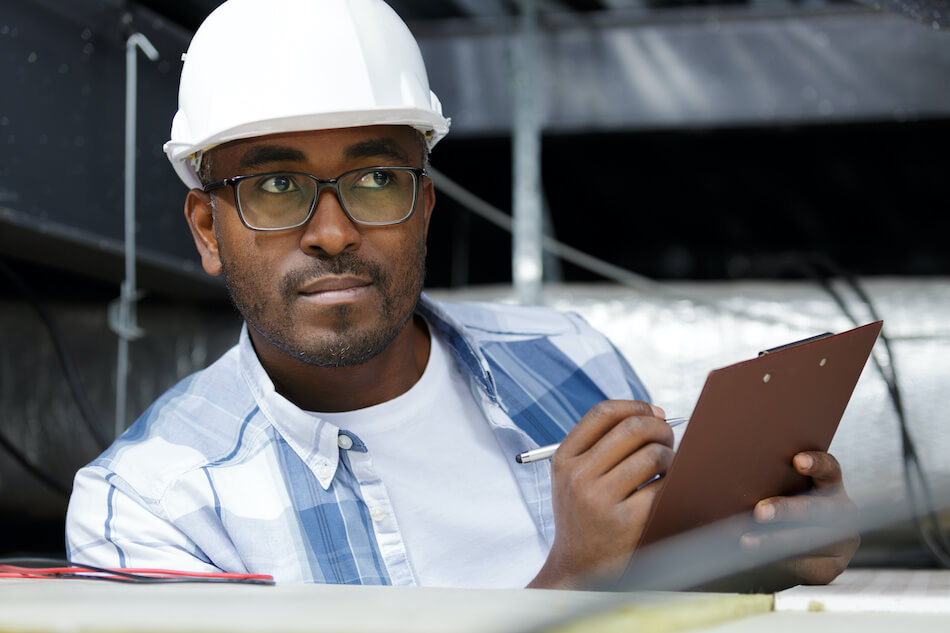 Anybody who's just chosen a mortgage and agreed to buy a home may feel financially tapped out. After all, they've committed hundreds of thousands of dollars and might think that's enough for the time being. Now another bill looms: $500 or more for a home inspection. Is it vital? After all, a home inspection is not required to buy a home in Canada.
The answer is yes. When purchasing real estate of any kind, a property inspection is always a good idea. An inspection can help buyers be certain that their home and their investment are secure. Read on to learn more about the importance of home inspections.
For informational purposes only. Always consult with a licensed real estate professional before proceeding with any real estate transaction.
What Is a Home Inspection?
During a home inspection, a professional inspector examines the home and documents visible problems with the residence. While it's not required, it's recommended in every province. Even if there's a new home warranty (available in Ontario, Alberta, British Columbia and Quebec), the inspection should be conducted.
The home inspector will examine all accessible areas of the property, including ceilings, walls, roof, foundation and the visible components of the electric and plumbing systems. They'll take photos to document defects, evidence of mould, unexplained odours, and signs of water damage. Then they'll prepare a list of home improvement projects that need to be completed to remediate the problems.
What Are the Advantages of a Home Inspection?
There are several critical benefits that a home inspection brings a buyer.
Understand what they bought. Few people will ever make a bigger purchase than a home. To do so with eyes closed is, to put it mildly, less than diligent. Many buyers, especially first-timers, are anxious to get through the process and start enjoying their prize, and it's easy to get blinded by the home's beauty and its good points. The more buyers know, the better homeowners they'll be.
Assure a fair price. The home may not be worth the agreed-on price if there are major problems to be addressed. For example, if the roof will soon need to be replaced, that could mean tens of thousands out of somebody's pocket. Assuming the purchase offer is conditional on inspection, the buyer can go to the seller and insist that the issue be addressed. They can agree that the buyer will replace the roof or reduce the sale price by what the work will cost. If they can't agree, the buyer can walk away from the sale.
Limit risk and safeguard the buyer's financial situation. Once you buy the home, it's yours. You can't take it back for a refund. There could be several issues that lead to sickness. What if there are structural or mechanical issues? What if there's mould or mildew? These are not inexpensive repairs. Where will the money come from? The only options may be to borrow large sums of money or compromise a retirement fund. Unexpected home repairs can wreak havoc on financial security. The cost of hiring a home inspector is small compared to the cost of chronic home problems.
Protect against latent defects. If there's been a home inspection, the buyer may have recourse even for a problem that is missed. One way this can happen is if the inspector fails to conduct a thorough and diligent inspection. For example, if they don't visit an accessible attic and it's later discovered to be contaminated, the buyer can take legal action against the inspector. Also, if the buyer subsequently finds hidden defects, they may be entitled to compensation. The seller is responsible for hidden defects that existed at the time of sale, even if they didn't know about them.
How To Arrange a Home Inspection
The buyer should schedule the inspection to occur after the offer to purchase and before the transfer of ownership. The sale should be conditional on the inspection. Homeowners' insurance can also be affected by having an inspection. It's a good idea to show up with their real estate agent on inspection day and follow the inspector as they work. That way, the buyer will better understand what's in the report.
The focus should be on major issues in the report. There are small and inexpensive repairs that don't justify holding up a home sale.
A Home Inspection Is Worth the Price
Even though it takes a little extra time and money, a home inspection is vital—even when buying a new construction home. It helps ensure that your new home will be everything you expect.
For informational purposes only. Always consult with a licensed real estate professional before proceeding with any real estate transaction.